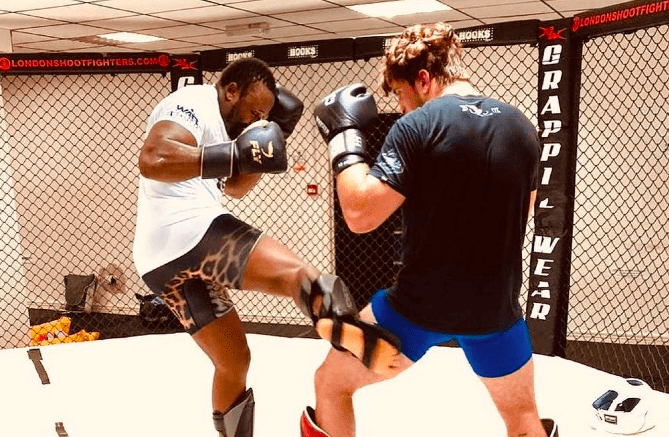 After all the talk of Dillian Whyte's potential dalliance in MMA, it seems as though his old rival Dereck Chisora may have beaten him to the punch.
The UK heavyweight, who sports a 32-9 record in the professional boxing ranks, had teased a potential switch to mixed martial arts recently and has since added further fuel to the story by posting photographs of him engaging in MMA training early Tuesday.
This comes after fellow boxer Dillian Whyte's campaign for a fight with UFC heavyweight contender Francis Ngannou, with the two fighters even appearing at an Eddie Hearn-scheduled presser. Footage of the event was not released following an objection by UFC president Dana White.
Going very good right now can't wait to get in the Cage @BellatorMMA pic.twitter.com/dWmpsEm5AA

— Derek Chisora 🥊 (@DerekWarChisora) June 9, 2020
"Going very good right now. Can't wait to get in the Cage," Chisora wrote online, also tagging Bellator MMA in the post.
There has been no public admission from Bellator that they have begun talks with Chisora but a signing of this magnitude would certainly align with the company's modus operandi of signing inexperienced but promising talent.
Several months ago, the promotion announced that they have come to terms with former England rugby international James Haskell to compete in their heavyweight division, leading to some speculation online that both men making their MMA debuts against one another could be a potential high-selling fight.
For now though, we wait.
Main image: @DerekWarChisora / Twitter
Comments
comments