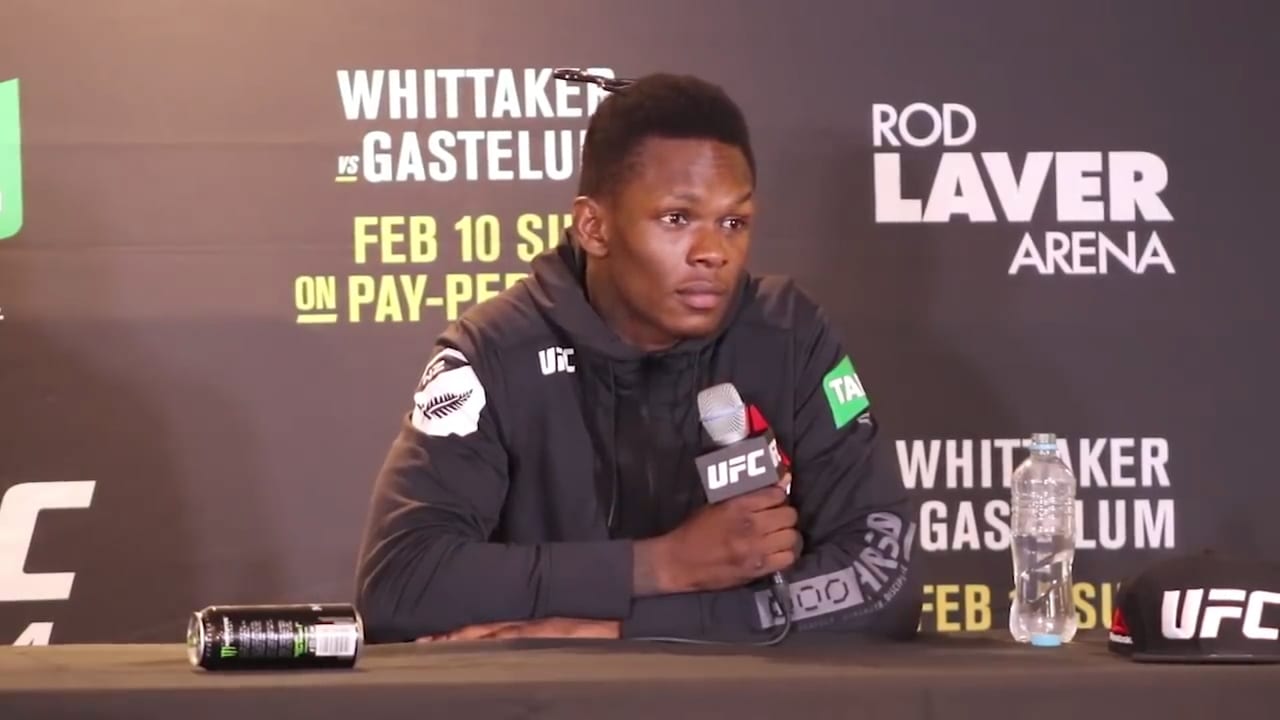 The next UFC middleweight title fight is going to be one of the most anticipated in the division's history.
At UFC 236, New Zealander Israel Adesanya (born in Nigeria) cemented his status as the rightful challenger to Australia's Robert Whittaker (born in New Zealand) in what will likely be an outstanding striking battle — and UFC President Dana White knows exactly which market he would like the fight to take place in.
Adesanya survived some dangerous moments to rout Kelvin Gastelum in the fifth round of the UFC 236 co-headliner in Atlanta, Georgia, on Saturday night winning the final frame by 10-8 on the scorecards to pull free in the final furlong from what had been one of the best back-and-forth battles in recent memory.
A match-up awaits with for him with Whittaker now in the culmination of a rivalry which has been simmering and, as White explained to the media post-fight late on Saturday, the contest should be a game-changer for MMA in Australasia.
"We were going to do that fight here; I wanted that fight in the U.S.," White said. "We're definitely not doing that fight in the U.S. That fight is going to Australia. It will be massive in Australia. I put my guys on that. That's their homework for this week. A stadium, not an arena, A stadium in Australia."
@stylebender Great fight mate see you soon.

— Robert Whittaker (@robwhittakermma) April 14, 2019
Adesanya took his time in the spotlight to offer up New Zealand as another alternative venue.
"It could be in Australia, but Auckland I think is a viable option, as well," Adesanya said. "We can push back and forth, because he is a born Kiwi but he's a Maussie. He's representing Australia. When I'll be ready again? He says August. I say let me go shower first.
"I want to be able to just close my mouth properly first, and then we'll see."
Comments
comments