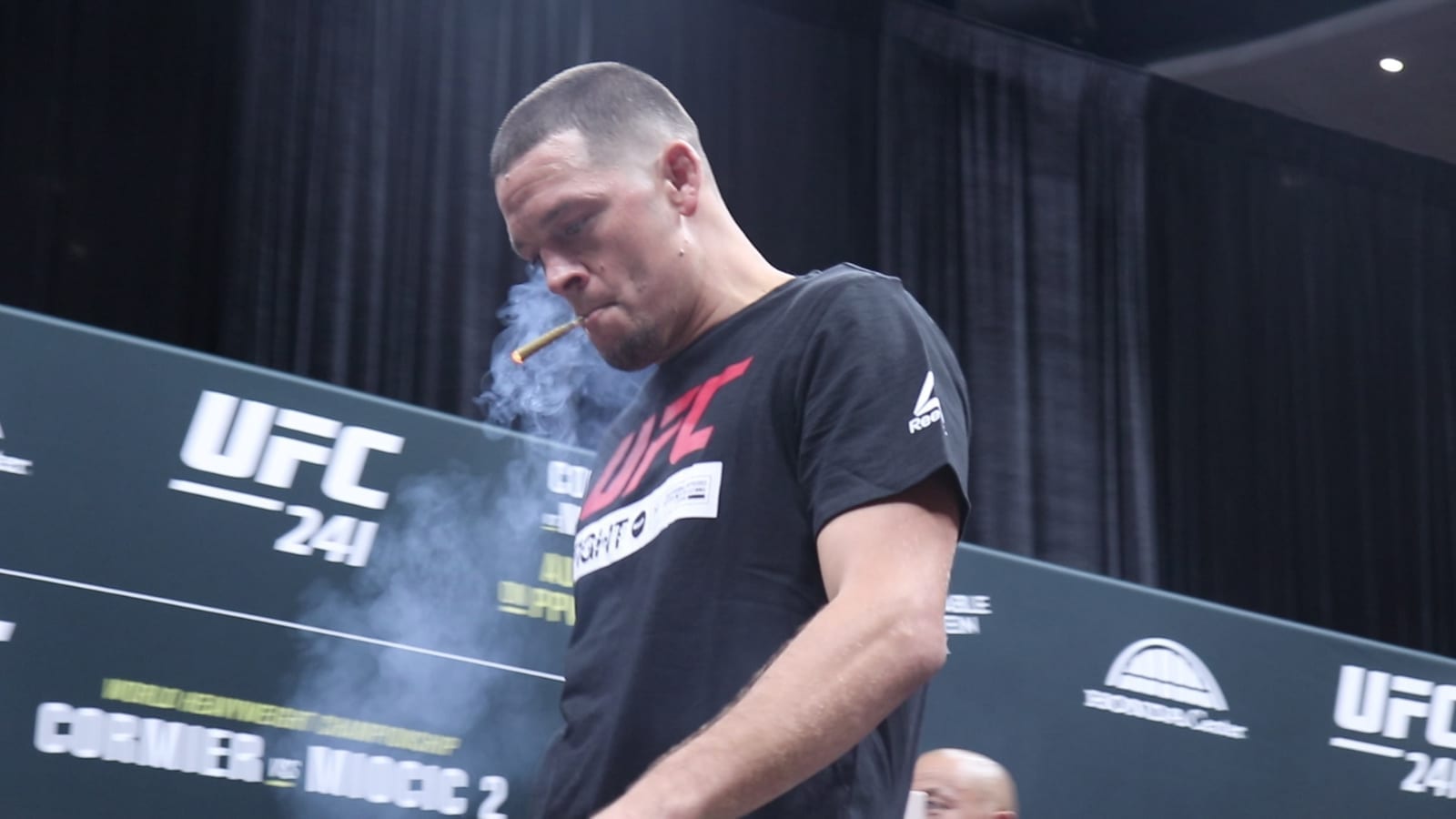 A backstage brawl involving Nate Diaz, Khamzat Chimaev, Kevin Holland and their assorted entourages led to the cancellation of Thursday night's UFC 279 press conference in Las Vegas.
Dana White confirmed to the media that the scheduled press event had been shelved following an altercation between Chimaev and Holland, which then led to an incident involving Chimaev and Diaz. According to reporting on the scene, the fracas began when Chimaev push kicked Holland to the chest supposedly due to comments made by Holland in the lead-up to the fight.
"Yeah," White said when asked if the Chimaev-Holland fracas kicked off the backstage melee. "There were multiple things going on at the same time. It wasn't just one thing that erupted and it happened. There were multiple things going on at the same time.
"So there was security over there, there was no security over there. There was no security over there cause everybody was dealing with the other thing and once it all started erupting, it was just a sh*t show."
White added that former UFC competitor turned manager Tiki Ghosn was crucial in helping calm the proceedings:"If it wasn't for Tiki, we would have been in trouble. Tiki took a couple for the team and he's not even on the team. Tiki took a couple of water bottles to the head, a couple slaps, kicks. Thanks Tiki."
Additional reports then indicated that when Holland and his opponent Daniel Rodriguez took to the press conference stage, a second incident broke out between the Diaz and Chimaev camps, prompting White to pull the plug on the event.
"When you know that you have guys that don't like each other, you make sure that they're isolated, you have plenty of security around," White said. "You know how Nate and Khamzat are, they could have some words and we have enough people here to deal with it.
"What we didn't have enough people for was everybody to start fighting. When everybody starts fighting and there was more than just fighting going on that security was dealing with. We weren't prepared. This is what we do," White said. "This is the business that we're in. This is the fight business. These things happen."
Afterwards, Darren Till, who is a close friend and training partner of Chimaev's, was seen discussing the issue with Holland in what appeared to be a tense confrontation.
Comments
comments