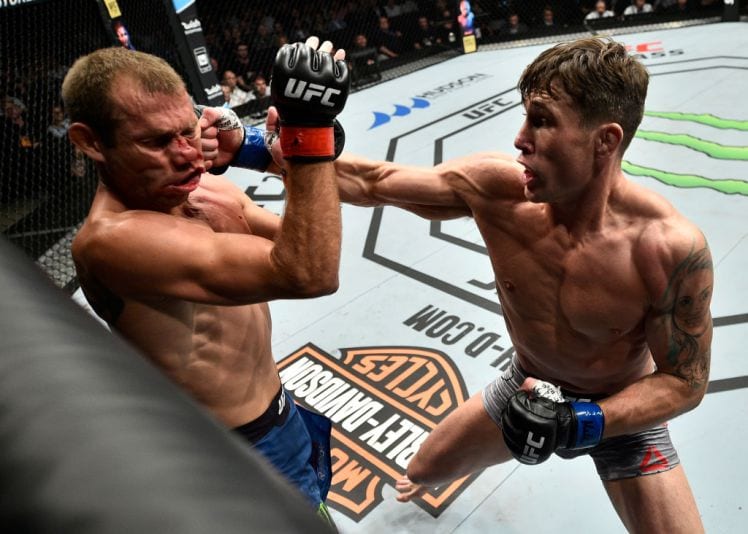 The UFC have today announced that a heavyweight clash between Fabricio Werdum and Alexander Volkov will sit atop the organisation's return to London on March 17th next. 
The bout will pit a former UFC heavyweight titleholder in Werdum against his Bellator equivalent in Volkov and is certainly a relevant bout in terms of the UFC rankings, but is it what the local market in the United Kingdom had been asking for? Various names, Michael Bisping and Darren Till chief among them, had been tipped to headline the card but instead the UFC appear to have cobbled together a main event — again, a very competitive match-up — with little rhyme, reason or fanfare behind it.
In Bisping's case, speculation had suggested that the UFC were attempting to pair him once again with former foe Rashad Evans. Instead, the Brit announced recently via Twitter that he would not be on the card in a move surely aimed at the ticket-buying public who were thinking of parting with cash for the sole purpose of witnessing the former middleweight champion's final bout.
Quite frankly, in this writer's opinion it isn't a bad call to leave Bisping a little longer on the sidelines following his two defeats in three weeks in November — particularly given the manner in which he received his second in China to Kelvin Gastelum.
As for Darren Till, it appears that illness has precluded him from competing on the card despite strong suggestions that the UFC were chasing a Till vs. Gunnar Nelson main event. The Liverpool native came out of his one round destruction of Donald Cerrone in Poland last October with surging momentum, after which he took aim at practically every 170-pound fighter on the roster.
Now, some four months later, and as Luke Thomas pointed out on Twitter, it is behoves a fighter to strike while the iron is hot. Now, there's nothing that can be done if a fighter is ill, of course, but how good is even a Darren Till vs. Mike Perry main event for UFC London looking right about now?
To be clear, the rest of the card is littered with homegrown talent. Jimi Manuwa rematches Jan Blachowicz in the co-main. Leon Edwards, Paul Craig, Mark Godbeer, Jack Marshman and Dannys Roberts and Henry. There is also the not insignificant issue of John Phillips' long-awaited UFC debut to consider.
Lately, the UFC has come under fire for some lackluster cards. The WME-IMG era seems to run at something of a slower pace to that of Zuffa before it, often filling high profile slots in cards just weeks in advance of the first bell. This type of 'seat of the pants' matchmaking doesn't do the fighters any favours.
And nor does it do so for the fans, it seems.
Comments
comments