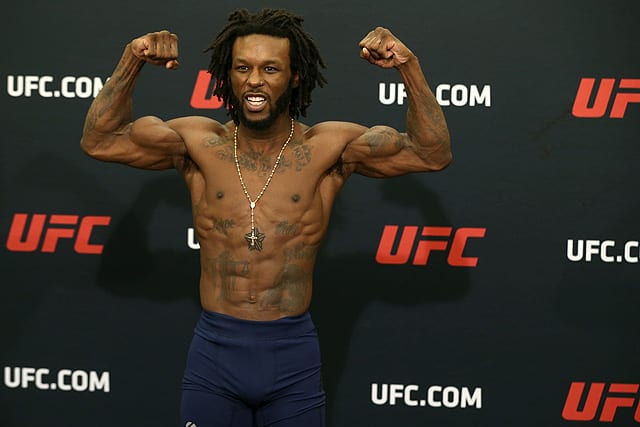 UFC lightweight Desmond Green has been involved in a multi-car accident in Florida which has resulted in a loss of life, per local news reports.
'Alvaro Feola, a spokesman for the Florida Highway Patrol, said Desmond Green, 28, was driving a Dodge Durango north when he lost control of his SUV just before 6:15 a.m. near Sheridan Street. Green's SUV veered into the path of a tractor-trailer, causing a chain-reaction crash that involved three additional vehicles,' said the report.
'Emelina Morfa, 67, and Emma Suarez Hernandez, 76, — both passengers in a Toyota Yaris — were killed in the crash, Feola said. The driver of the Yaris, 64-year-old Mily Vita-Vega, was seriously hurt in the crash and is being treated at Memorial Regional Hospital in Hollywood.
'Both Green and the driver of an Acura 3.2TL, 23-year-old Armando Alvarez, suffered minor injuries.'
Per the report, police are investigating what led to Green losing control of the vehicle.
Green (28) has a record of 21-7 in his mixed martial arts career, including a 2-2 ledger in the UFC. He was scheduled to face Mairbek Taisumov at the UFC's first event in Russia next month.
Comments
comments