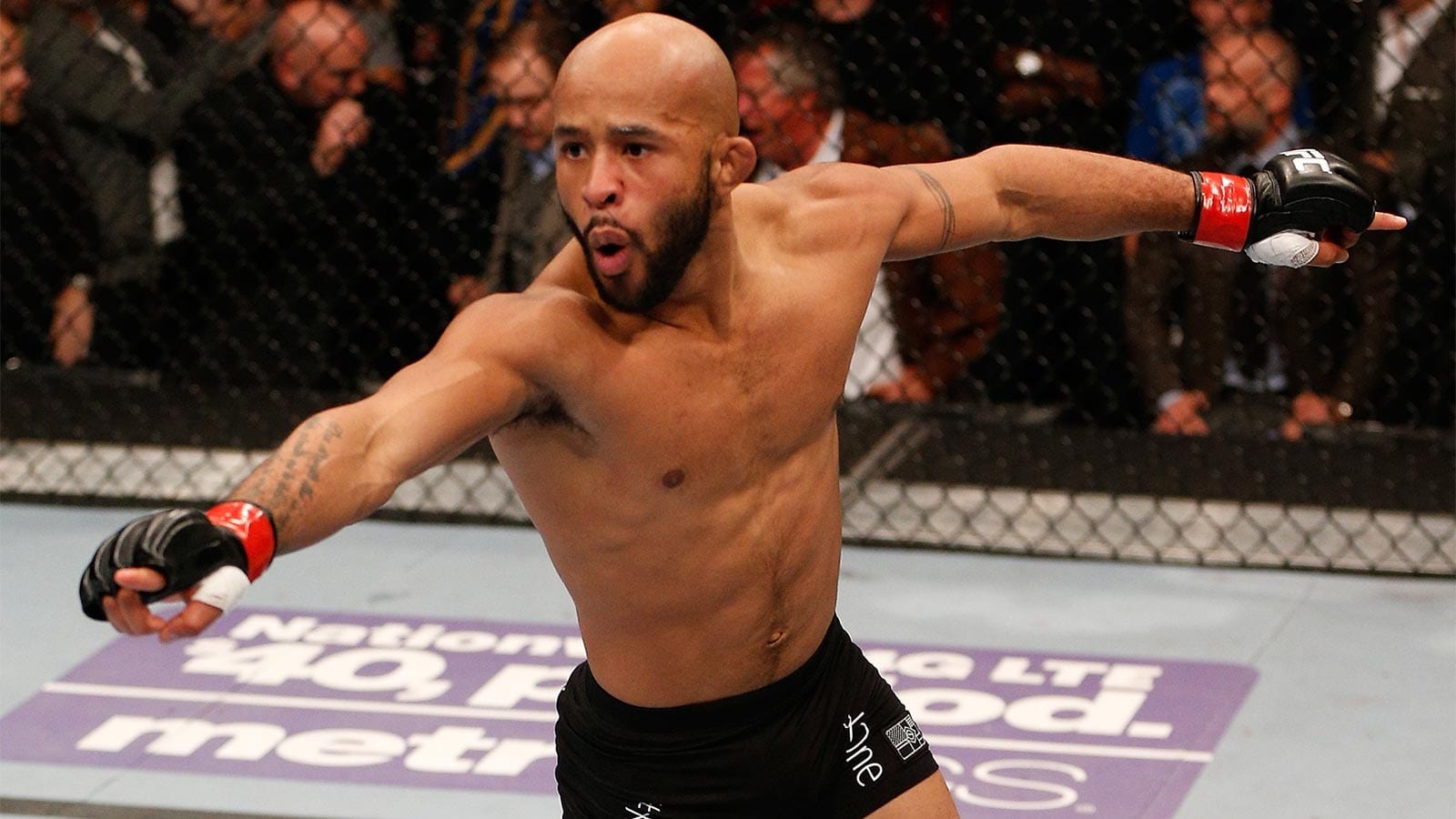 The UFC have cancelled the scheduled August 19th pay-per-view UFC 215 event which was expected to feature Demetrious Johnson as a headliner.
Instead UFC 215 will now occur in September in place of what would have been UFC 216. The decision comes down to various reasons, chief of which was the announcement earlier this month that Conor McGregor will face Floyd Mayweather just a week later on Aug. 26th. As well as that, despite much haranguing the UFC couldn't agree their favoured main event bout for the event between flyweight champion Johnson and former bantamweight king TJ Dillashaw.
"UFC announced Monday that UFC 215 will take place on September 9 at Rogers Place in Edmonton, Alberta, Canada," said an official UFC press release.
"The event marks the promotion's first visit to Edmonton. An originally planned August Pay-Per-View event has been removed from the schedule."
This marks the second time this year that the UFC has cancelled a scheduled event, after UFC 208 which was slated to take place in Anaheim, California, was shelved after the promotion encountered difficulty in scheduling headline bouts.
Meanwhile, as reported by ESPN's Brett Okamoto, the UFC is no longer pursuing the Johnson vs. Dillashaw bout following the public dispute between the two parties. Johnson will now likely face Ray Borg at some point in the future, while Dillashaw will await the injury rehabilitation of 135-pound champion Cody Garbrandt.
Comments
comments