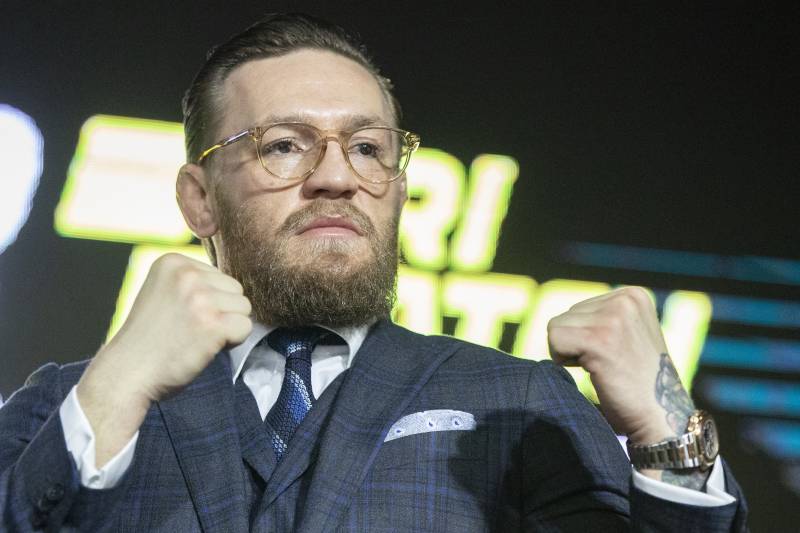 It was recently estimated that the economic impact of a Conor McGregor fight on Las Vegas stands somewhere in the region of $84 million, once the various impacts on the hotel, restaurant and casino totals are tallied.
The Dubliner's impact extends far beyond just that sector, however. His rise through the mixed martial arts ranks since his UFC debut in 2013 has led to millions of dollars (or euro, pounds etc.) being put on the line as fight fans wager not just on the results of his fights, but the method, the round — even the time.
It helps, we suppose, that McGregor is fond of calling his shots well in advance.
Ahead of his high noon showdown with Donald 'Cowboy' Cerrone in the UFC 246 headliner this weekend, below are some of the latest betting odds from the market courtesy of Parimatch, for whom McGregor is a brand ambassador.
Please note: The below odds are subject to change and are presented in both decimal and fractional form. Please visit Parimatch.com for latest betting odds.
Who is favourite to win?
Unsurprisingly, Conor McGregor is the heavy favourite to defeat Donald Cerrone on Saturday night and this is reflected in the latest odds.
McGregor:  1.31  or 31/100
Cerrone: 4.15 or 63/20
How will it happen?
Of McGregor's 21 wins in his professional career to date, 13 of them have come by way of first round knockout. McGregor is known to require almost no time to get into his flow early in the fight, something which may well come in extreme contrast to that of Cerrone who has a reputation for being a slow starter.
First round knockout for McGregor:  2.90 or 19/10
Second round knockout for McGregor:  4.50 or 7/2
Third round knockout for McGregor:  9.50 or 17/2
Fourth round knockout for McGregor:  20.00 or 19/1
Fifth round knockout for McGregor:  25.00 or 24/1
What about a win by submission?
To date, Conor McGregor has won just one fight by submission in his career. That came against Dave Hill, who McGregor defeated by second-round rear naked choke to win the Cage Warriors featherweight title in June 2012 and if you are feeling particularly lucky, the odds of McGregor repeating that feat are below too.
McGregor to win by submission at any point:  27.00 or 26/1
McGregor to win by submission in round two:  60.00 or 59/1
When will the fight end?
This is obviously a trickier market as selecting the time of victory can feel like a shot in the dark but Conor McGregor has four wins which all came within the first minute of the first round. That is less than one-fifth of his fights.
Fight ends inside 59 seconds of round one:  11.00 or 10/1
Our best bet
Two fighters who are both at the top of their games and known for putting on exciting fights ought to be a lock for Fight of the Night, right?
Conor McGregor vs. Donald Cerrone to be the UFC 246 Fight of the Night: 3.50 or 5/2

Comments
comments