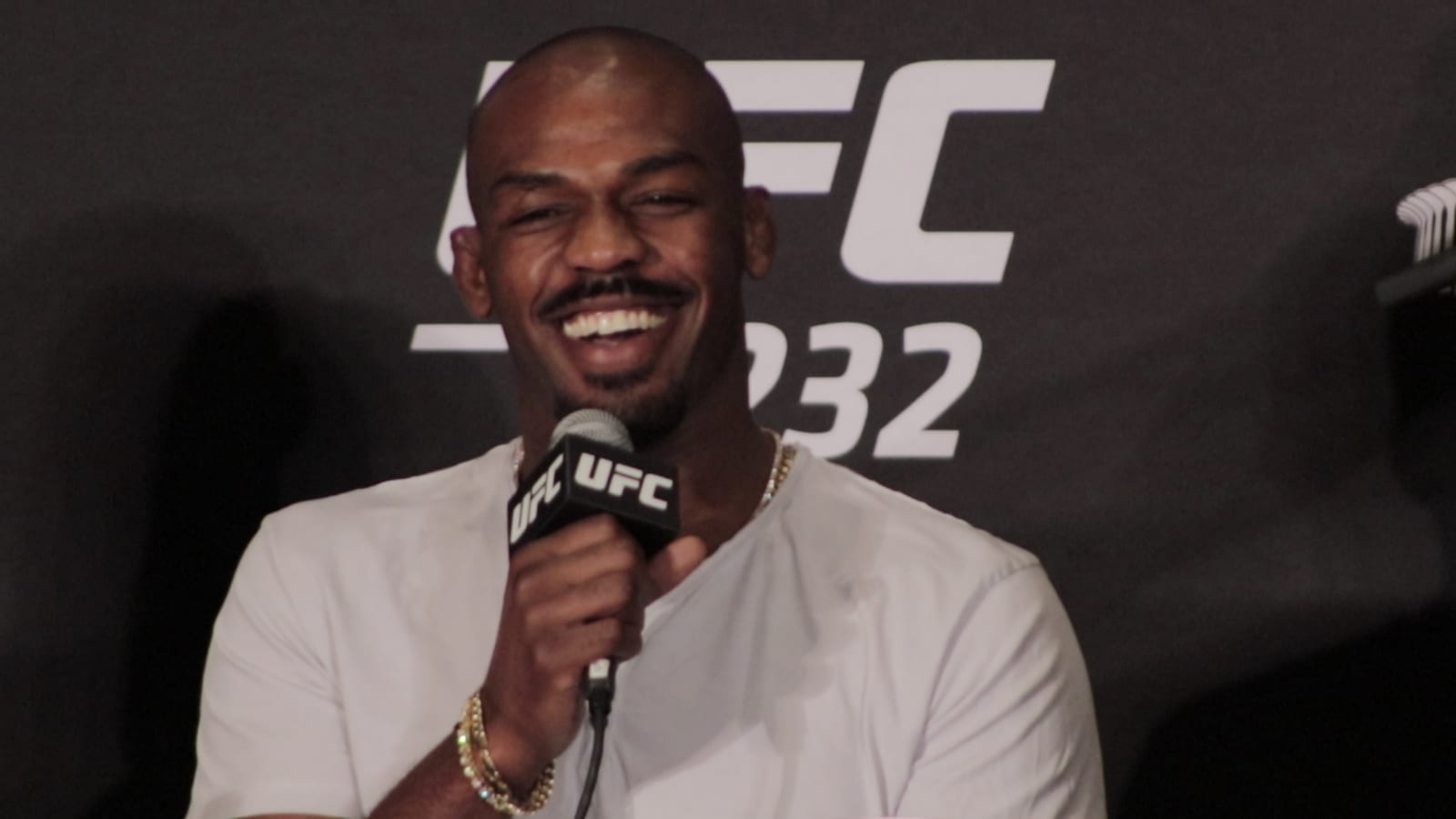 With all of the talk of picograms, olympic size swimming pools and grains of salt it feels somewhat lost in the mix that we're going to witness one of the most anticipated world title fights in recent years on Saturday night.
Jon Jones, as he has proved time and time again, is never very far from controversy. In the featured attraction of the UFC's year-end card from Las Vegas Inglewood, California, Jones will attempt to regain the title that he has been relieved of on two separate occasions due to his inability to keep various aspects of his career and his personal life between the ditches.
Fittingly, standing opposite him with be the one man who most closely mirrors his own unique physical attribute and the man to give him his toughest test in the Octagon: Alexander Gustafsson. The Swede is one of the few fighters in the UFC's light heavyweight fold who can boast something a size advantage and comparable reach, negating so many of physical advantages that Jones uses so excellently and it showed in their first fight back in 2013.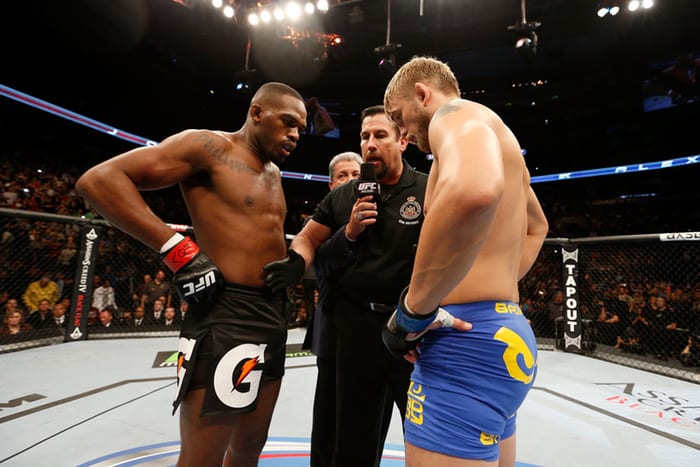 Jones was less able to retreat outside of the pocket despite having a (smaller than usual) reach advantage, forcing the fighter to engage even when it wasn't on his own terms. In almost every other fight in his career, Jones' length has allowed him to pick and choose if and when to strike, shoot or back away but against Gustafsson, so close to his mirror image, this was not an option.
This would mean nothing if Gustafsson was unable to take advantage of the openings — he was. Most crucially, though, was the takedown that the Swede landed early in the fight. Up to that point no man had ever taken the champion down in professional competition but Gustafsson, an unheralded grappler from a country with no distinct wrestling background, did just that and immediately forced Jones to access a defensive blueprint his brain has not often needed.
Jon Jones and Alexander Gustafsson II takes place tomorrow night pic.twitter.com/Wju7MvTQjg

— TheMacLife (@Maclifeofficial) December 29, 2018
It has been notable in the lead-up to this rematch that Gustafsson has said in several interviews that he intends to 'take [Jones] down and beat him up'. His grappling has improved tenfold since losing by anaconda choke to Phil Davis many a moon ago but he isn't quite known as a fighter who relies on his grappling instincts so often. They are there, though and in order for Gustafsson's strategy to be at its most effective, Jones must be wary of this too.
How will the fight look? The most likely scenario is that it looks similar to that of the one five years ago and almost certainly just as close. Both fighters have question marks hanging over them. For Jones, they are self-evident but for Gustafsson, who has been almost as inactive as Jones in recent years due to injury, it will be crucial that he starts strong and turns in the sort of all-action performance he did against Glover Teixeira earlier this year.
And if he does, do not be surprised if he outworks Jones en route to a decision victory.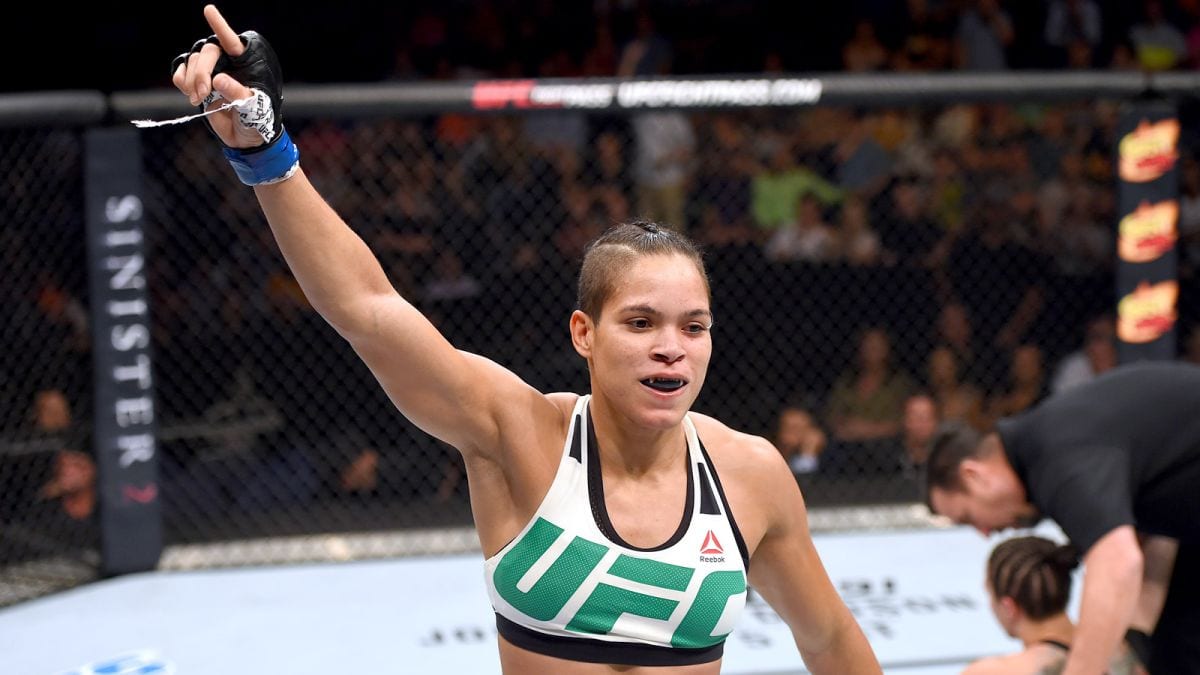 Elsewhere on the card, and almost criminally overlooked, is Amanda Nunes' bid to become to the first woman to defeat Cris Cyborg and become the UFC's latest double-champ on the same day that we lose our current one.
Cyborg has been an impossible puzzle to solve for the past 13 years. Her physical attributes, coupled with an ultra-aggressive walk forward style, have rendered her without equal for a decade but in Nunes, the UFC's 135-pound queen, she meets an almost mirror image of herself. Nunes possesses better striking from distance than her compatriot but Cyborg has never had any trouble in getting inside, forcing her opponent back in the direction of the cage and unleashing a barrage until the referee tells her otherwise.
UFC 232 Ceremonial Weigh-Ins: Cris Cyborg vs. Amanda Nunes pic.twitter.com/9zhk2b9Kwh

— TheMacLife (@Maclifeofficial) December 29, 2018
Nunes, the challenger for Cyborg's 145-pound title, is justifiably the underdog going into this bout but a win would arguably place her in the reckoning for the best female fighter in history. These are the margins were are working with here.
Cyborg should win this but Nunes has not just faced better-known opponents recently, she has been in more dangerous fights while Cyborg has essentially drifted from one near-exhibition bout to the next. What happens if Nunes lands square on her chin? How will she manage if he equilibrium abandons her?
Nunes is the underdog but a very, very live one.
UFC 232 Quick Hits:
Condit vs. Chiesa
Latifi vs. Anderson
Mendes vs. Volkanovski
Arlovski vs. Harris
Zingano vs. Anderson
Silva de Andrade vs. Yan
Penn vs. Hall
Ewell vs. Wood
Hall vs. Lewis
Milender vs. Bahadurzada
Kelleher vs. Jackson
Comments
comments