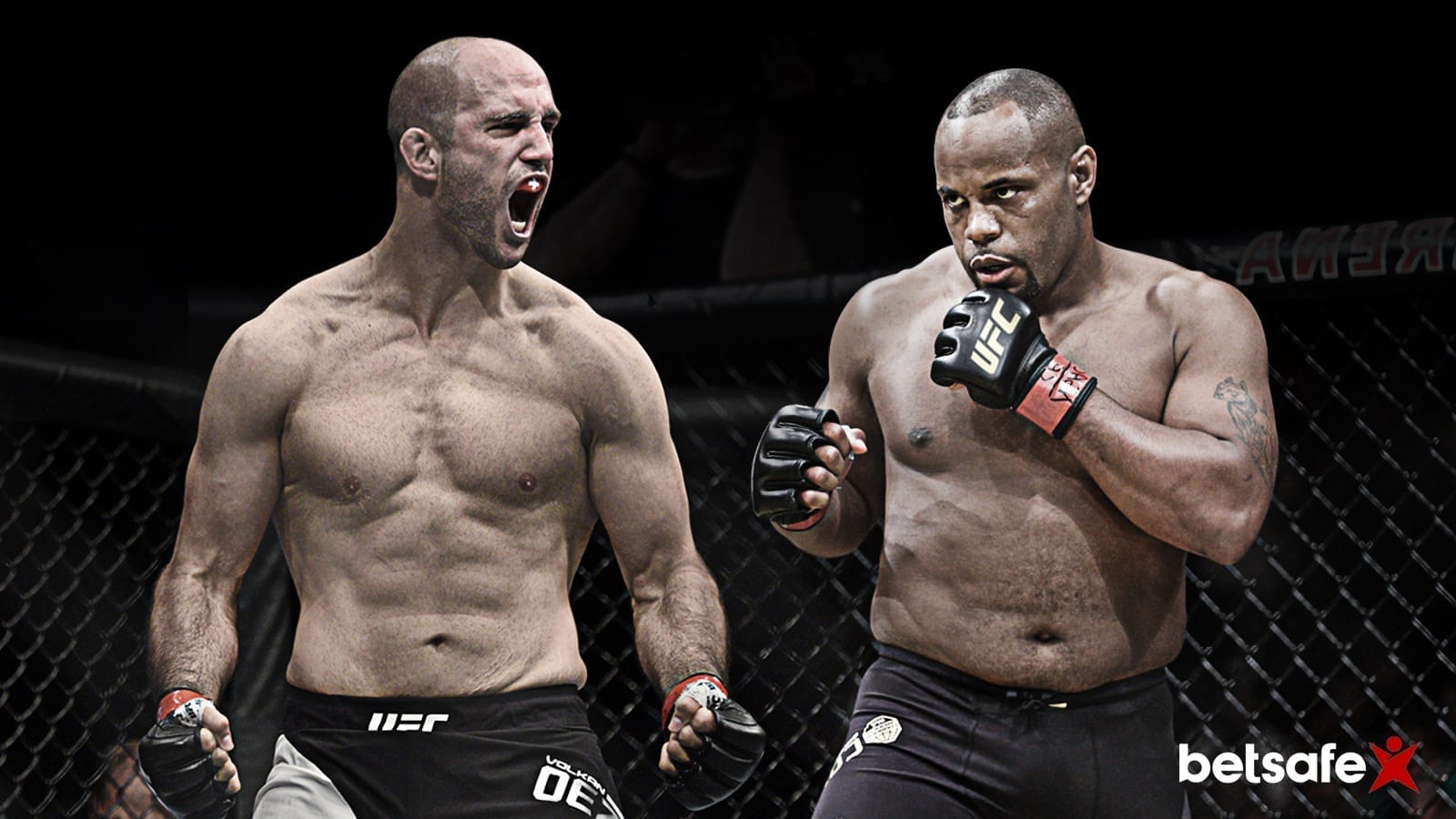 Daniel Cormier comes into his latest light heavyweight title defense in the odd position of actually having lost his last bout. While a very significant Jon Jones-sized asterisk must be applied to that previous sentence, the fact of the matter is that the last time Cormier competed in the UFC he was rendered unconscious for the first time in his career — and that is precisely the method of victory that title challenger Volkan Oezdemir will attempt to employ this weekend.
It's one thing to say it, but it's an entirely different thing to try an implement. The famously durable Cormier has only been beaten by one man in his mixed martial arts career (Jones) and has more than held his own against the litany of seasoned strikers he has faced in the past. Aside from being caught by Anthony Johnson inside the first 30 second of their first meeting in 2015, Cormier has never really seemed in danger on the feet in any of his bouts — until his second meeting with Jones last summer.
For Oezdemir to come out of Boston with a world title around his waist, conventional wisdom suggests that in order to do so he will have to repeat Jones' achievement. Luckily for him and his supporters, he has shown to possess particularly potent power in his brief UFC tenure thus far. This time last year, Oezdemir had yet to make his UFC debut but 2017 was a successful year for him, particularly in his two most recent KO victories against Misha Cirkunov and Jimi Manuwa in a combined 70 seconds. If he does something similar on Saturday night, it will mark the culmination of the most successful debut year of anyone in recent UFC history.
Cormier, though, is a resilient champion and will look to stifle Oezdemir early when he is at his most dangerous and will be well aware of the impact made by the then-unheralded Alexander Gustafsson when he took Jon Jones to the limit a few years back.
Unsurprisingly, champion Daniel Cormier will walk to the cage this weekend as the overwhelming favourite to claim a win. Betsafe have his odds listed at 4/13 at the time of writing, while underdog Oezdemir will get you odds of 7/3.
The Pick
In this particular case, it seems as though the oddsmakers have got it right on the money. Cormier is a cerebral fighter so he will know that Oezdemir will look to throw heavy leather early and he will not be willing to play that game. Oezdemir is good in the clinch too (ask Jimi Manuwa), so Cormier will likely be ill-at-ease to push the Swiss up against the cage too early. Where DC will find success, though, is when he brings the fight to the later rounds and, as Oezdemir begins to lose energy, his chances of winning the fight will reduce dramatically.
Look for Cormier to avoid damage early, take his opponent into the championship rounds and win by fourth round rear naked choke.
Comments
comments