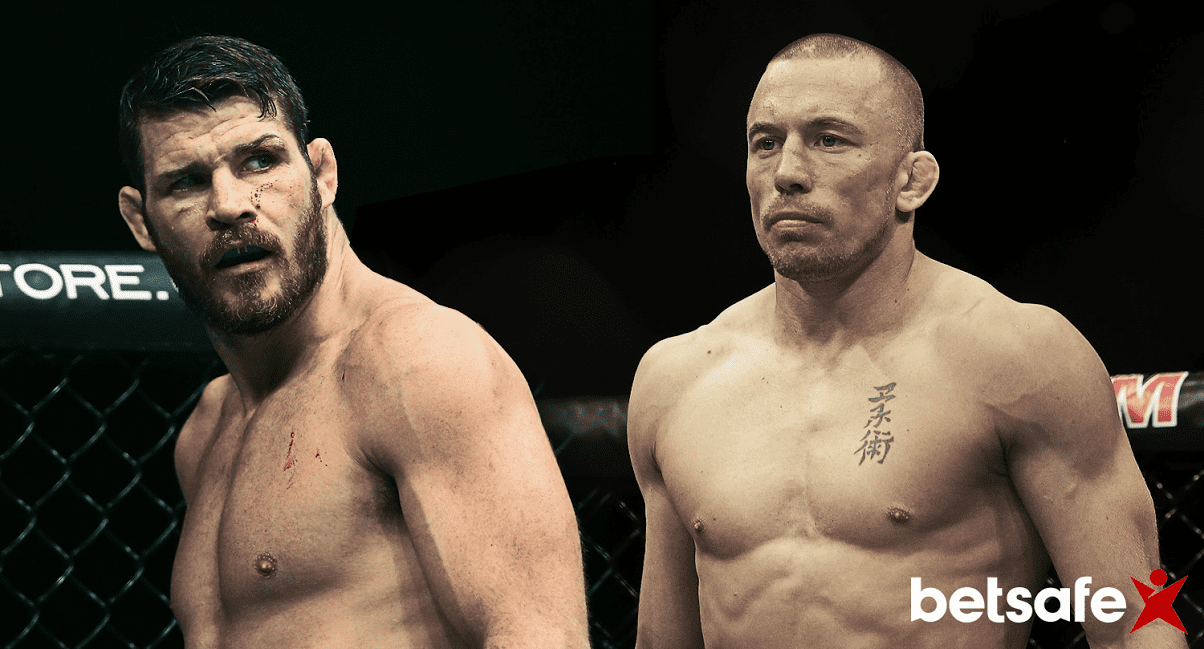 At UFC 217, Georges St-Pierre and Michael Bisping meet for the UFC middleweight championship of the world. It marks St-Pierre's first appearance in the cage since his announcement of a hiatus four years ago.
As the champion, Bisping's 185-pound title reign has been somewhat controversial, with some portions of the MMA fanbase accusing the Brit of facing unworthy challengers. Regardless, the 39-year old has plowed ahead, taking his time as champion in both hands and making the most of it.
For a special deal for new Betsafe customers, click here.
For St-Pierre, it's the return of a legend. During his initial run at welterweight, St-Pierre was unbeatable, dominating opponents from pillar to post for twenty five minutes at a time. His return at middleweight offers the Canadian a chance to further etch his name into the stone of MMA history — by becoming just the fourth man to win two belts in two divisions.
It's a fairly simple fight to breakdown. St-Pierre will hope his phenomenal wrestling at welterweight translates up a division, and that he'll be able to drag the champion to the mat and dominate him via grappling. On Bisping's side, he'll look to stop those takedowns, shrug off the smaller man and use his pressure and combinations to finish GSP on the feet.
The odds show a close match affair. Michael Bisping is at 19/20, while St-Pierre can be found at 5/6.
The Pick:
While the fight itself is an easy one to imagine, the result is not. There are plenty of question marks over St-Pierre's return. After all, four years away from the cage is a recipe for serious ring rust. Add into that the queries as to how St-Pierre will perform against a significantly bigger man, and you're left debating whether or not his old abilities are still around.
That being said, he looked exceptional on the scale, and appears to have added the extra mass to reach middleweight well. St-Pierre was always known as an incredibly strong athlete, and that could overpower Bisping's notorious dogged aggression.
The pick is Georges St-Pierre via Unanimous Decision.
You can join Betsafe today to place your bets for this weekend's UFC 217 from Madison Square Garden in New York City. Special offers are available for new customers and you can view all of the details via the Betsafe website.
Comments
comments