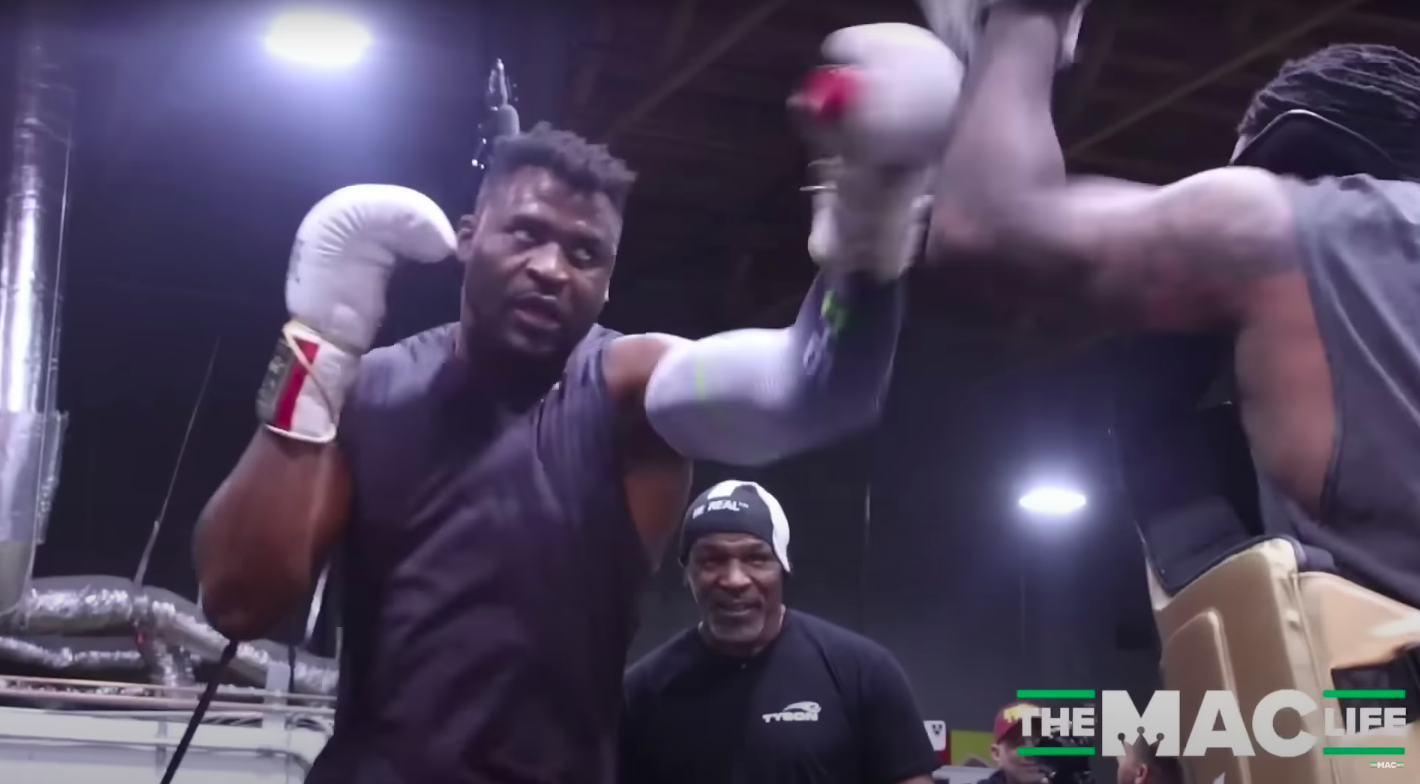 Few figures within the boxing world are giving Francis Ngannou much of a chance in his fight with Tyson Fury this weekend — except, perhaps, Fury himself.
Ngannou, the former UFC heavyweight champion, will talk to the ring this weekend in Riyadh, Saudi Arabia, as a considerable underdog as he makes his professional boxing debut against the WBC heavyweight champion. The bout, in many people's eyes, will serve as little more than an appetiser to the Fury vs. Oleksandr Usyk bout which is expected to take place late this year or early next to unify the major titles in the sport's heavyweight division.
But speaking to ESPN, Fury said that he's not overlooking the considerable challenge he expects to face this weekend.
"A lot of people are on about this undisputed fight [against Usyk], fantastic. But I have a much more dangerous person to deal with on [October 28] than I do after for the undisputed fight, I believe," Fury said.
"Because Francis is a bigger man, stronger, more powerful and has knockout capability. As we've seen with Oleksandr Usyk, he doesn't really do much damage to people he hits. So you could probably let Usyk punch you all about the head and he'll give you a black eye. If you let Ngannou punch you all about the head, he's probably going to rattle your brain for you.
"He won't do anything that I've not seen before. I've sparred with a lot of kickboxers and MMA fighters over the years. They're all strong and tough guys, and they all can take a good beating usually.
"So I'm expecting him to be fit and strong and motivated. He's getting an awful lot of money to be here and fight, so I'm sure he is going to have a good game plan, and I'm sure he is going to try and execute it."
Comments
comments