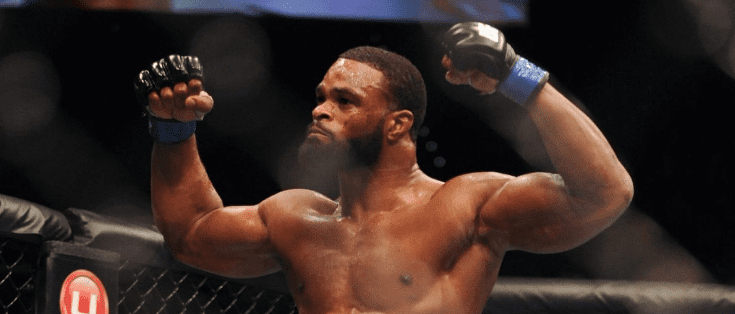 When UFC president Dana White called his welterweight champion Tyron Woodley a 'drama queen', it's fair to say that most observers thought the two were about to get into a vicious war of words.
Instead, much to his credit, Woodley seems to have taken the criticism completely in stride.
"I told him he's a drama queen," Woodley said of the comments, speaking on SportsCenter. "He is. It's just funny that if you look at how things are going. Me and Dana have a funny relationship, he called me … and told me exactly what he said or was going to say, I dunno which took place first. I actually thought it was pretty funny, he actually said a lot of complimentary things, about me being intelligent and about the way I fight."
However, just because the 'drama queen' comment didn't get a rise, doesn't mean that Woodley is yet completely satisfied with how his promoter is pushing him.
"But when you look at how a champion is promoted," Woodley said. "I'm the champion of the world. This takes a long time to get to this point, this has been a ten year journey for myself. Why aren't people talking about how many movies I've been in, how many commercials; the fact that I'm a television analyst; the fact that I'm a father; the fact that I'm a husband; the fact that I'm an entrepreneur, a business owner. The fact that I'm from Ferguson, Missouri, a family of 13 in four bedrooms. Nobody communicates that."
Woodley fights this weekend at UFC 209 against Stephen Thompson in a rematch from their classic at UFC 205.
—
Comments
comments