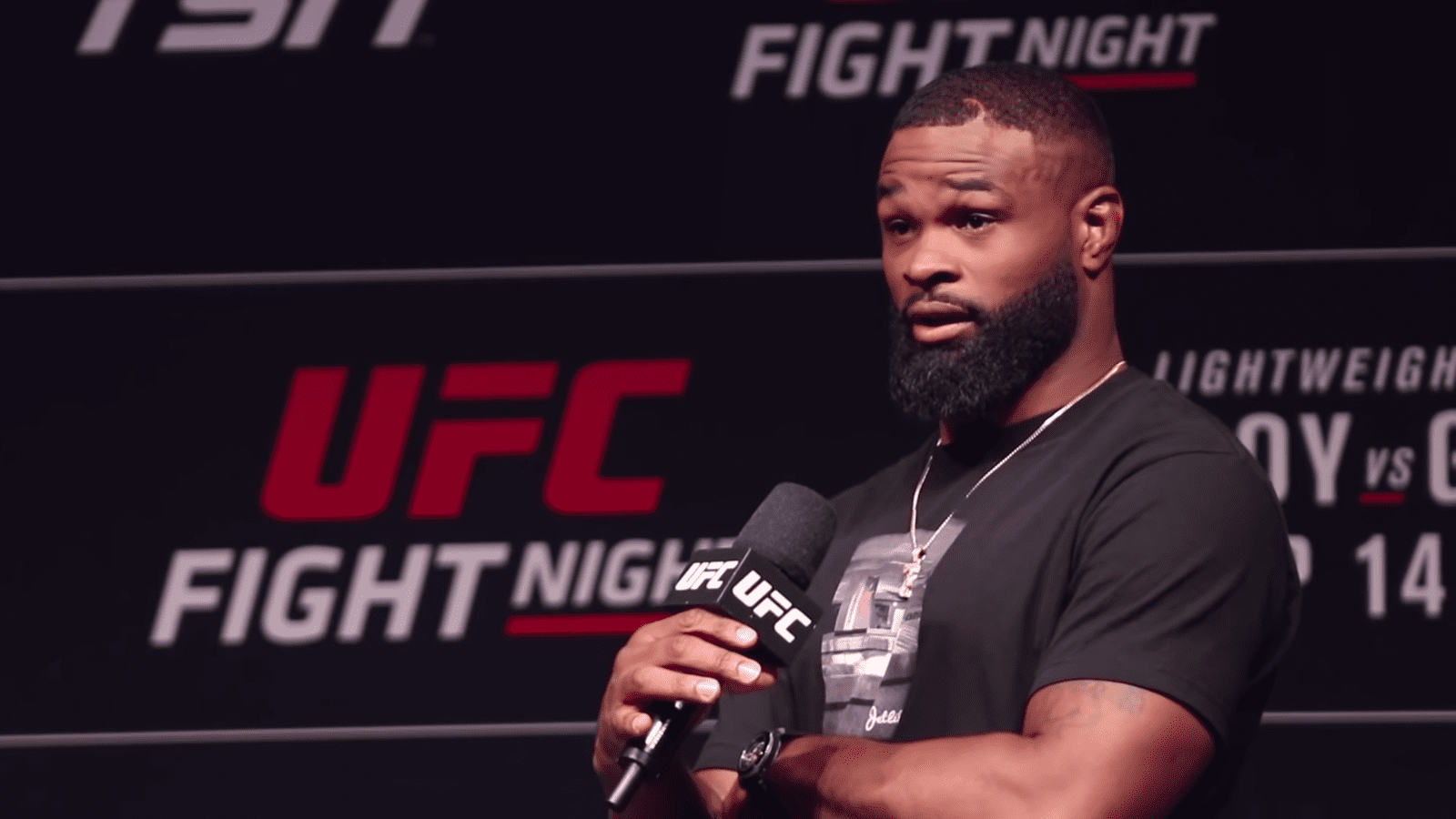 Tyron Woodley wouldn't mind getting into a boxing ring, as long as it was to face one of the best in the world.
The former welterweight champion says he'd love an opportunity to meet boxing superstar Canelo Alvarez, and fancies his power to translate into the squared circle just as well as its served him in the UFC's Octagon.
"I still can box right now," Woodley said, speaking with TMZ. "I want Canelo. I don't want to go in there and fight 'Boo Boo the Fool' because if he lands a couple shots off on you then everybody going to be like, 'Oh, Tyron got touched up by this dude, and he ain't even a .500 fighter.' If you go in there and risk it all and let it hang, I want the No. 1 guy."
"I'm trying to knock him out," Woodley continued. "If I land, he's going down, let's not even play. It don't matter how many boxing and fights you got and how many MMA stuff, if I hit Canelo with everything, throw some ass on the punch, it's a wrap."
Woodley is currently waiting to be booked in another fight after losing his 170 pound title earlier this year to Kamaru Usman. He'd recently been campaigning for an immediate rematch.
Comments
comments