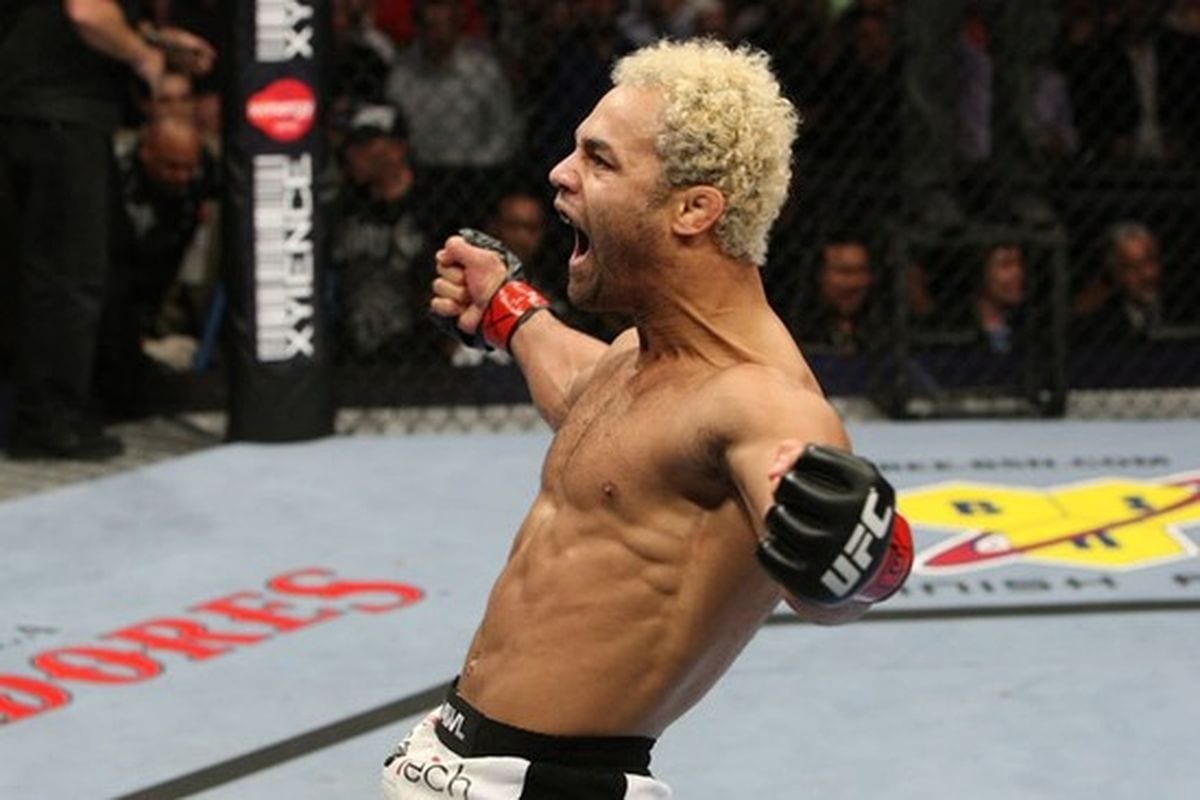 Josh Koscheck, whose rivalry with Chris Leben defined the first season of The Ultimate Fighter, has announced that he is hanging up his gloves, though he did leave some the door ajar for a return should the right circumstances present itself.
Speaking to Luke Thomas on his Sirius XM radio show Koscheck (40), who has lost six straight bouts including his Bellator debut in February of this year, said that he was still in prime physical condition but some of the aggression has gone from his game, something which translated to a run of poor performances in competition.
"You never know, I might come back some day, but I appreciate that. The biggest thing about my mixed martial arts career, at the ending it didn't go the way I wanted. It's almost like you kind of just lose it, and it pains me to say that. It really, truly pains me as a fighter because I have a big ego – everybody that steps inside that cage has a big ego – but I truly didn't have it.
.@JoshKoscheck confirms to @lthomasnews that he is officially retired #TLTS pic.twitter.com/g0BIdMI0VZ

— MMA on SiriusXM (@MMAonSiriusXM) June 28, 2018
"I couldn't go out there and compete with these young guys. I felt great in the gym. I was in great shape. I don't think I was ever in better shape than I was at 38, 39, and obviously 40, but I just didn't have it."
The pinnacle of Koscheck's UFC run was the title shot he received opposite Georges St-Pierre in 2007, though the broken orbital he received in the decision loss would go on to trouble him for some time after.
Throughout his career Koscheck defeated some of the game's greats, including Matt Hughes, Anthony Johnson, Diego Sanchez, Chris Lytle and Frank Trigg.
Comments
comments