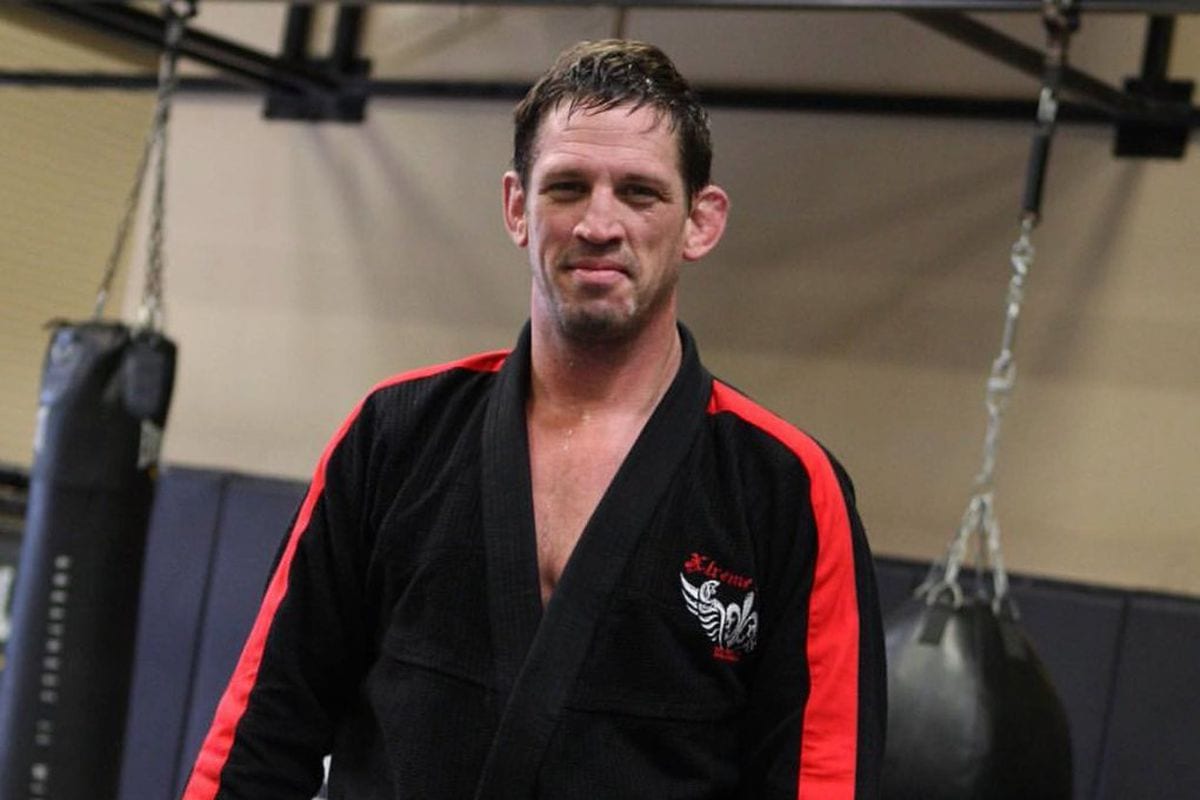 The worldwide mixed martial arts community is reeling following the passing of hugely respected coach Robert Follis.
Follis, who was a coach at Xtreme Couture in Las Vegas for four years before leaving last month, passed away last Friday. The news was confirmed by Follis' girlfriend on social media on Sunday. The cause of death has not yet been confirmed.
"Robert Follis, a man who has touched and changed so many lives, passed away on Dec. 15, 2017," wrote Follis' girlfriend Myra Fukuno. "He was kind. He was loving. He was compassionate. Robert was an incredible teacher, who opened our minds and created a space where we knew learning was possible. He had a way of pulling the best out of us. He will be remembered as a beloved friend, brother, son, mentor, and coach by many."
She added that Follis' family had requested privacy at this time.
Follis was the primary coach for a number of UFC fighters, including Kevin Lee and Bryan Carraway. Prior to his time at Xtreme Couture, Follis was co-founder at the famed Team Quest where he worked alongside the likes of Dan Henderson an Randy Couture.
Such was Follis' standing in the sport which he dedicated his life to, tributes have been pouring in from all four corners of the globe.
Stunned and saddened to hear about Robert follis passing. We both graduated as instructors under @aliveness_ape he went on to do great things with Team Quest and more recently Extreme Couture. A truly great coach who was always quick to offer advice. RIP Robert

— Coach Kavanagh (@John_Kavanagh) December 17, 2017
I'm just seeing this news about Robert Follis from several people online. What an absolute tragedy. Robert truly was one of the best people in this business and a legendary coach. I'm just stunned right now.

— Damon Martin (@DamonMartin) December 17, 2017
Sucks to wake up and hear this news. RIP @robertfollis such a nice guy. pic.twitter.com/gU8knnBmyh

— Dana White (@danawhite) December 17, 2017
Deeply saddened to hear my friend @RobertFollis passed away yesterday. I'm at a loss for words and my heart hurts for the MMA community that has lost a great human to the cosmos. See you on the other side coach.

— FRANK TRIGG (@FRANKTRIGG) December 17, 2017
I just heard the news of Robert Follis' death.

I knew Robert from the beginning of his MMA career and transition to coaching. He has always been a kind and supportive person and I have enjoyed a long friendship with him

Heartbreaking. You will be missed my friend.

— Josh Barnett (@JoshLBarnett) December 17, 2017
It's with the heaviest of hearts I say goodbye to Robert Follis. I am so sorry I couldn't help. You were so bright and inspiring my friend. I will miss our conversations about MMA, BJJ and life in general. You will always be remembered. Rest In Peace my friend

— Big John McCarthy (@JohnMcCarthyMMA) December 18, 2017
Such shitty news. RIP Robert Follis, one of the first coaches I got to know in MMA. Such a kind and genuine person. My heart is heavy, my deepest condolences to his close family, friends and students left behind. Rest easy Robert.

— Audie A. Attar (@AudieAttar) December 17, 2017
Robert Follis you will be missed! These little speeches people take for granted. As an teacher and student I will always remember and learn what you have taught. #youwillbemissed #rip #xtremecouture #follismma pic.twitter.com/NMHTSOhmRo

— Roy Nelson (@roynelsonmma) December 17, 2017
.
Comments
comments