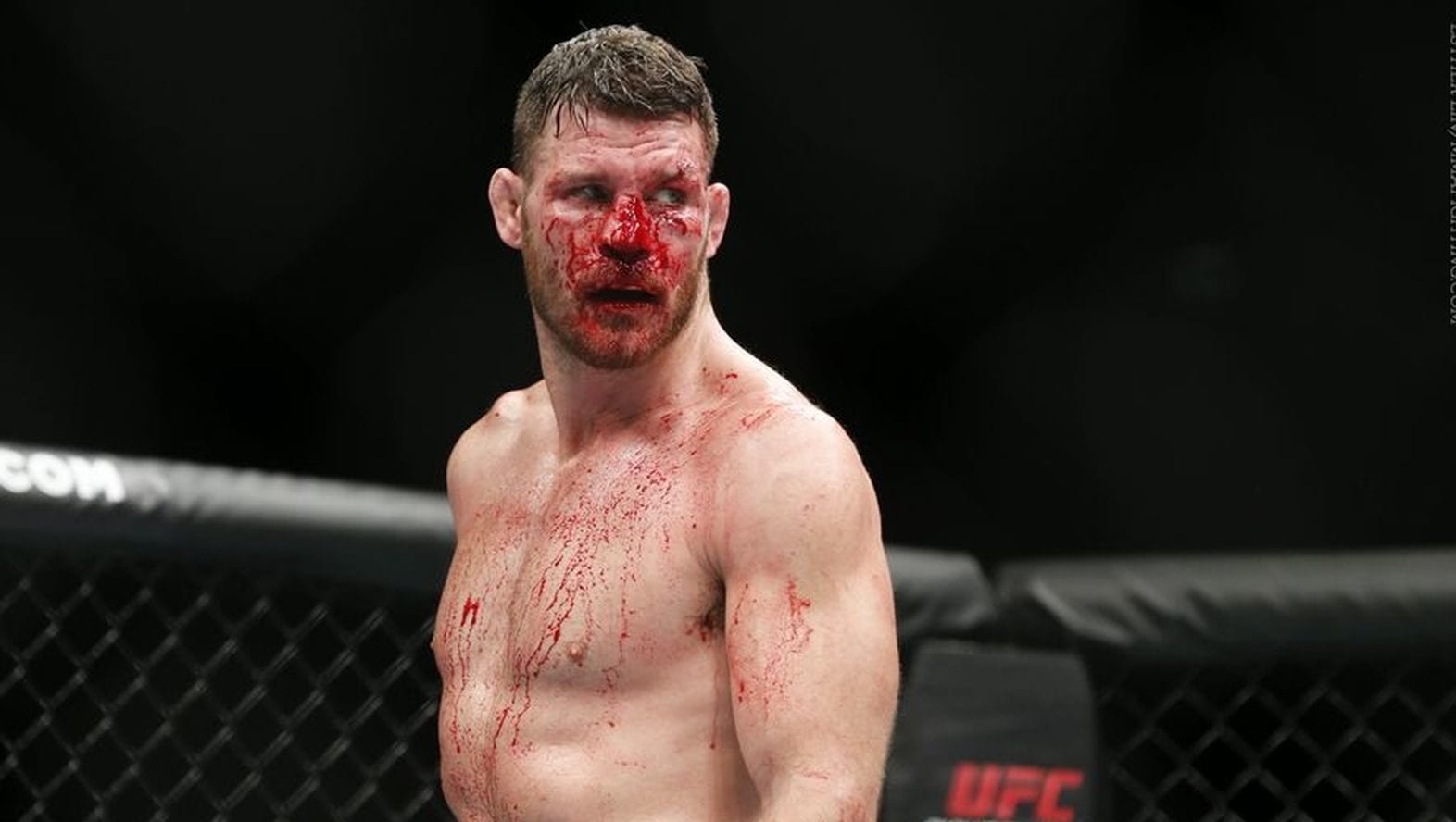 Michael Bisping's eventual path to the UFC's middleweight title can be directly traced to a night in London in February of 2016.
Bisping, to that point at least, was the recipient of one of the UFC's less heralded stats — the longest time spent with the company without receiving a title shot. He had come up short again and again in number one contender match-ups, falling at the final hurdle and forced back to the starting blocks.
So when the UFC paired him with the sport's best ever middleweight, Anderson Silva, in the capital of his home country it represented perhaps the final opportunity for the UFC veteran to at least propel himself into title contention.
And, in typical Bisping fashion, it would only come to pass with him almost being knocked out and finishing the fight with his face a crimson mess even if it led to the most satisfying victory of his career.
"My most satisfying victory… My word, Anderson Silva. That was a big one for me. It was cheap [flying knee], I'm glad you said that. … It wasn't f***ing easy I'll tell you that much," Bisping announced on a recent episode of The Joe Rogan Experience.
"That took every part of my will to continue. Of course, beating Rockhold and winning the belt, nothing tops that, but the Anderson one, because of that [knee] it just made the storyline so much better. To fight through that adversity, to dig deep. I dropped him in the first round, dropped him in the second, I was winning, then that happened. It felt good."
Of course, the Silva win led directly into the single greatest achievement of the Brit's career when he knocked Luke Rockhold out inside the first round just a few months later to win the UFC's middleweight championship and, in doing so, completed possibly the longest route to UFC gold that any athlete will ever take.
Some things, as they say, are worth waiting for.
Comments
comments