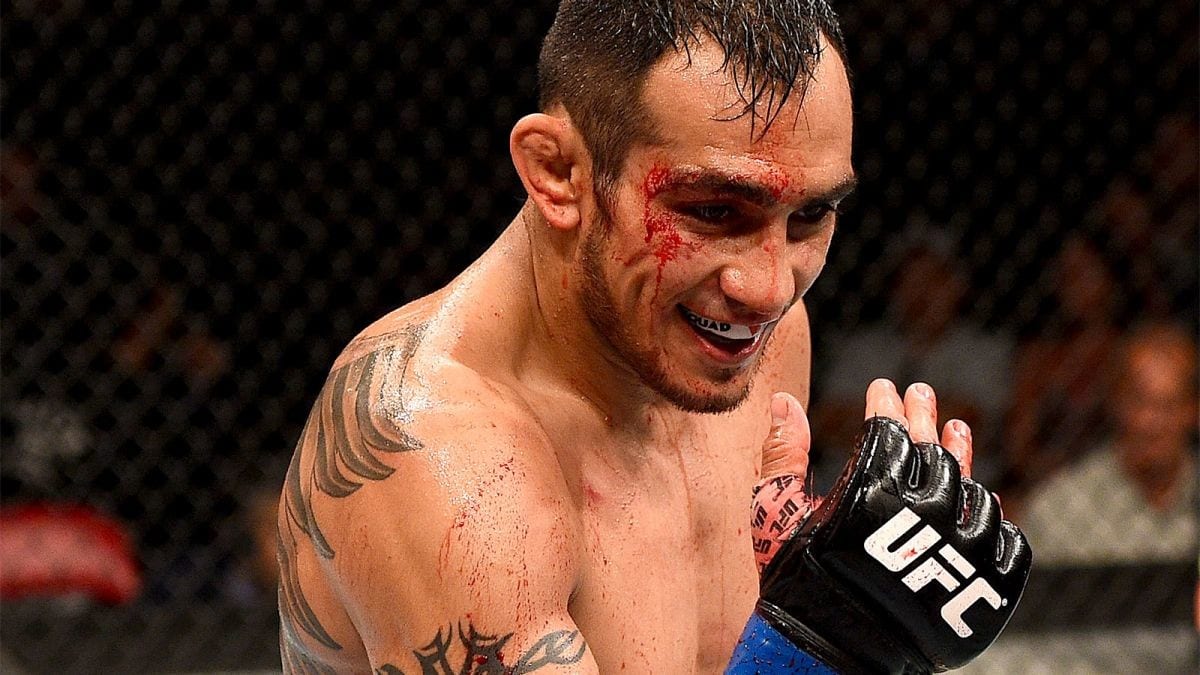 When the first bell rings this weekend in Las Vegas in the interim lightweight title bout which headlines UFC 216, Tony Ferguson will be glad that there is someone standing opposite him in the cage. 
The 22-3 fighter hasn't competed since a unanimous decision win against Rafael Dos Anjos nearly a year ago. An interim title bout with undefeated Russian Khabib Nurmagomedov was booked for UFC 209 but his weight-cut issues forced an eleventh hour cancellation.
With Nurmagomedov on the sidelines the UFC went looking for another contender to test Ferguson and ultimately selected Kevin Lee, a fighter who has been on an impressive run of his own at 155-pounds in a move that was seen as a surprise by many pundits — but not by Ferguson.
"Absolutely not. Nobody else wanted to sign the dotted line," Ferguson said when asked by The Mac Life if he was surprised when he received the bout agreement to fight Lee.
"The thing is, you have Alvarez who is busy. Khabib is fat. Tiramisu Tuesdays, I mean, shit, you can't get away from that. You've got a centre in that circle, man, and you've got Alvarez and Justin Gaethje. Justin Gaethje just got into the UFC. How did he make it all the way to #4 (in the rankings)? I don't know. Why, because I beat everybody. I sent them packing, they're gone. They're in different weight classes.
"The only person that was really legit was Edson Barboza. I was down to fight Edson again and give everybody the bloody fight that they wanted. That's what we prepare for. This guy (Kevin Lee) was the only guy that wanted to sign the dotted line, that had the balls, had the gumption and the mouth to back it up. He's a perfect dance partner for a guy like me."
Ferguson has cut a strange figure throughout fight week in Las Vegas. In the pre-fight staredown with his opponent, Ferguson couldn't have looked more relaxed — ending the square down with what is quick becoming a trademark battle cry.
However out there his antics may be ahead of the fight though, Ferguson says that they shouldn't be confused with disrespect.
"You always have to respect your opponent. I don't ever disrespect my opponent… He is the only one that was available. He's the one that had the balls and I knew that he was going to train his ass off, so hat off to him. But come Saturday night, I'm not going to bring animosity. You can talk sticks and stones as much as you want but you'll never break me."
Comments
comments