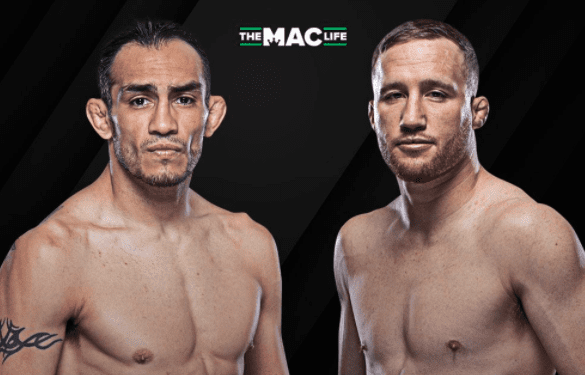 Tony Ferguson wants Justin Gaethje to know that he's coming for revenge, and he's coming for the lightweight title belt that Khabib Nurmagomedov currently holds.
Ferguson was originally scheduled to meet Dustin Poirier on the same card, UFC 254, as Nurmagomedov and Gaethje but those plans fell apart once negotiations between the UFC and Poirier fell apart. In Ferguson's mind, it brought an end to an obvious contest — but he also felt the UFC should have conducted their business a little differently.
"I'm not much of a planner but I was already going ahead with it. But, Dana wanted to speak for me. He wanted to go out there and be like 'yeah, Tony's going to take this fight'," Ferguson said, speaking to ESPN. "Bro, we're not friends. I never said we were friends. It's just business, right? Seriously, man, I'm a contractor. I do my thing. I love you fam, I love the UFC and things like that but I'm not just a piece of meat out there.
"It's not about knowing your value and everything else like that. I'm ready to step up to the plate. Dustin was there, you know what I mean? Dustin, Abu Dhabi. The UFC kept delaying telling us the fight was confirmed. But it was like the minute they asked I was switching lanes from Dustin to the Chandler thing."
Either way, Ferguson is willing to step in to main event either the November or December pay-per-view that the UFC currently has scheduled without an opponent. And it's with the direct goal of meeting Gaehtje or Nurmagomedov in the Octagon as soon as he can.
"Justin Gaethje, you're fucking welcome [that] you have a belt, son," he said. "I'm gonna tell you [to] go get my belt, 'cause that ass gonna get fucking whipped. And I'm coming for it. So both you and fucking fathead, this is a message for both you ficking knuckleheads. My mat, my fucking time."
–
Comments
comments