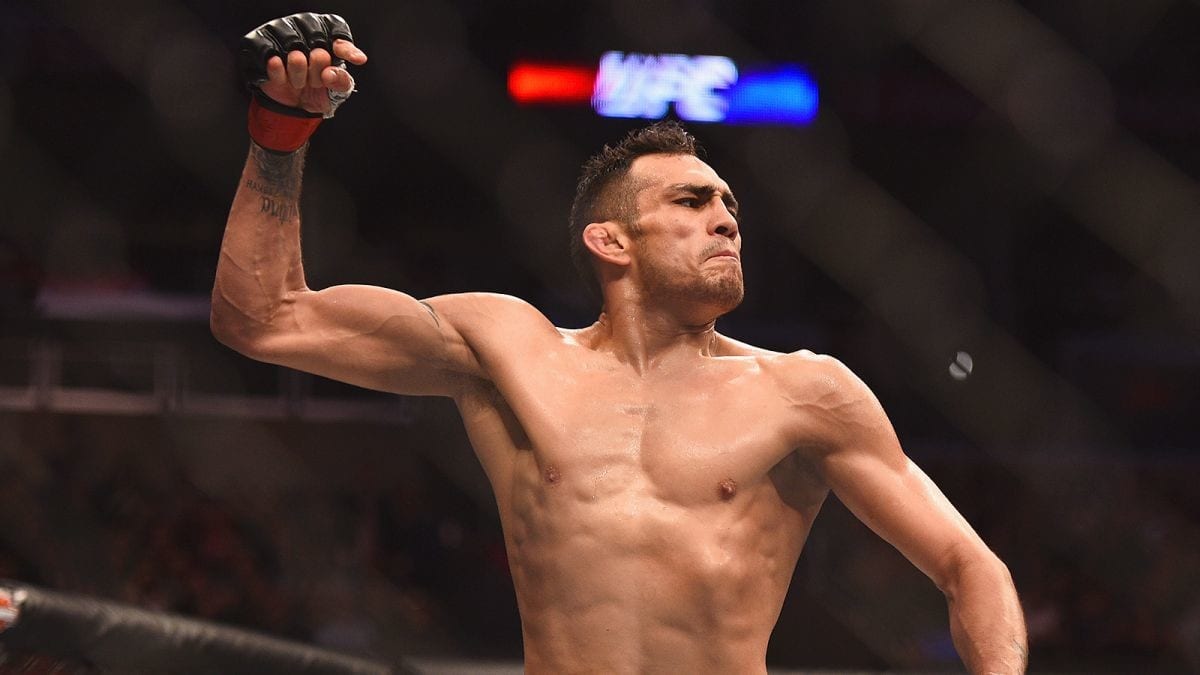 Tony Ferguson is known as something of an intense chap, and he's living up to that as UFC 209 fight week progresses.
Speaking at the UFC 209 open workouts today, Ferguson went off on his Saturday night opponent Khabib Nurmagomedov, labelling him a bully that needs to be silenced.
"Every single stage is a big stage," Ferguson said at the UFC 209 open workouts. "Ain't nothing fucking changed here. It's the same game I play inside that Octagon. There's two people and one referee — and that dudes going to have to stop me from beating the shit out of Khabib.
"He's a bully and I'm going to shut him up."
The bout between the two represents one of the most (on paper) competitive bouts we're able to see in the UFC this year. With the two coming into the fight on such momentum, it's a tough fight to call. Because of that, some are suggesting this won't be the only time we'll see a Ferguson-Nurmagomedov contest.
Unsurprisingly, Ferguson disagrees.
"Fuck no [we won't fight again]," Ferguson said. "Not after I finish him the way I'm going to finish him. It's different. I'm going to slice and dice him. With the new rules as far as the UFC goes, he's got something else coming for him. I'm keeping these [elbows] sharp like medal graters. There's sparks flying, baby."
Comments
comments