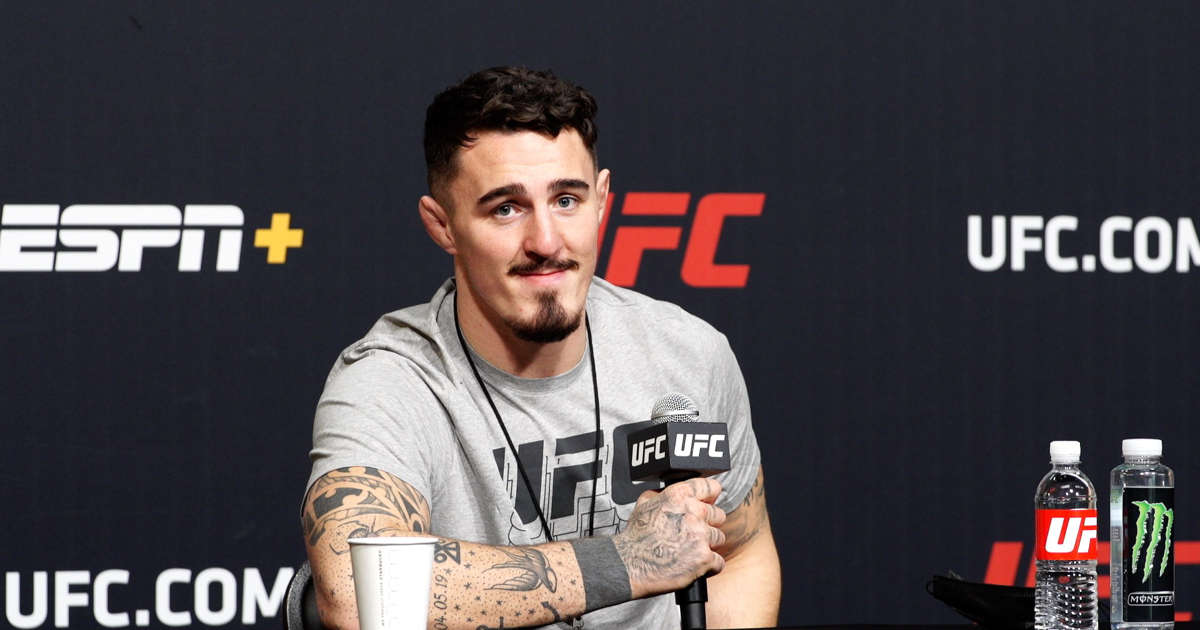 Tom Aspinall has taken a cue from one of sport's most health conscious stars as he recovers from the knee injury he suffered seconds into his UFC London main event fight with Curtis Blaydes in July.
The 29-year-old Aspinall looked like he was being fast-tracked to a UFC heavyweight title shot ahead of his showdown with Blaydes in London several months ago after wracking up five successive finishes in his young UFC career to this point — but those plans hit a road block when he crumpled to the canvas after throwing a leg kick to Blaydes in the fight's very first exchange.
The Briton later revealed that he suffered a torn MCL, a torn meniscus along with some ACL damage in the fight.
Blaydes was subsequently awarded a TKO victory and moves in the direction of a title shot, but with youth on his side Aspinall won't be far away from the summit of the division once he is cleared to fight again — and in order to ensure that his recovery goes as well as possible, he says that he enlisted the help of the UK's foremost expert in such injuries.
"I got my surgery off the best surgeon in the UK," Aspinall said via midnite.com. "The top rehab guy in the UK. He used to be Cristiano Ronaldo's rehab guy. He's seriously up there in the rehab world and it feels great right now. I've been suffering with this knee injury for a long time. It feels way better than it has for a long time."
View this post on Instagram
He added that the layoff comes with a silver lining, given that he has finally addressed a longstanding knee issue which he says has been plaguing him for several years.
"Before I had a knee injury and no one knew I had a knee injury," he said. "Now I have the knee injury and everyone knows about it, so me as a high-level UFC fighter – I know how other high-level UFC fighters think. If I was fighting an opponent with a knee injury, 100 percent I'd be attacking that knee.
"No question about it and I know people will be doing the same to me so I'll only return when I'm 100 percent confident in taking kicks to the knee off other guys my size, or heavier. There's no way I'll come back any earlier. I need to make sure I'm 100 percent before I am booking a flight.
"I've had the bad knee for at least three years, maybe longer. There's been a lot of stuff I've not been able to do. I've been getting through the fights obviously well. I've been getting through the training camps pretty well, for the most part.
"I got a bit too overconfident, maybe I gambled one time too many when I knew I had a knee injury. I can't be doing these high-level training camps with a knee injury, I've got to take care of my physical health as well as my mental health, don't just keep getting pressured into doing these fights when I know that I'm injured so lesson learnt from now on – that's why I'm not going back until I'm 100 percent."
Comments
comments