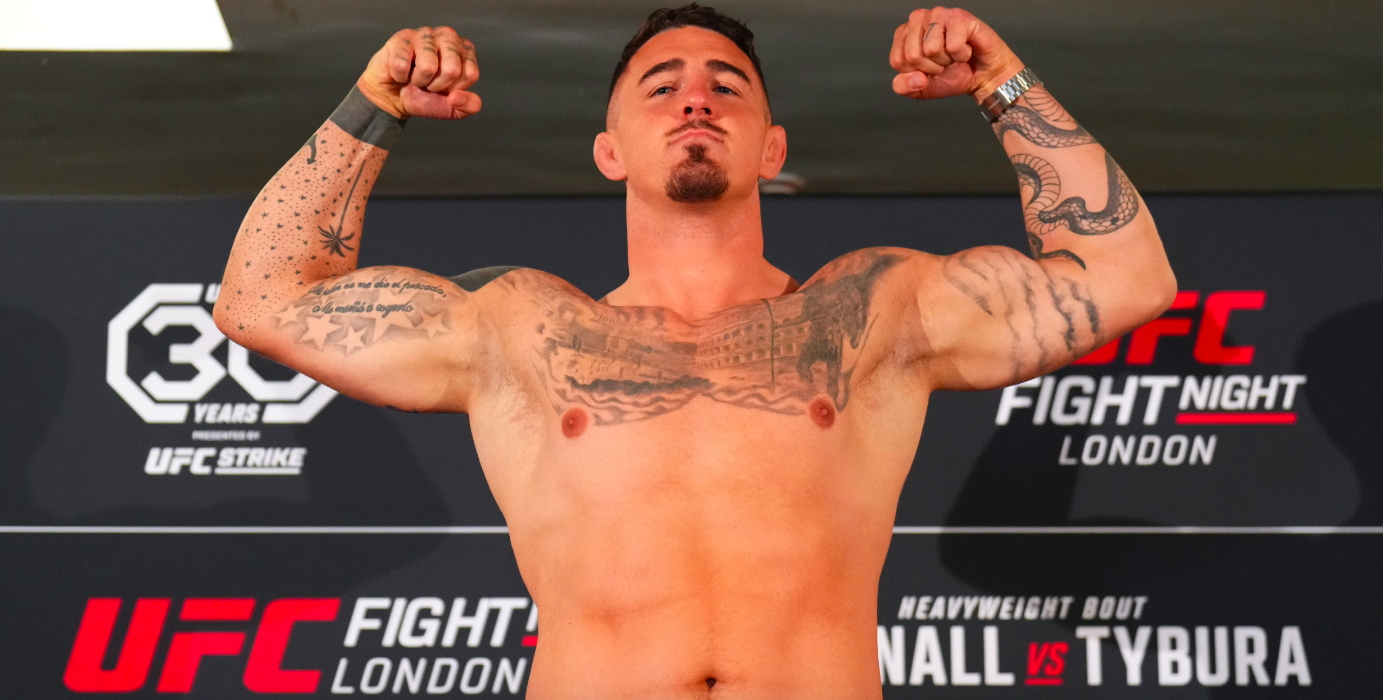 Not many people appreciate getting woken up in the middle of the night by a phone call — but when that call has the potential to change the course of your life, it's probably worth letting it slide.
Early on Wednesday, England's Tom Aspinall received a telephone call from UFC officials to ask if he would be willing to fight fellow streaking heavyweight Sergei Pavlovich on a couple of weeks' notice, with interim heavyweight gold on the line. The call, which presumably capped a whirlwind few hours for UFC officials after they learned that Jon Jones has sustained a pectoral injury which rules him out of the original UFC 295 main event, was answered positively by Aspinall, who intends to make his first trip to the Big Apple a meaningful one.
"I got it confirmed officially about three hours ago," Aspinall told Oscar Willis of The Mac Life early on Wednesday morning. "It's now 7am UK time, I found out at like 4am.
As for the identity of the short notice opponent, Aspinall says he "wasn't too bothered."
"They're all tough fights, aren't they?" Aspinall said. "Pavlovich is the most dangerous, to be honest. I think he's the most dangerous guy in the UFC. To be honest, it's the f*cking most dangerous situation you can have: fighting the most dangerous guy in the UFC on two weeks' notice. I'm will to put it all on the line, this is my absolute dream — and I'm doing a Bisping, aren't I? Bisping took it on two weeks' notice and won against Rockhold, so why can't I do it?
"I'll be ready. No excuses there, mate. I'll be ready to go and I'm coming to win. I'm not coming to make excuses. The narrative of this fight isn't going to be [about] me taking the fight on two weeks' notice. No, I'm f*cking coming to win.
"We're both massive punchers, mate. I have the shortest fight time in the UFC right now, and he has the second-shortest fight time in the UFC right now. We're both absolutely massive punchers — granted, he probably punches a little bit harder than me but that's fine. If I hit you, you're going over either way."
Comments
comments