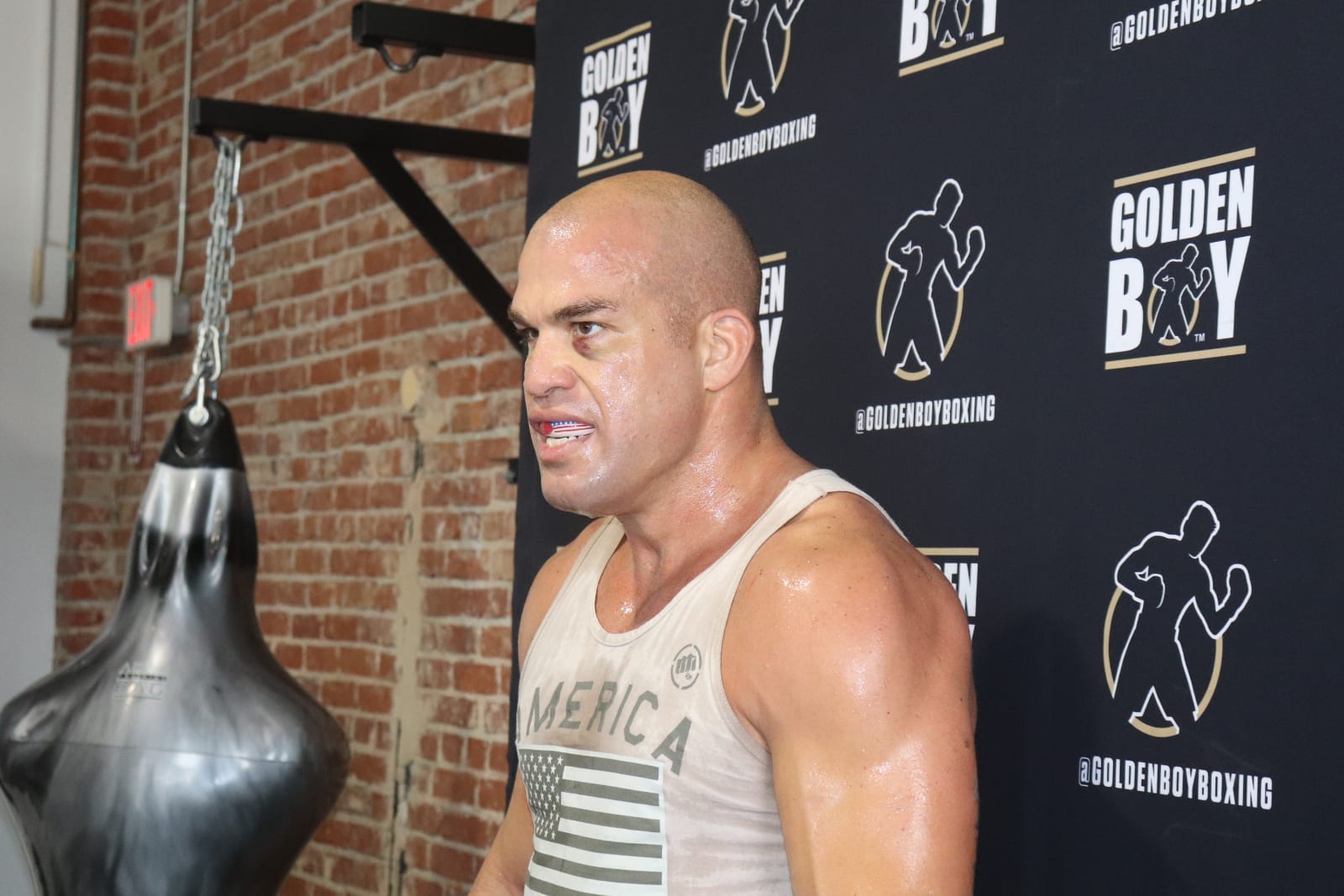 Retirements in combat sports are often a temporary thing and that is exactly how it turned out with Tito Ortiz. 
Ortiz first decided to hang up his gloves following his last fight in the UFC, a 2012 defeat to Forrest Griffin. Since then 'The Huntington Beach Bad Boy' has retired twice more and earned a 4-1 record in five fights, beating the likes of Chael Sonnen, Alexander Shlemenko and, most recently, an also recently un-retired Chuck Liddell.
And after suggesting that the Golden Boy Promotions bout against the 28-year-old Liddell would be his last, Tito Ortiz has signed a contract with Hispanic MMA promotion Combate Americas.
As reported by MMA Fighting and first reported by Amy Kaplan, Ortiz signed the deal during Friday's Combate Americas 35 event in Los Angeles, California. Video of the moment was posted on Ortiz's Instagram account.
"I'm ready to fight. I'm ready to kick some fucking ass," Ortiz says in the video.
View this post on Instagram
Big fucking things are happening #CombateReinas https://t.co/8wkBRhOYEJ

— Campbell McLaren (@campbellcombate) April 27, 2019
Campbell McClaren, a co-creator of the original UFC and now CEO of Combate Americas, wrote of his enthusiasm at the signing on social media adding that he company will now seek out the correct opponent for Ortiz's debut. No timescale has been given as to when this may happen.
Comments
comments