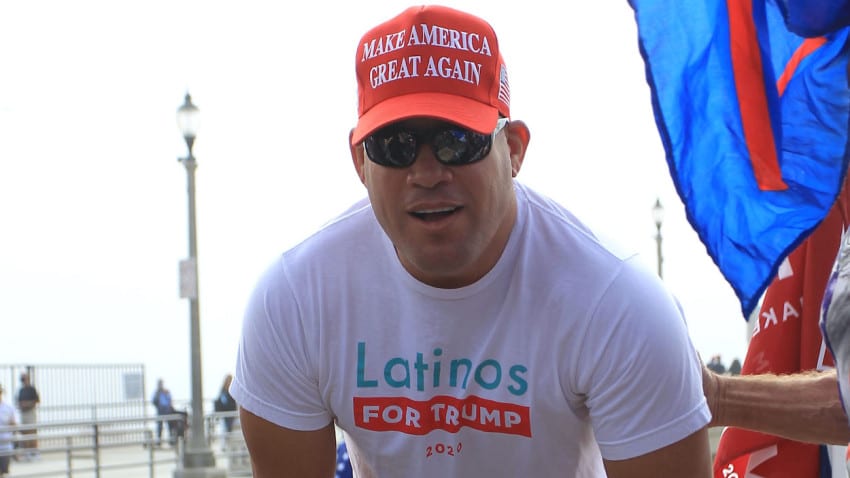 Just days after announcing that they planned to hold a vote to potentially oust former UFC champion Tito Ortiz from his role of Mayor Pro Tem of Huntington Beach, California, Ortiz will live on to fight another day after members within the city council moved to withdraw a motion to vote on Ortiz's future in the position.
Ortiz, a noted MAGA supporter who has thrown his weight behind several baseless conspiracy theories since being elected to the city council in November, was subject to an official complaint related to his behaviour in the role of Mayor Pro Tem but will now be allowed to continue in the position after issuing an apology in advance of the n0-confidence vote.
"I want to thank each and every one of you," Ortiz said via MMA Junkie. "I apologise if I let anybody down. I think I just let myself down because I went on defensive mode from the very beginning, and I shouldn't have done that.
"I will work harder, and I will try not to miss meetings as hard as I possibly can. I do have other jobs to pay my bills, but at the same time, I will do the best job that I know to do."
Ortiz had attracted the negative attention of his colleagues for a refusal to wear a facemask during official business throughout the Covid-19 pandemic, despite it being mandated by state rules.
"I'm asking you to understand … and truly be that leader," Huntington Beach mayor Kim Carr said, addressing Ortiz. "I always have an open door. You know that. I don't have an axe to grind with you. Never have. I've never attacked you. None of us have. We're not interested in that. We truly want to do just want to do what's good work with the city.
"Here's your opportunity. Show us what you can do. Show us that you're in it to win it and that you want to work with us, you want to be a partner, and that I know I can count on you because there is going to be that day I need you, and I want you to be there. So you told me, 'I'm in it.' I will trust you, and I have your back, but I cannot have you lying. That is the biggest thing. You cannot lie to our community. You cannot tell half truths. You have to be completely honest and transparent."
Comments
comments