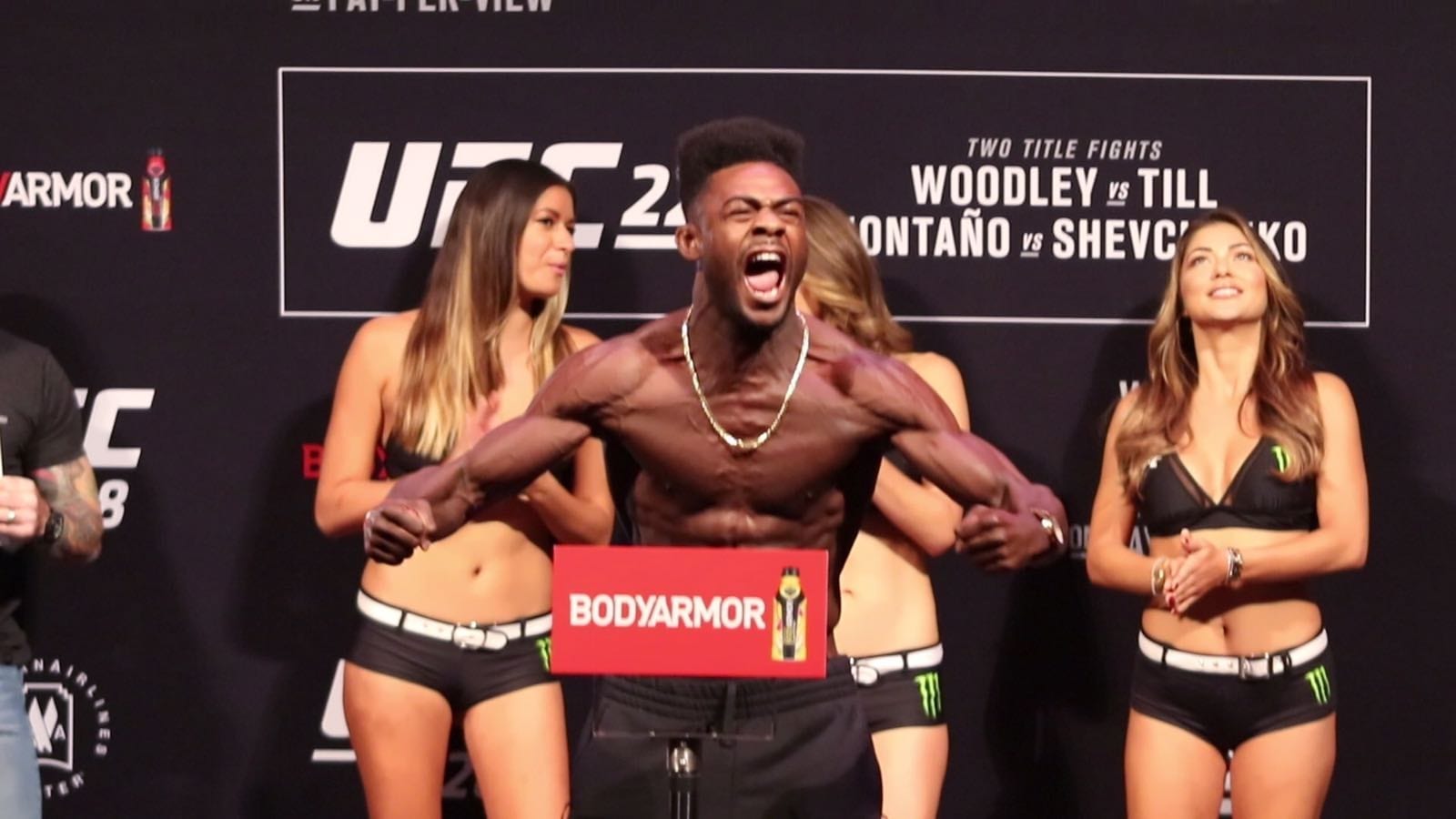 Top UFC 135-pound contender Aljamain Sterling had appeared to be on the doorstep of a title opportunity after an impressive run of recent fights, but the recently announced title fight between bantamweight kingpin Henry Cejudo and former featherweight champion Jose Aldo has put paid to that idea for the time being.
The bout, which was announced recently by the UFC, will headline the UFC's May 9 trip to Sao Paulo but comes in the wake of two straight defeats for Aldo. He was resoundingly beaten by reigning featherweight champion Alexander Volkanovski in May of last year and followed that up with a loss to Marlon Moraes in his bantamweight debut.
That fight — a split decision — was a close one. UFC boss Dana White intimated afterwards that he thought Aldo had won the contest, and it appears that UFC matchmakers are treating the situation as if he did. Incidentally, Aldo will become the second fighter in a span of a few weeks to receive a title bout on the back of two successive defeats (Yoel Romero is the other).
News of the title bout will come as a blow to the 135-pound division's top contenders, and in particular Aljamain Sterling and Petr Yan.
Both men had been angling to be next in line for Cejudo's title but the matchmaking suggests instead that UFC may opt to pair the two contenders to establish the next in line for the winner of Cejudo and Aldo.
Despite the decision, Sterling says that he isn't disheartened and that he will one day receive his opportunity to fight for UFC gold.
My time will come! Maybe not today. Maybe not tmw. But if I don't give up, and I make the sacrifices, one day I believe that I will get there! #FunkGotNext #TrustYourProcess #TripleDuck

— Aljamain Sterling (@funkmasterMMA) February 25, 2020
–
Comments
comments