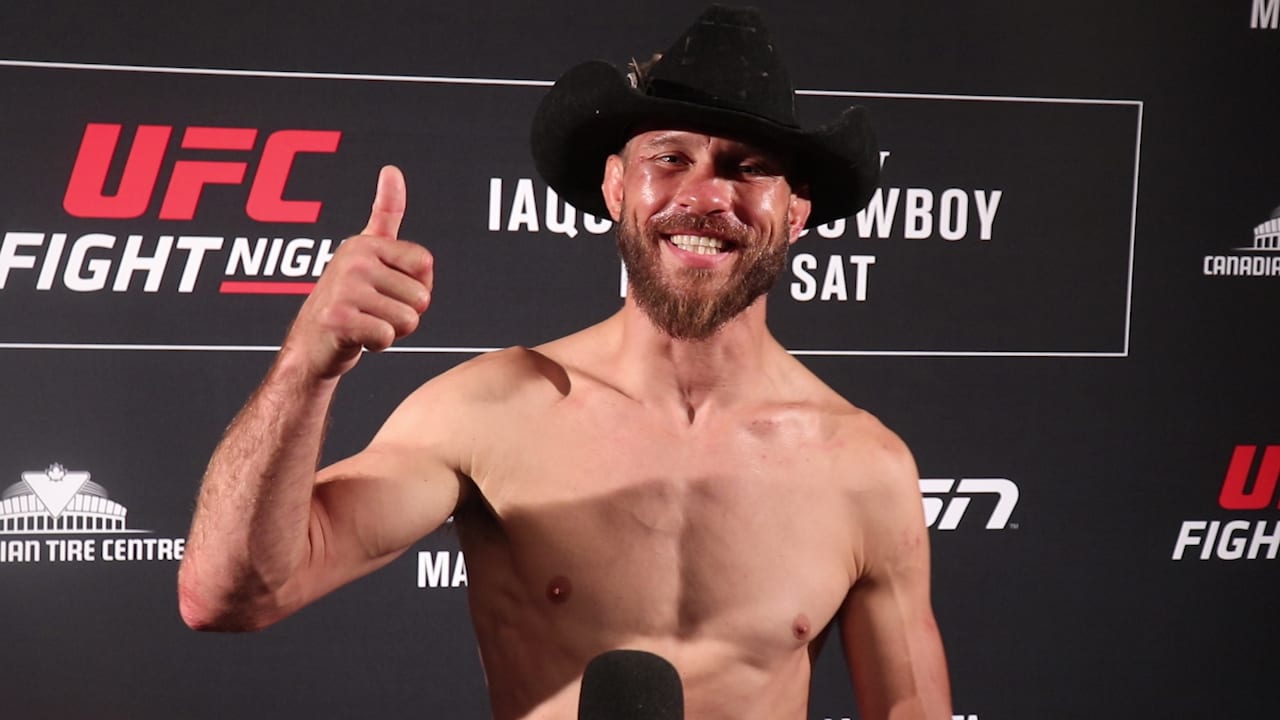 No man has fought more in the UFC than Donald Cerrone but as much as he may not like it, Dana White has suggested that it is time for 'Cowboy' to consider stepping away from the fight game.
Cerrone fought to a draw against Niko Price at the UFC event in Las Vegas Saturday night, a score which came after Price was deducted a point for repeated eye-gouges and now caps a run of five successive fights in which 'Cowboy' hasn't tasted victory.
His defeats during that span — to Tony Ferguson, Justin Gaethje, Conor McGregor and Anthony Pettis — came against world class opposition but UFC president Dana White told the media after the event that it could be time for the 37-year-old Cerrone to hang up his gloves.
"For him tonight, the win for him tonight, he was on his way out in the first 30 seconds of the first round," White said to reporters, including The Mac Life.
"He fought back, he's tough, he's durable. I love 'Cowboy,' and I know this is going to f*cking crush him and break his heart, but it's time to have a conversation with him. I've got to have this conversation and see what he says. I know what he's going to say — I don't want to stop. But we've got to have the conversation."
Cerrone's own post-fight comments, though, don't exactly lend themselves to retirement talk. He welcomed a rematch with Price in a joint interview with Megan Olivi, and also spoke of his determination to correct errors in his game which are producing lacklustre results.
"I just need to figure out something that I'm doing wrong," Cerrone said. "I don't know where it is along the line, but I need to figure out what's causing me to be — let's just rewind it."
Dana White has ushered several fighters into retirement over the years, telling the media that his desire for fighters to remain healthy supersedes the company's ability to make money on their fights. He has also suggested that if a fighter even begins to contemplate stepping away from the sport they should do so. The one possible exception to these rules was Daniel Cormier, who White petitioned to remain active after the former two-division champion announced plans to retire in or around his 40th birthday.
Cormier had two fights after turning 40, losing both to current heavyweight champion Stipe Miocic.
Comments
comments