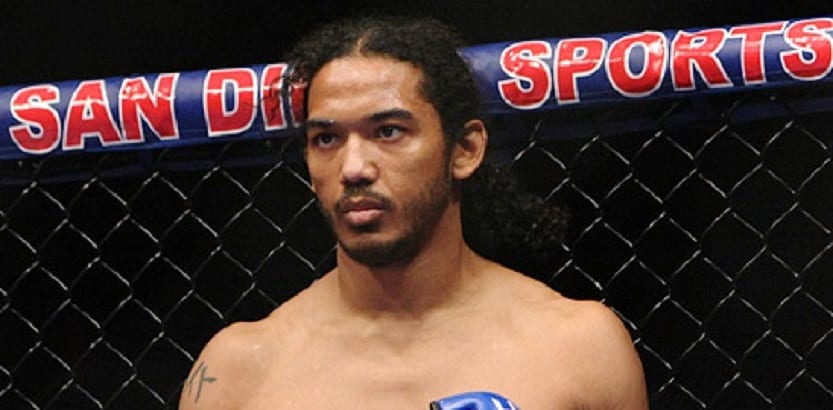 Benson Henderson's latest loss under the Bellator banner has inspired him to re-evaluate his approach to the fight game, according to remarks the former UFC lightweight champion made to assembled media following his defeat to Patricky Freire at Bellator 183 last weekend.
Henderson lost a three round split decision to the Brazilian fighter, the third time that the judges have ruled against him in his four-fight tenure in Bellator.
Speaking to media after the fight, Henderson acknowledged that it is his habit of being in close fights which is leading to his recent woes on the scorecards.
"I think that either way, win or lose, I need to stop having close fights," Henderson said to MMAJunkie. "(People say), 'Oh, it was kind of close, maybe you could have won, you could have lost.' Like, those close fights are killing me.
"It's always nice to win a close fight, win a close split decision, but just being in close decision, close split decision, split decision (all in a row) – those are just too close to have. You can't have those. You have to have a better performance win or lose. You got to be in more decisive battles. It sucks."
Henderson, who won four successive UFC title bouts, was one of the most high profile defectors from the UFC to Bellator but his defeats — two of which were for Bellator titles — have derailed his momentum, at least for now.
At 33-years-old, Henderson certainly has time on his side for another title run and, according to his own words, he possesses the necessary drive too.
"When you get to a point where you're losing, and it doesn't hurt, it doesn't sting, and you're like, 'Oh, I lost another one; oh, well' (then you should retire)," Henderson said.
"This burns my soul. This does not feel good. It is burning inside. You have to learn who to deal with it. Learn how to accept it, take it like a man, and get better from it. In no way, shape or form, am I not highly upset. But I know if I tear a TV off the wall and smash it, it doesn't do anything. It's just all theatrics. I know on Monday I need to get back in the gym and work on getting better, so I don't have close decisions, period."
Comments
comments