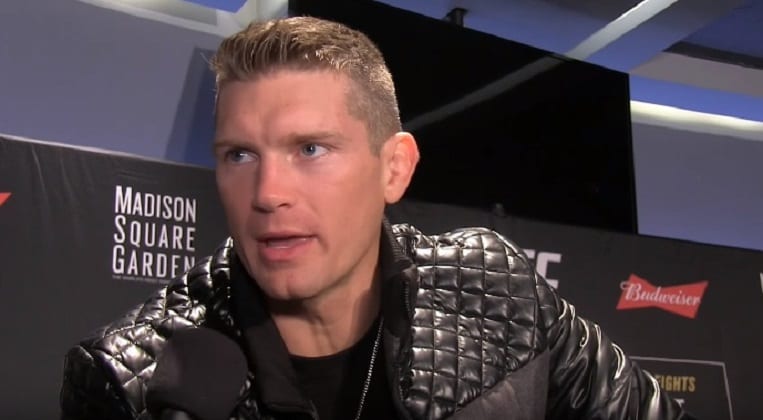 Two-time welterweight title challenger Stephen 'Wonderboy' Thompson is anticipating a keenly-contested fight when Conor McGregor and Dustin Poirier rematch early next year, but he says that the result will be a repeat of the the first meeting of the two fighters six years ago.
McGregor and Poirier first met in the cage in September 2014 at UFC 178 where McGregor won by first-round TKO — and while Thompson says that both fighters have made big leaps in their game since then, it will be McGregor who gets his hand raised.
"Dustin Poirier has improved a lot, but whenever Conor McGregor steps out there, he has this way with people of getting into their heads and making this fight so hyped," Thompson said to Aussie outlet Submission Radio.
"I mean, if you've got to go out there and face Conor McGregor, it's gonna be a hyped fight, but he's got a way with people and a way with words, his demeanour, not just his fighting style. That gets to people. You see it every time. The only person that I really didn't see it get to was Nate Diaz. Of course, that guy just don't care two craps about what you think.
"I think Conor can definitely get it done again this time," Thompson added. "Dustin Poirier has made some improvements, but the thing, is even though we haven't seen Conor McGregor fight in a while, the guy's a lifelong mixed martial artist. The guy's training constantly, always in the gym, always training with people. So, you know he's improved as well. So, at this point, I think Conor McGregor takes it home again."
 Thompson and McGregor were both featured fighters in the first ever UFC card in New York City, UFC 205, four years ago. On that occasions, McGregor defeated Eddie Alvarez to claim his second UFC title. Thompson, meanwhile, fought to a draw against then welterweight champion Tyron Woodley.
Comments
comments