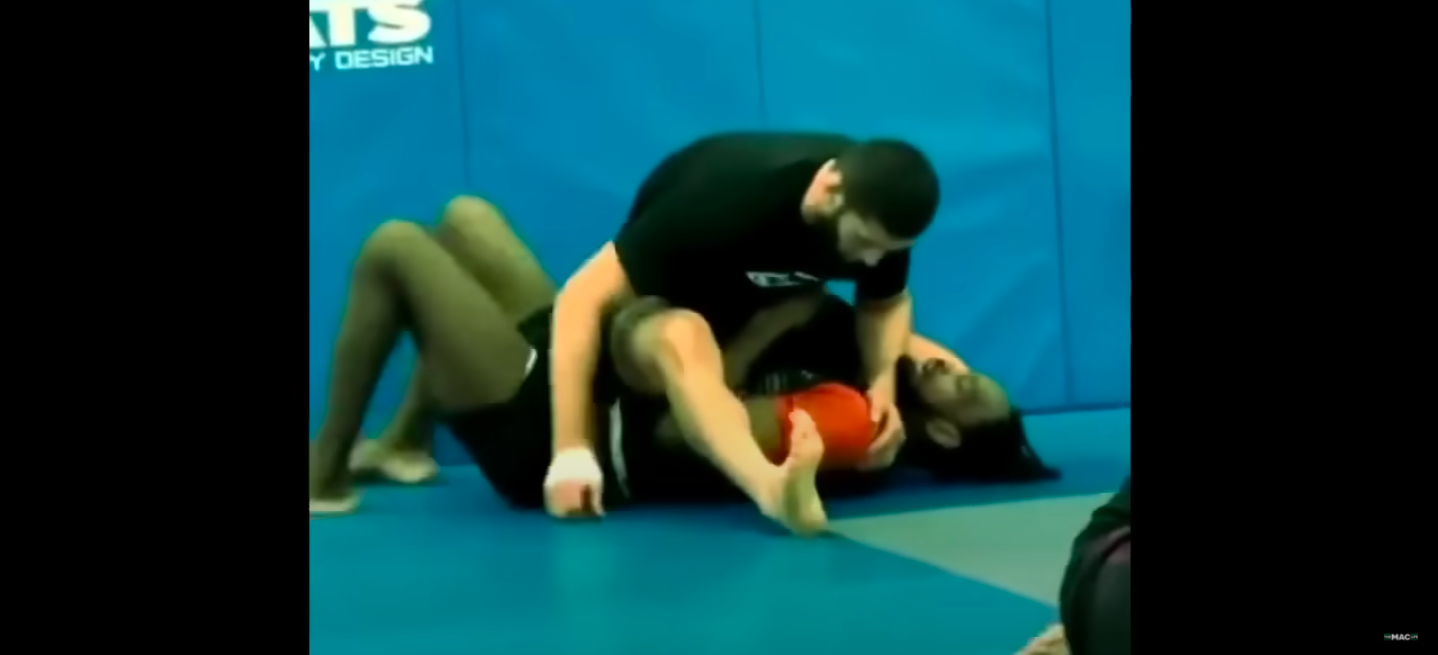 Throughout a fight career which has extended through 36 fights in 13 years, there isn't much that Neil Magny hasn't already seen in the cage or in the training room. But then there is Khamzat Chimaev.
Magny, who faces former Chimaev opponent Gilbert Burns this weekend in Rio de Janeiro, spent some time on the mats with Chimaev in New York recently and as he said to Ariel Helwani on The MMA Hour this week, 'Borz' is a problem for anyone at 170-pounds. Magny had been one of the most vocal welterweights in the past couple of years in calling for a fight with the unbeaten welterweight contender but after one session spent together, he says that he is now fully aware of the Chechen-born Swede's immense skillset.
"We had the opportunity to train in New York and the guy is definitely the real deal," Magny said. "The best way I can explain it is like, I f***** around and found out. Khamzat is definitely the real deal.
"I went in there thinking, 'Oh, here's this sweet little wolf that I can train with in jiu-jitsu,' and then things got real, real fast. There's more hats to the guy, more so realizing, damn, this guy is actually the real deal. He's not a fighter or fight I can take lightly at all. If I'm being honest, had I got that fight early on, I might have set myself up for failure, looking past him a little bit."
Chimaev has developed a reputation as being as intense in training as he is in a professional fight, with even Sean Strickland telling Chimaev's friend Darren Till that he needed to tone it down slightly when they shared a training room in Las Vegas last year.
And as Magny detailed, they went at it hard.
"Initially there wasn't any tense moments at all, it was just an opportunity where it was like, 'I'm here to train, you're here to train,' it was very respectful, going through the motions, not super competitive," Magny said. "But that escalated very quickly. It went from that to a full on grappling match, getting slammed, all this kind of crazy stuff. So yeah, it definitely escalated quickly there.
"There's a video out there so I can't even deny it, he definitely got the best of me that training session," Magny added. "Like I said, I f*cked around and found out, and I definitely found out the hard way. 'Oh yeah, sweet little wolf, here we go, we're just playing around,' and that wolf definitely bit, and I was like, 'Oh crap, I was not expecting that.'"
Comments
comments