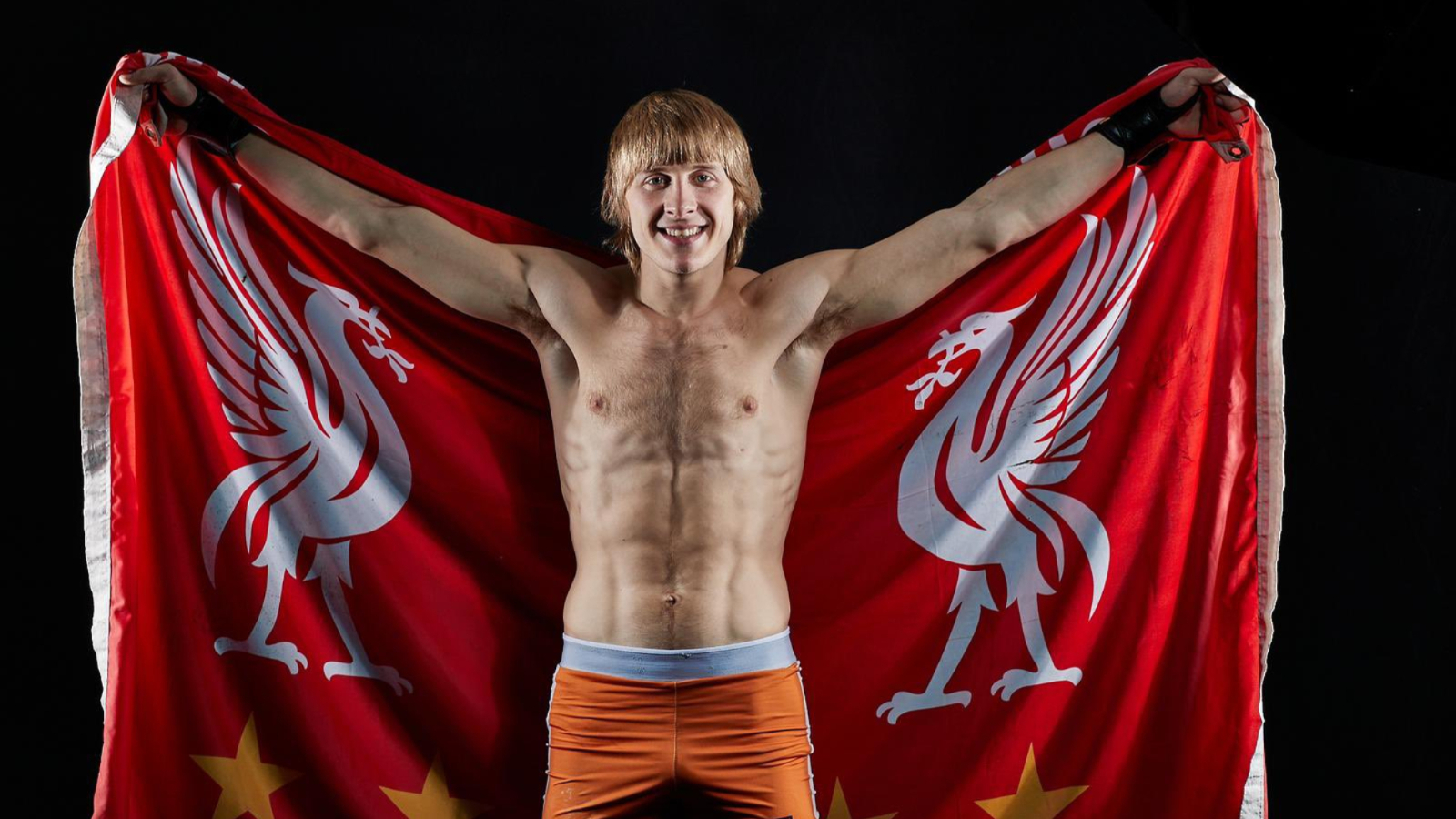 It's fairly well known that Paddy Pimblett endures a sizeable weight cut to make the lightweight limit ahead of UFC fights — but the Liverpool man says that he has got the process down to a fine art.
A glance at Pimblett's social media will likely show you quite how enthusiastic the former Cage Warriors champion is about food, as he often packs on the pounds in between fights camps by consuming as much as 8,000 or so calories per day. But when it comes time to get on a UFC scales, Pimblett says that he has proven over the years that he is more than capable of slimming down when the opportunity requires it.
"There's no rocket science to it," Pimblett said on his YouTube Channel, via MMA Fighting. "It's not hard. Get yourself in a calorie deficit. Why do you think I get so fat? Because I've got to go from eating 1,500 to 2,000 calories a day to eating 8,000 a day. That's why the weight piles on and that's why it comes off so easy."
Pimblett is due to take on Jared Gordon at UFC 282 on December 10 and maintains that he will no issues stepping on the scales at his contracted weight which cannot exceed 156-pounds, despite an unpleasant weight cut ahead of his recent fight with Jordan Leavitt in the UK which, he says, came about due to him not having the usual amount of time to prepare.
"Last camp was one of the worst camps of my life," Pimblett said. "The day I got back from America, I had, like, seven weeks to make weight. The UFC just announced that date and I was like, I'm going to have to fight on it, aren't I? It's in the O2. I had seven weeks to lose, like, 20 kilos [44-pounds], and I did it.
"Where I'm at now, I've got, like, nine kilos [20-pounds] to lose. I've done more than that overnight. I've done 8.4 kilos overnight before, I can do nine kilos in four weeks."
But Pimblett says that any effort he expends in his weight cut will be paid back in the cage when he picks up what would be his fourth victory in the UFC cage.
"I promise you now," he declared. "Jared Gordon's getting finished in the first. Watch."
Comments
comments