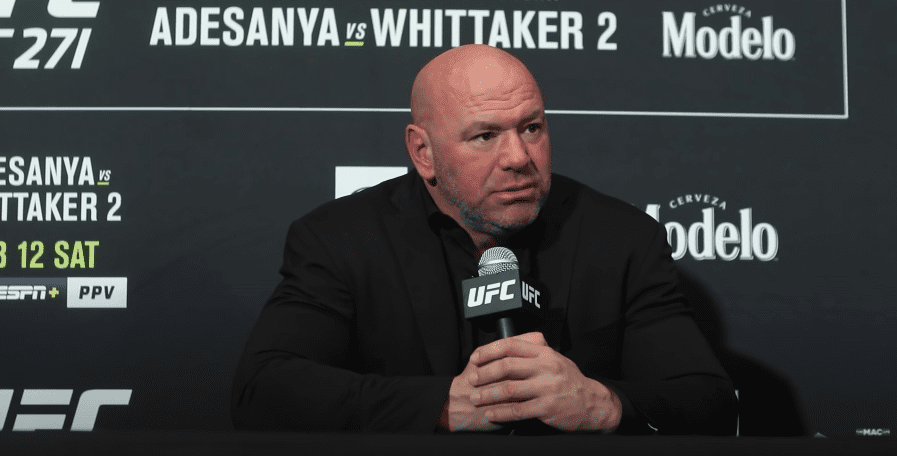 Dana White refused to elaborate on the reasoning for Joe Rogan missing Saturday night's UFC 271 broadcast from Houston, Texas when speaking to the media at the post-fight press conference.
Rogan has been the subject of intense media scrutiny in recent weeks owing a backlash against supposed Covid-19 misinformation being broadcast on his $100 million Spotify podcast, as well as a compilation video released online showing Rogan using racially insensitive language on several occasions, most of which dated back several years.
The speculation reached something of a fever pitch when it was reported last week that Rogan, who had previously been announced as being part of the commentary team for UFC 271, was to skip the event. Initial reports indicated that there had been a so-called "scheduling conflict" but White rubbished these rumours post-fight.
"There's no conflict of schedule," White said. "Joe Rogan didn't work tonight. Joe Rogan could've worked tonight.
"Yeah, I don't know what Joe Rogan had to do, you guys will have to ask Joe Rogan, but there was no 'Joe couldn't work' or anything like that. I know that came out. It's total bullshit."
As for Rogan's return to the broadcast desk, White was tight-lipped.
"Whenever he's gonna work again, he'll be working."
Comments
comments