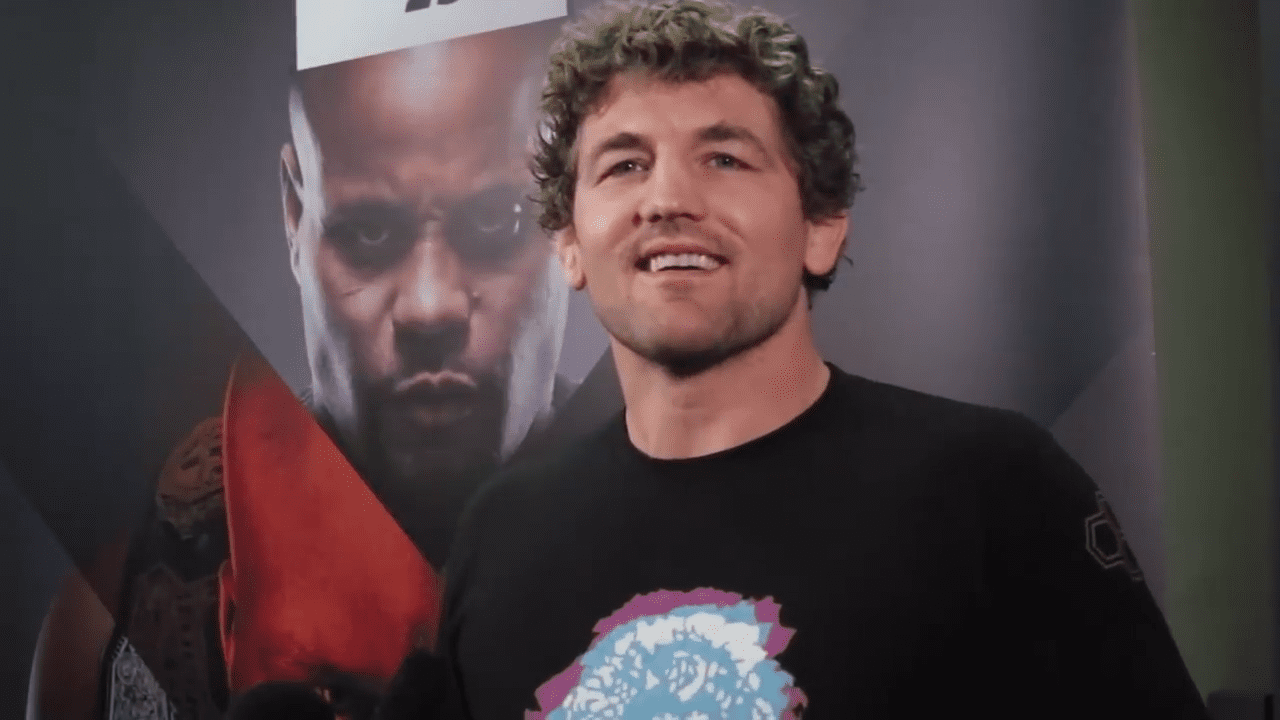 Ben Askren's UFC debut had the result that the all-star wrestler has predicted, but the manner in which he got there most certainly wasn't foreseen.
Askren took about as much damage as he has in his entire career in his brief bout against former champ Lawler last weekend, after being dumped on his neck/shoulders by a Lawler slam which was swiftly followed up with a barrage of punches on the ground. Soon though, the tables turned and Askren found himself in the bulldog choke position with referee Herb Dean calling the bout seconds later.
One problem: Lawler didn't appear to be 'out'. He protested the decision (before offering a very conciliatory handshake to the ref) and, class act that he is, accepted the call.
It sparked a debate online as to whether the fight should have continued. UFC President Dana White appeared insistent that there should be a rematch. And Askren? Well, he doesn't see what the fuss is about.
"Obviously the contest didn't go the way I wanted to, although the outcome was great," Askren said to a podcast via MMA News.
"Controversy creates cash obviously. To me there was no controversy. I got beat up for a little bit, got put in a really bad position, I came out of it and I was able to finish him."
Askren also said that even had the stoppage been a premature one, the writing was on the wall as to how this particular fight was going to reach its conclusion.
"So, number one, I do think he passed out for a little bit. Number two, there was just no escape. There was 1:40 left, he was not getting out of that hold in no way, shape or form. It was sunk deep, it was sunk tight and there was just literally nowhere for him to go."
Comments
comments