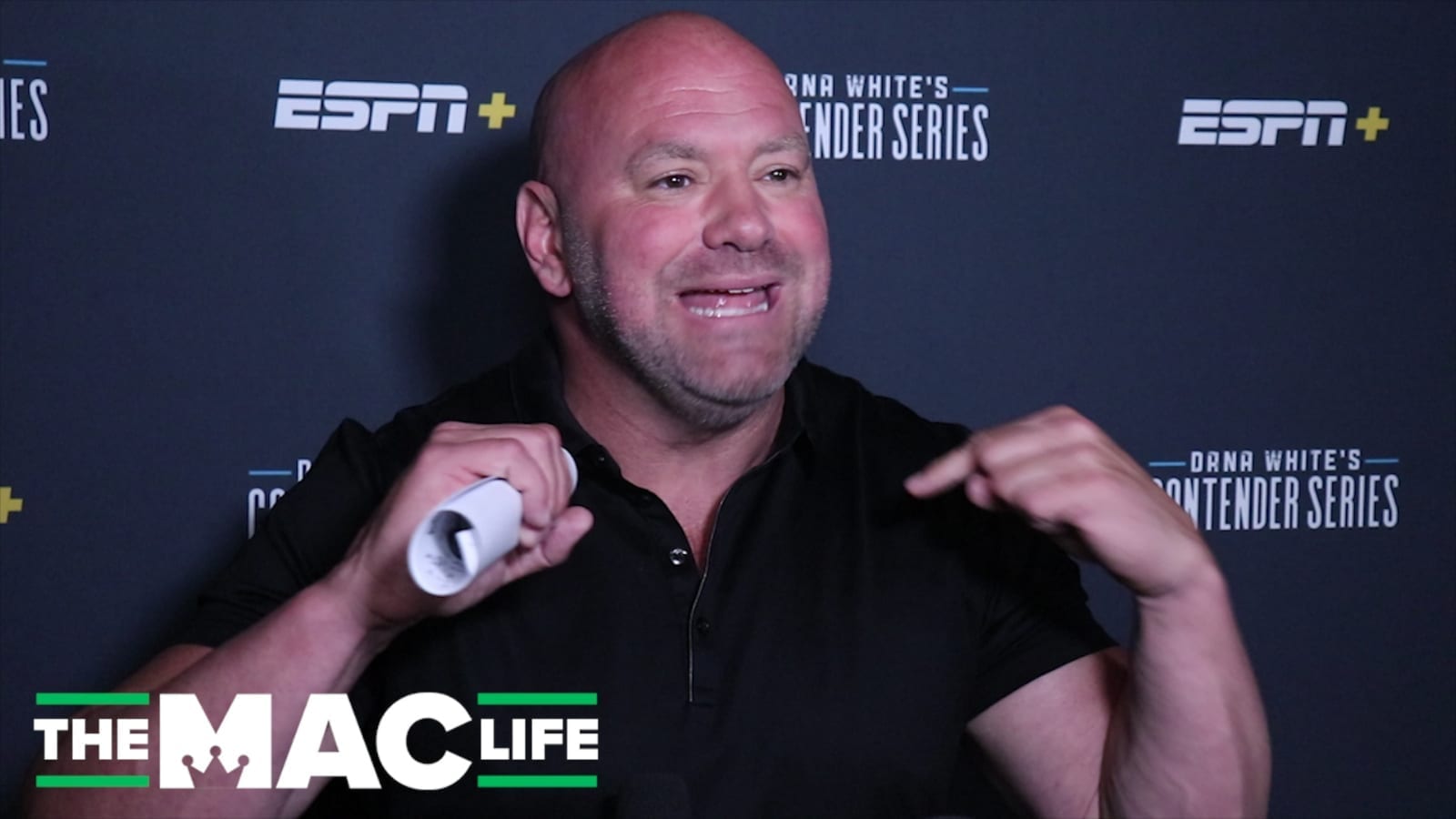 Around 24 hours after both Conor McGregor and Frankie Edgar appeared to verbally agree to fight each other, UFC president Dana White has spoken out to quieten the speculation.
Both fighters interacted on Twitter yesterday, with McGregor wishing Edgar a happy 38th birthday in response to a tweet from the UFC doing the same, adding that he will see him "in December". 'The Answer' responded, saying that he has already agreed to fight McGregor and now it was on the Dubliner and White to arrange the deal.
Happy birthday Frankie, see you in December.

— Conor McGregor (@TheNotoriousMMA) October 16, 2019
There you go White, make the bout. Give my purse to charity.
First responders.
One for All! @ProperWhiskey

— Conor McGregor (@TheNotoriousMMA) October 16, 2019
McGregor responded positively, telling White to donate his purse to a First Responders charity, but it seems as if this request may well be falling deaf ears as, speaking with NESN ahead of the UFC's return to Boston this weekend, White said that he has no interest in making that particular fight.
"It is on me," White said. "Frankie Edgar is two weight classes below Conor McGregor, and we have other plans for Frankie right now.
"That's not the fight to make. That guy is in line for another title run, so for him to jump out of his weight class and go up two weight classes to fight Conor makes absolutely no sense when he could possibly be in line for another title shot.
"For Conor, we've got Cowboy (Donald Cerrone), we've got (Justin) Gaethje . There are guys out there that Conor could fight. We'll see what happens with Nate Diaz and Masivdal next month, and the list goes on and on. Either one. I would take Cowboy, I would take Gaethje. We've got to see what happens with Tony (Ferguson) and Khabib, we're trying to make that fight right now, hopefully in March."
Comments
comments