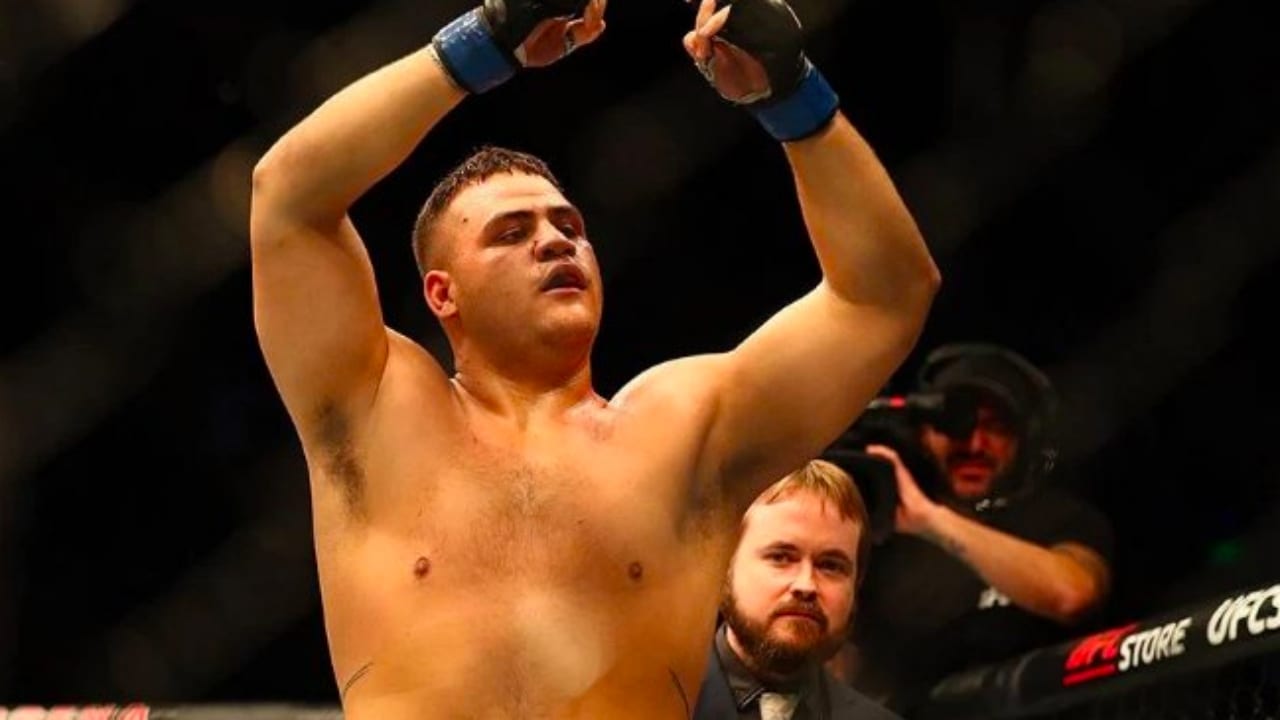 Tai Tuivasa isn't the type of man who lets a grudge go easily.
So even in spite of the fact old rival Justin Willis lost his last fight in a one sided drubbing to Curtis Blaydes, Tuivasa wants everyone to know he's still game to fight the American. Hell, if he has to, he'll do it outside the cage.
Speaking on Submission Radio this week, Tuivasa went off on Willis' performance, claiming for a man who talked so much trash prior to fight night, his abilities were beyond sub-par.
"He is the definition of a fucking idiot, the definition of fuckwit, the definition of – I can't even speak when I think about him," Tuivasa said. "Like how do you talk … I actually just was watching some of his stuff he was saying before the fight. Oh my god. At least come with — at least throw a punch. Like, fuck me, that's embarrassing. If I was his coach I would have walked off."
"I'm gonna fight him regardless. If I see him, I'm slapping the fucking shit out of him. It's on. Like, he disrespected my culture, he disrespected me," Tuivasa continued. "So, where I'm from that's not really that cool. And if it is, at least back it up. Don't come like that and then get your ass handed to you. He got raped. I was gonna ring the police. I thought they were naked for a minute there. Like, have you see him the photo where they blur him out?
"That's fucking hilarious. Man, like I said, he's doing his thing, I'm doing my thing, I'm gonna catch up with him whenever I catch up with him. At the end of the day, he's killing his own career, I think, talking shit and then coming out being shit. So that's really up to him. My advice to Justin is, enjoy the last couple of months in the UFC, because after this it's gonna be done for you."
It's not that Tuivasa doesn't appreciate trash talk, or even that he doesn't enjoy it, it's just that the man from West Sydney believes if you come with the action verbally, you have to do so physically.
"But really, man, everyone can talk. I like to talk. I talk, but I just think I back it up. And if don't back it up, I think I've got a lot of people around me that probably wouldn't be too happy with me," Tuivasa said.
"But with him on the other hand, I think I saw his little midget hype man walking out with him just fucking cheering him on like a cheerleader, and then I couldn't hear nothing during the fight. So man, him and his little team, they're all just fucking… I don't know what the fuck he's doing. He puts something in his mouth when he talks. He just needs to be slapped. I'm gonna pull his pants down and play with his bum and that's it."
–
Comments
comments