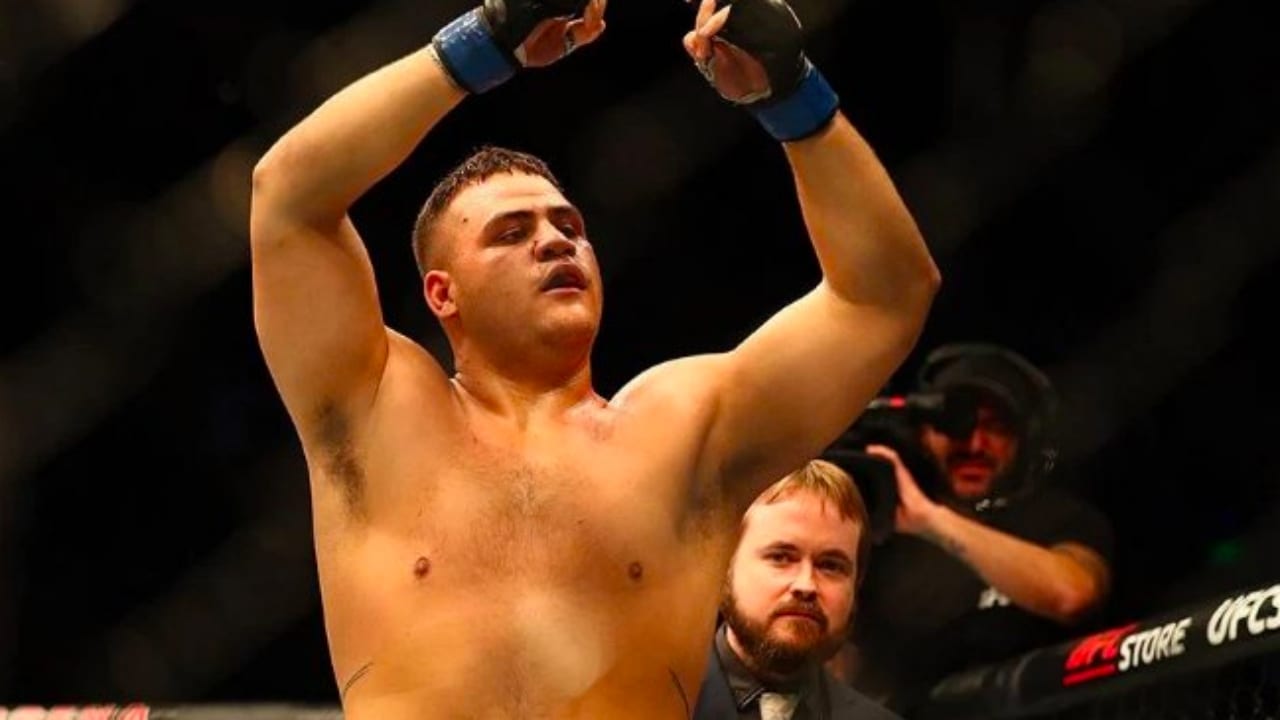 If you've not been checking out Tai Tuivasa's social media recently, you'll have missed the continuous back and forth between the UFC heavyweight and recently released Justin Willis over Instagram of late.
While the contest itself might be a hard one to put together now that Willis is no longer signed with the MMA promotion — even if Willis himself continues to deny it — it's clear that Tuivasa still harbors a grudge against the fellow big man, and it's one he still wants to settle.
"Man, he's a disrespectful piece of shit," Tuivasa said, speaking to Submission Radio. "He put a Samoan song on in the background [of a post] and thought that I wasn't gonna notice. Like, he's just… it's all good. Like I said, I've been DM'ing him for a year and he hasn't seen one. Not one. And I'm doing my talking, trying to do it in private with him, and he just wants to be a fucking big noter, but he's a dog, an informant. Justin Willis, he's just showing how low he is. He doesn't have a job, and now he's gonna try to suck on a man's other hole so he can get back in. Suck it from the back, mate. You know what I mean? Like, seriously, what a man, what a man."
According to Tuivasa, he's repeatedly tried to set up a meet between himself and Willis to sort their differences out through a fight with their own money on the line. Unfortunately, the West Sydney native says, Willis isn't biting.
"I've been DM'ing him for a whole year now and he won't look at it. He don't even look at it. Doesn't even give me the 'seen'. You know what I mean," Tuivasa said. "I'll show it soon enough, because he's just a show pony. I've been saying let's meet up. What do you mean? Let's be men and we'll go do this. Meet up and bring a bag as well. I'll bring a bag. We'll both get paid. Whatever."
And if the fight doesn't happen outside of the Octagon? Well then Tuivasa wants to disregard his rival as just looking for attention or find enough notoriety to get signed again.
"Work your fucking big titties back in and flash whoever you gotta flash, but don't flash me," Tuivasa said. "I've already seen 'em. I've been calling you out for a year, you Muppet. He's pretty much the laughing stock of Australia now. Like, he's not even worth putting back in there. Like, cunts just want to watch him get flogged and then they're gonna forget about him."
–
Comments
comments