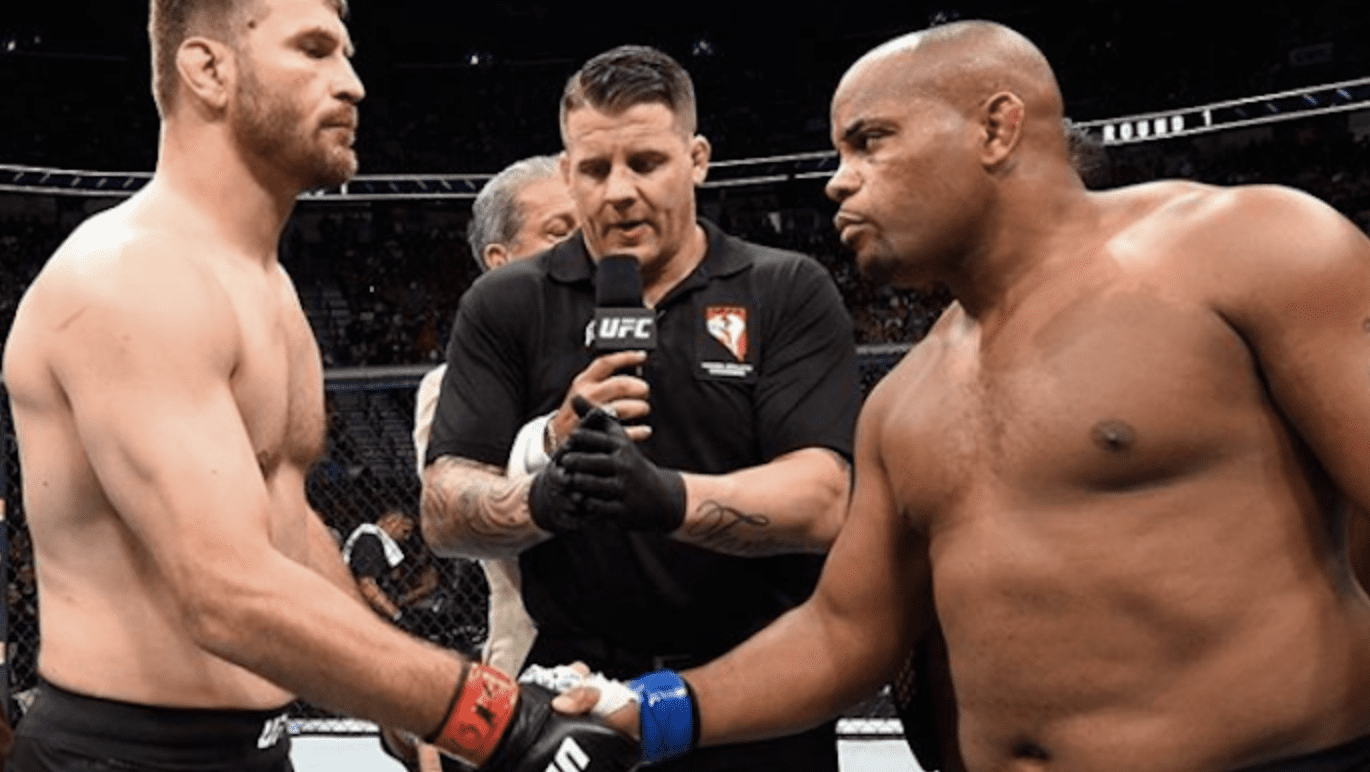 It's on.
Stipe Miocic and Daniel Cormier are set to complete their trilogy — likely mixed martial art's highest level at heavyweight — on August 15 at UFC 252. It will take place in the United States, but as has become the norm with life in the coronavirus pandemic, the location is as yet unannounced.
Miocic and Cormier first met in July of 2018, where Cormier knocked Miocic out cold in the first round to become a two-weight world champion and to cement a legacy outside of his famous rivalry with Jon Jones. Miocic returned the favour in August of last year, stopping Cormier in the fourth round of their rematch.
While the pair had something of an affable relationship in their first contest, by fight number two things had soured between the duo, and now their third fight has a genuine distaste for each other, with Cormier and Miocic regularly taking shots at each other through the media.
Whichever man walks out of UFC 252 has a genuine claim at being the best heavyweight in MMA history.
Comments
comments