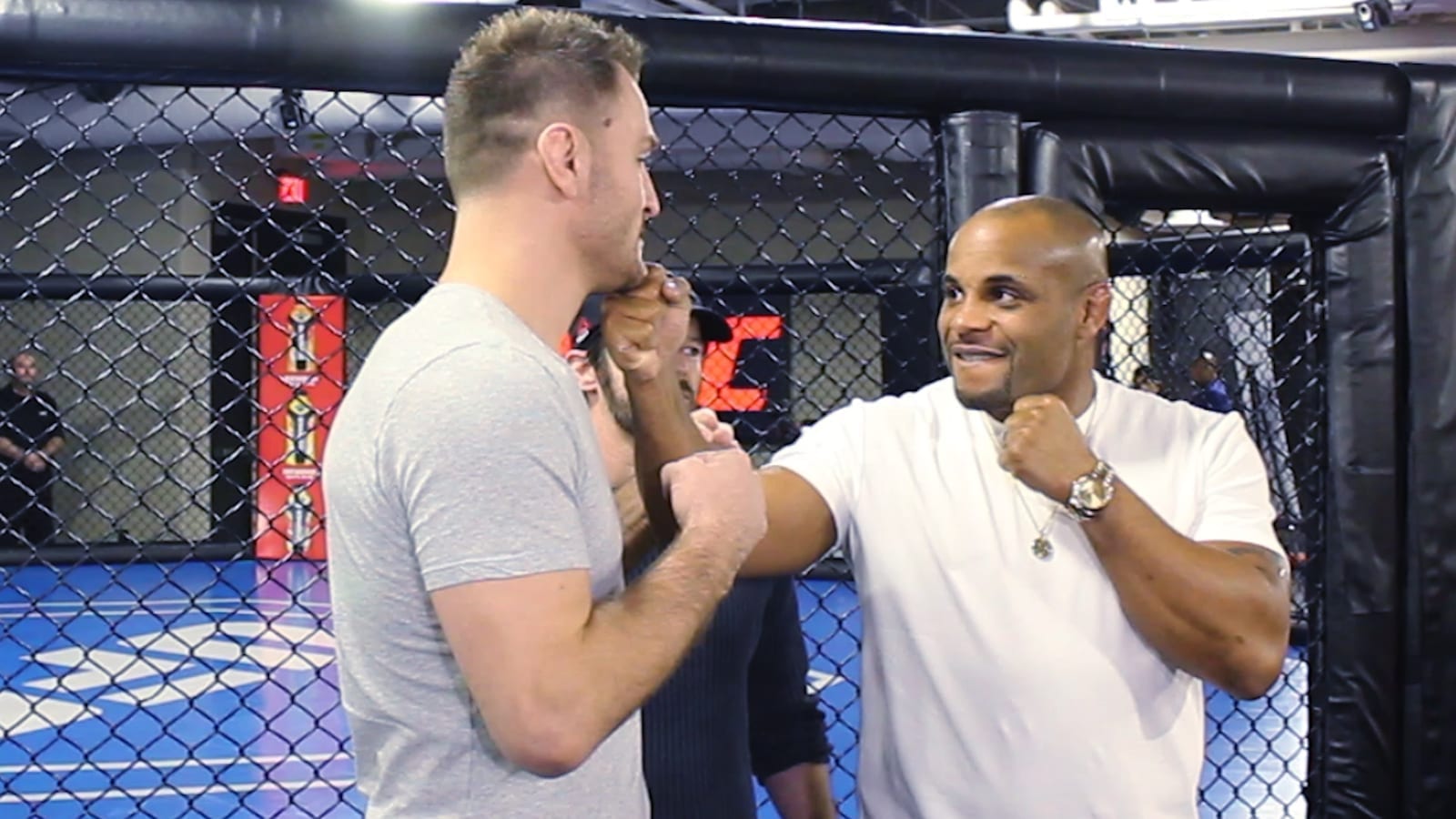 Stipe Miocic looks as if he's nearing a return from an eye injury and is gearing up for a trilogy fight with Daniel Cormier later this year.
The two men are currently one apiece over each other, with Miocic most recently capturing the world title from Cormier last August. Since then, UFC president Dana White has made it clear a third bout would be his preferred next move — something welcomed by Cormier who claims it'll be his last contest inside the Octagon.
While Cormier and the UFC have been waiting for Miocic to feel fully recovered, it seems the world champion feels as if he's nearly ready to get back into things.
"Eye is really good actually," Miocic said, speaking to TMZ. "It's healed up, it's getting better every day and getting back to training slowly."
While a date is yet to be confirmed, it's most likely a bout that will take place towards the end of the third quarter. Indeed, Cormier himself took to his social media with a post that seemed to insinuate discussions are underway.
Thank you @stipemiocic ! 😍

— Daniel Cormier (@dc_mma) March 10, 2020
"It's looking like summer," Miocic said. "I think a lot of these fight (dates) are booked up, so probably about summertime. Yeah, (the Cormier trilogy is) what the UFC wants. I'm not the matchmaker. If I was the matchmaker, I wouldn't be fighting."
As far as a prediction? Miocic is keeping things simple.
"It sucks for him," Miocic said. "He's going to lose again."
Comments
comments