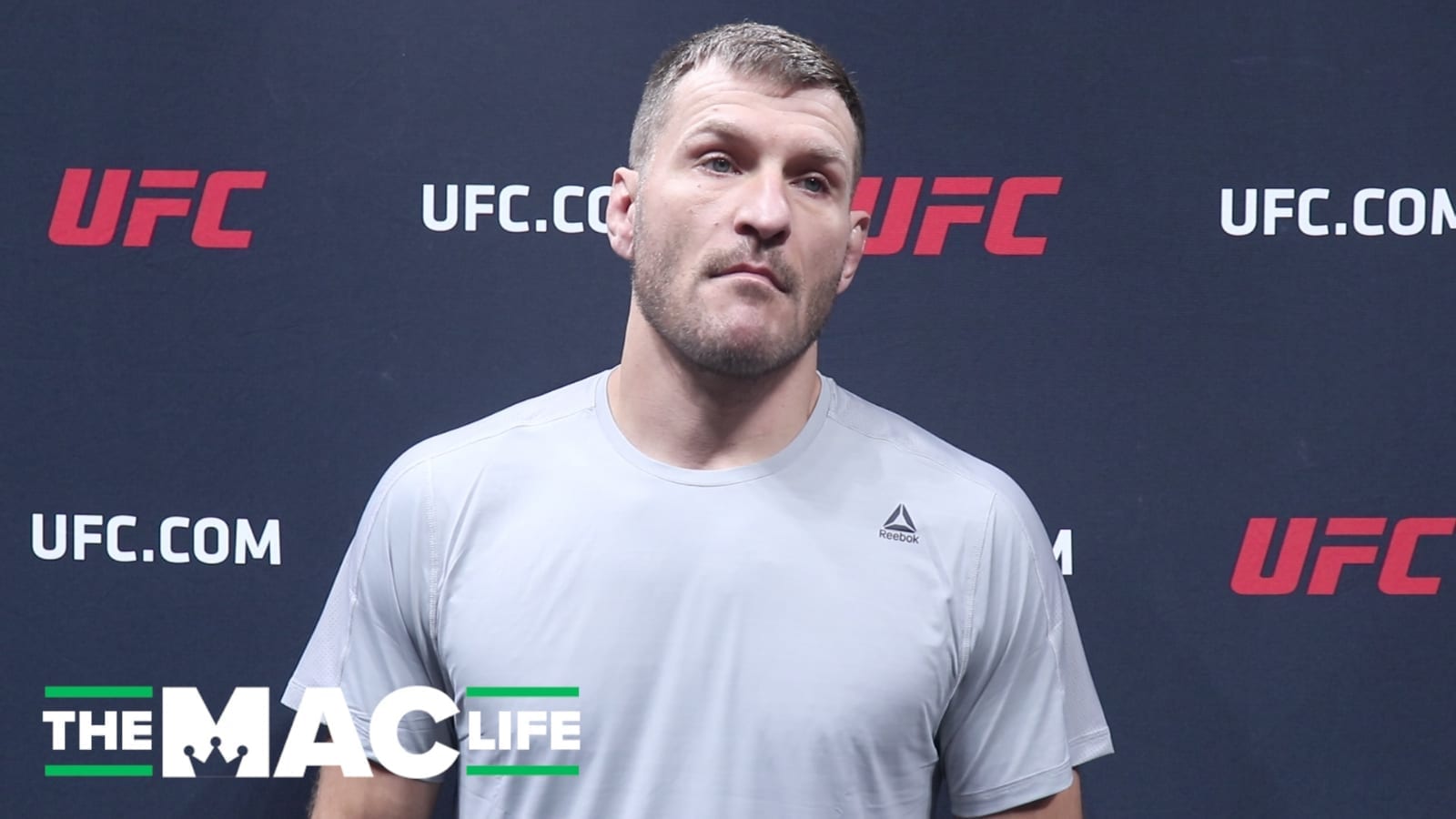 Stipe Miocic is open to fighting Daniel Cormier for the third time. Or Francis Ngannou for a second time. Or anyone, really.
The UFC heavyweight champion has spent a while on the sidelines after an eye injury ruled him out of competition, and is now slowly but surely nearing a return to fighting.
"[My eye is] better. A lot better," Miocic said, speaking at the Greater Cleveland Sports Awards (as transcribed by The Body Lock). "It's healed up. Taking my time with it because I'm 37. I don't want to injure it again. I want to be able to see out of both eyes when I'm older. That's all I really care about right now. I love fighting but my health's more important."
In terms of opponents, UFC president Dana White has made it clear he'd like to see a trilogy fight between Miocic and Cormier after the pair have gone one a piece over the past two years. While Miocic hasn't had a conversation with White in terms of a return just yet, he's not fazed by any names he's linked with, be it Cormier or old foe Ngannou.
"I just got cleared so I'm taking my time getting back to the swing of things, but we'll figure it out, see what happens. [Cormier] is what [White] says. He says a lot of things that are not true. It could be. Who knows? Whoever they want me to fight, honestly. I don't really care. I'll put on a clinic on Ngannou again."
Comments
comments