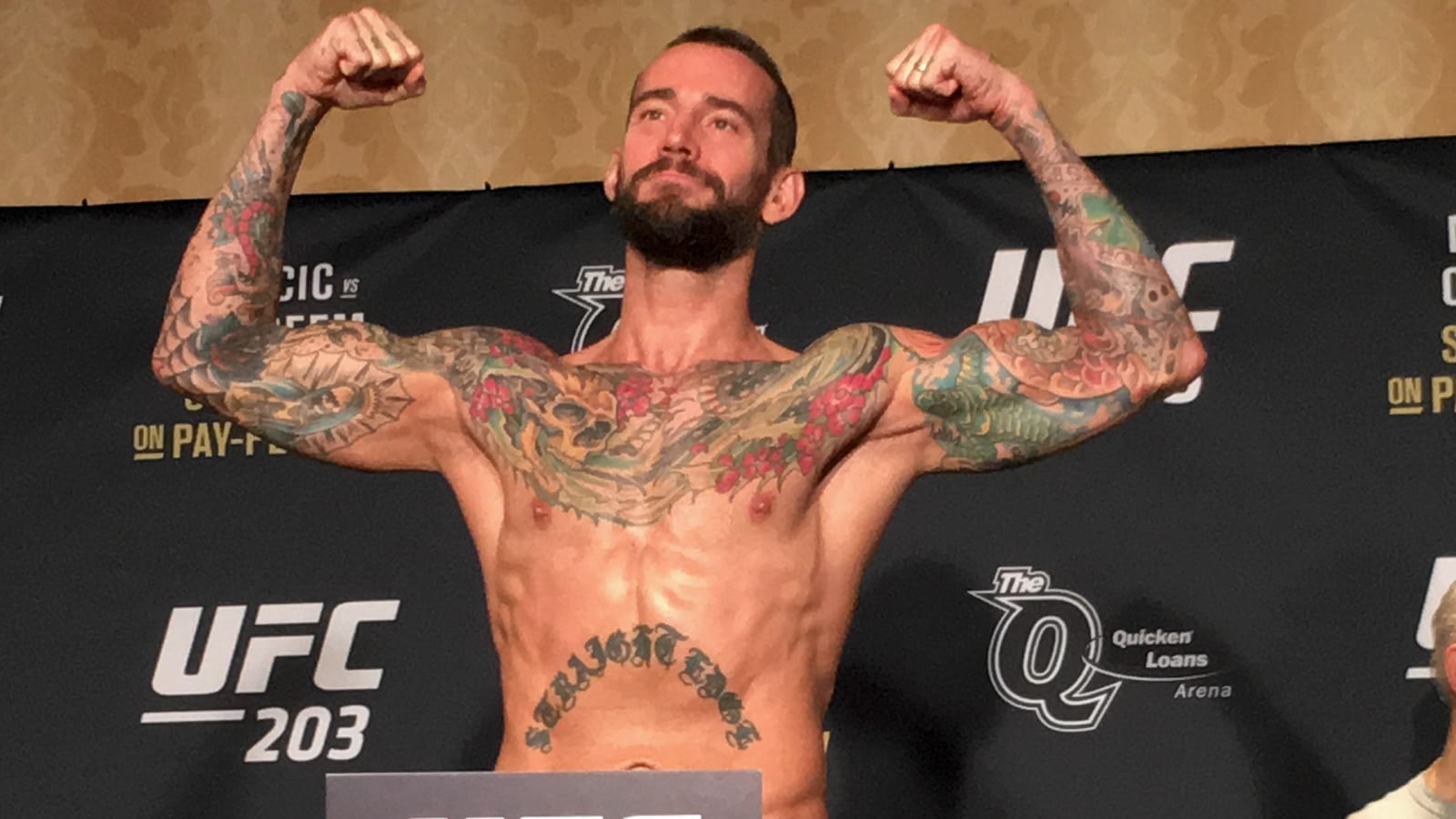 Two fights into his mixed martial arts career, and CM Punk has compiled two losses from two bouts.
The professional wrestler turned mixed martial artists hasn't enjoyed near the same level of superstardom in MMA as he did in the WWE's ring but Punk, whose real name is Phil Brooks, isn't letting those two L's deter him from his goal — even if it lies outside of the UFC.
"I still have to pee in cups," he said to MMAFighting, referring to the rigorous drug-testing program each UFC athlete is required to adhere to.
"[Dana White] could also call me tomorrow and be like, 'Hey you're cut.'"
Punk, who recently turned 40, acknowledges that his time as a professional athlete cannot last forever and, with that perhaps in mind, he has signed up to fledging promotion Cage Fury Fighting Championship where he will join the commentary team.
"I'm gonna try to get out there as early as I can, so I can talk to as many people as I can," CM Punk said of his new gig with admirable enthusiasm.
"I want to talk to fighters, their corners, their trainers, their managers, if they have them. Wives, girlfriends, fiancés, moms, dads — whatever. I really want to talk to the fighters and get to know them, so I'm not just talking about, Here's another woman or another man punching each other. Of course, they want to be in the UFC. There's stories behind the stories and I kind of want to get to it.
"If you look at it on the level of the UFC, you're always getting Countdown shows and more often than not, it's frequently the same guy," he added. "I'll use Anthony Pettis as an example, because he's a good friend and he's a good teammate of mine, so nobody can say that I'm trying to trash talk Anthony Pettis. But there's only so many Countdown shows you can do about Anthony Pettis. You know everything about the guy already.
"I think one part of my job will be to try to deliver that Countdown feel, when just speaking about this fighter. I may have 15 minutes to talk about him, I may have 30 seconds to talk about him, depending on how short or long the fight goes. But I think my motivation is to try and get across that these are human beings. We can argue whether it's a sport or a business and I can give their perspective. I can talk for them."
Comments
comments