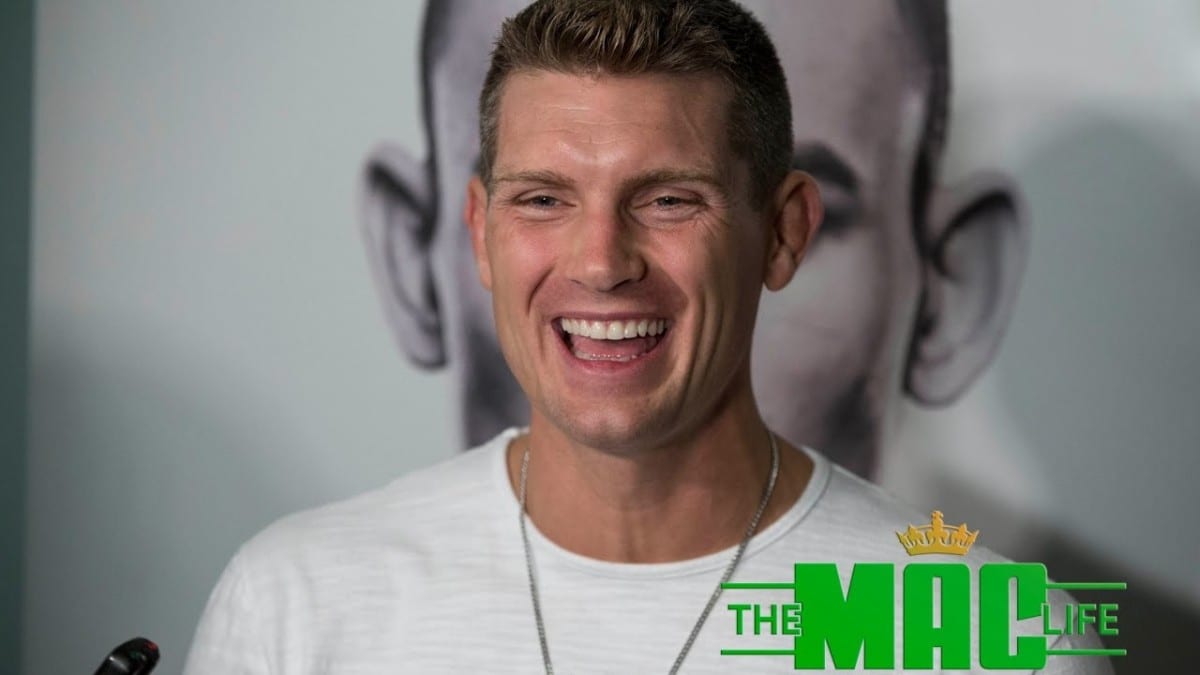 If you are to listen to an interview with UFC middleweight Darren Till he seems to imply that his path to the UFC's welterweight title is inevitable. His opponent in the UFC Liverpool main event next month, Stephen Thompson, says he is preparing for the bout as if the gold belt already rests around the Englishman's waist.
Thompson will be hoping to use the high profile match-up to create a path to a third title shot at 170-pounds after two unsuccessful attempts to seize the title from current champion Tyron Woodley, who is currently on the shelf as he recovers from injury. Till, meanwhile, undefeated in his professional career would make a significant statement if he follows up his first round knockout of Donald Cerrone last October with a victory against the division's current number one contender.
Thompson, though, remains unconvinced that Till has what it takes to rise to the top of the UFC's welterweight frame.
"I was surprised [the UFC offered me the fight]," Till said in an interview with Express Sport.
"I just beat the No. 4 ranked guy and they wanted me to go back and fight the No. 7 ranked guy. No offence to Darren, but to be honest with you, when I was first approached about Darren, I wasn't really too sure Darren Till was until after he fought Cerrone."
The pairing of Till and Thompson, two of the division's most potent strikers, is a mouthwatering one for fight fans, particularly for the first UFC event in Liverpool. However, Thompson and his father Ray, who also serves as his trainer and manager, appeared unconvinced that facing Till was the correct career move for him.
"Did I feel like there were some higher ranked guys more deserving? Yes," Till continued. "But when I was first approached to fight to fight Darren Till, I wasn't really sure. I was injured and wasn't really sure how long I was going to be out.
"I also wanted to see where the welterweight division was going. Who was going to be fighting Tyron Woodley next. There was a rumour of an interim title. Was I going to be at the top of the list? I wanted to wait to see where that was going. Obviously, I'm not fighting for the interim title. But my thumbs are feeling good and I wanted to stay busy. And what better guy to fight than this up-and-coming guy from Liverpool, Darren Till."
And when it comes to the UFC, a main event is serious business. Thompson says he intends to make the most of the opportunity to underline his title credentials.
"I'm training as if Darren Till has the title has the title right now. I'm not taking this guy lightly whatsoever."
Comments
comments