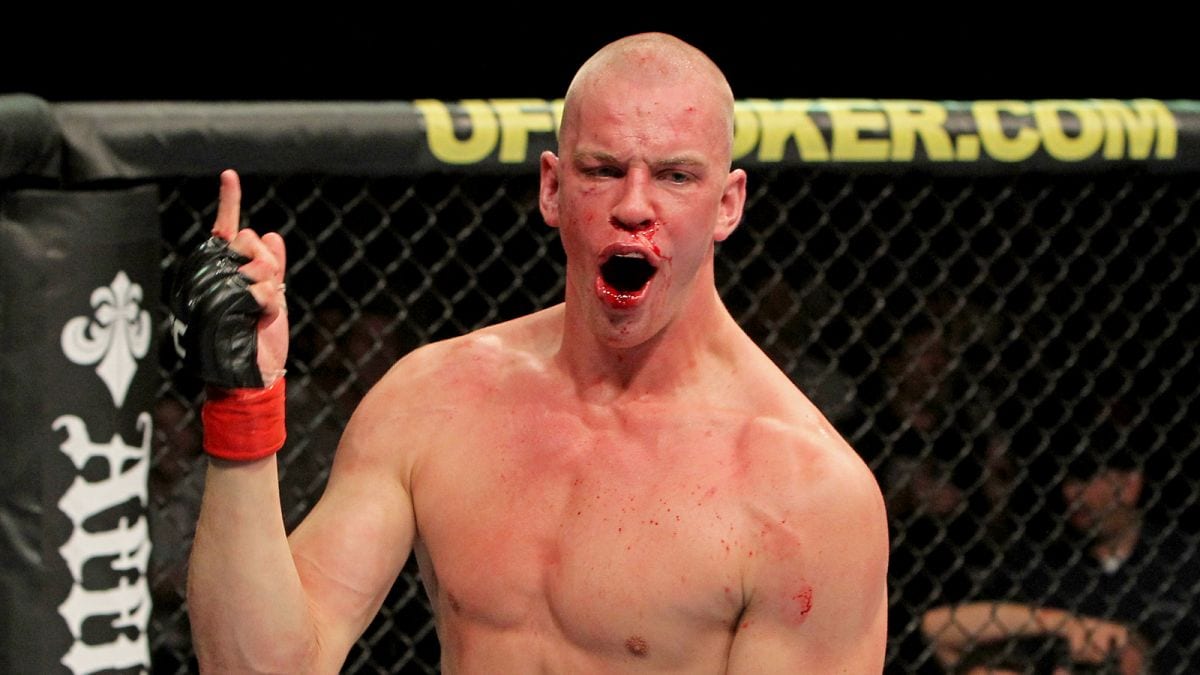 'The Skyscraper' Stefan Struve was recently announced as the headliner of the UFC's return to Rotterdam in The Netherlands in September. The 7 foot tall behemoth is slated to face Alexander Volkov in the featured bout inside the Ahoy Arena and once he bags a win in that contest, the Dutchman says he has ideals on Stipe Miocic's UFC heavyweight title.
Struve is arguably in the best form of his career at the moment. The 29-year-old goes into the Rotterdam main event on the back of wins against Daniel Omielanczuk and a 20-second starching of Antonio 'Bigfoot' Silva, also in Rotterdam, in May of last year. Prior to that he fell to a decision loss to Jared Rosholt and won a unanimous decision over former PRIDE champion Antonio Rodrigo Nogueira — but even with his recent successes, it is Struve's 2012 victory over current title holder Miocic which leads Struve to suggesting that he might be the American fighter's 'kryptonite'.
Miocic has looked to be in tremendous form since winning the UFC title from Fabricio Werdum last May. His win earlier this month against Junior Dos Santos was his fifth straight in a heavyweight division in which it is notoriously difficult to put a sequence of victories together and with an earlier career loss to Dos Santos now well and truly avenged, the only defeat on Miocic's record which stands out is his September 2012 TKO loss at the hands of Struve.
However, Struve is under no false impressions that the fighter he faced five years ago is the same as the fighter who currently holds the UFC title.
I think he's improved a lot," Struve said in Stockholm in a fan Q&A. "I think he realizes now what he can do in there."
"I think you've got to weather the storm (with Miocic)," Struve said. "When I really get comfortable and find my range, then I feel like I'll get the upper hand if we fight again. … I feel that if I keep him on the outside and just do my thing, then I think I'm his kryptonite."
Of course, all of this speculation would be for naught if Struve doesn't get past Alexander Volkov next September but if he does that would make four wins from his past five in the heavyweight division, as well as holding a win over the current titleholder. There aren't too many fighters who can boast something similar at the moment.
Comments
comments