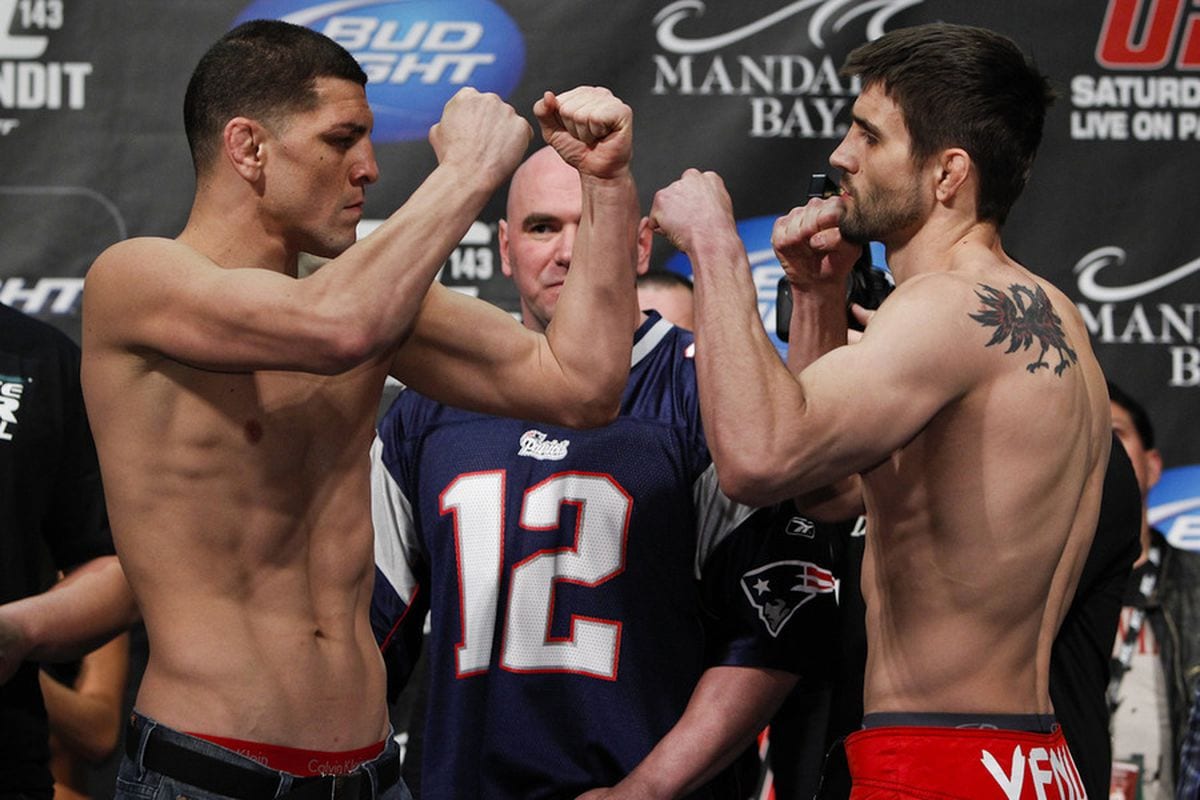 After something of a media frenzy a few weeks back when it was announced by his manager that Nick Diaz was preparing for a return to the UFC cage early next year, little has been heard from the former Strikeforce welterweight champion.
However, one man with whom Diaz has already tangled with in the UFC, Carlos Condit, says that he is more than open to a sequel of their February 2012 clash, provided that the 'stars align'.
"Yeah, obviously that's been a thing and that's a point of interest," Condit told MMA Junkie when asked about the potential of a second bout, some eight years or more after Condit won the first by a five-round judges' decision.
'I know people want to see that fight. I know a lot of people want to see that fight. I want to see that fight. I think Nick wants that fight. I don't know if it's the next one or what he's trying to do. But if the stars align, that fight should happen."
View this post on Instagram
Condit was speaking to the media on 'Fight Island' ahead of this coming Saturday's fight with Court McGee, in which Condit will look to end a run of five defeats on the bounce dating back to February 2016. In fact, it is now more than five years since Condit has claimed a win in the Octagon, with the last one being a doctor stoppage TKO against Thiago Alves in May 2015.
However, Condit says that he fully expects to arrest that downturn in results this weekend, after which he would be 'intrigued' by a do-over with Diaz.
"That fight is intriguing to me, intriguing to a lot of fans. If I go out there and handle business like I think will on Saturday, that one is definitely in my sight. It's an interesting matchup, there was controversy, and why not? Why not go out there and settle the score?
"I'm enjoying being out here on fight week again," Condit added. "The familiarity of the ritual of preparation, the weight cut, and all that. I'm just excited. I have a good opponent. This dude is game, he's a hard-nose, salty veteran who comes to fight. I think we're going to put on a hell of a show. I know he doesn't take a step back and he comes to throw down. I'm super excited about that."
Comments
comments