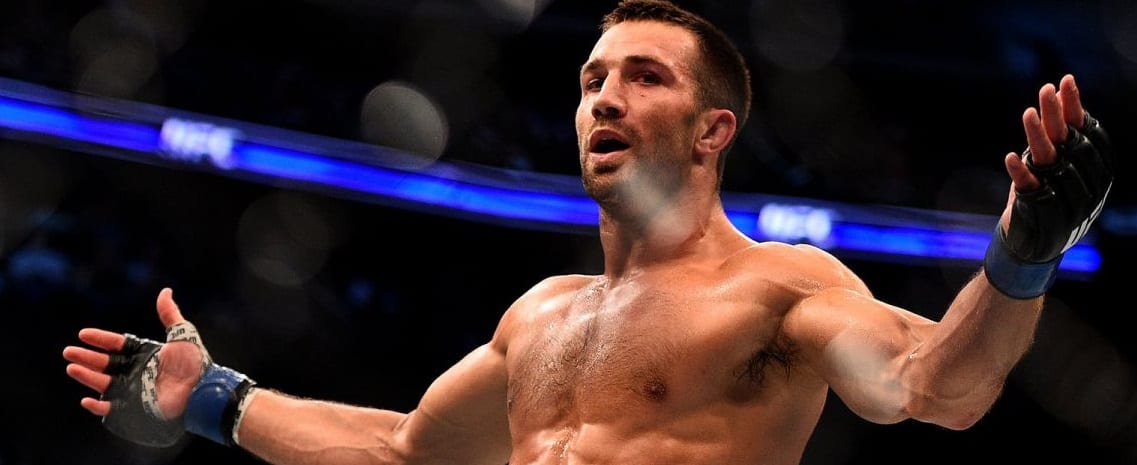 Luke Rockhold believes his recent move to light heavyweight has set in motion a collision course with Jon Jones and he says that he can go one better than his AKA teammate by defeating the sport's best 205-pound fighter.
Several fighters have recently experienced a resurgence in their fight careers after opting to move up a division. Indeed, the UFC's current heavyweight and middleweight champions, as well as Amanda Nunes in the women's featherweight frames, have all experienced success in one division before opting to move north to another.
Now freer from the weight-cutting burden, Rockhold says that his new weight class will allow him to fully display his skills as a mixed martial artist and doesn't believe anyone can stop him when he's in full flow — not even Jones.
"I don't believe there's a man in the world who can compete with me on the ground," Rockhold said to The MMA Hour via MMA Fighting.
Jones' last and next title challengers (Anthony Smith and Thiago Santos) spent considerable time at middleweight before moving to light heavyweight, something which Rockhold sees as a matter of time for himself.
"I don't believe Jon is that polished on the feet. I think he adjusts, I think he's tactical. I think I have the skills to beat him there, I have the skills to beat him on the ground, and I think the wrestling is pretty much nullified, I don't really think it plays much of a factor."
First, though, comes Jan Blachowicz. The Polish fighter faces Rockhold at UFC 239 and the American intends to make a statement in his divisional debut.
"He's well-rounded, he's a tough guy," Rockhold said/ "He's got a black belt, he's got decent wrestling when he wants, and he's got effective striking. He was out-striking Gustafsson in their fight, so you've gotta expect a well-rounded guy, durable. The guy's been in there, so have I, so I know where he is. He's a big guy. I'm going to be faster than him, I'm going to beat him just about everywhere this fight goes. I'm going to go back to an old style that I implement and that's just coming forward. Now that I have my strength back, there's going to be a lot of forward movement.
"I'm [going to be] out there seeking, seeking to kill. That was always my mentality before and now I'm not. I think I just danced around and played too much, I think in the later years, latter years. So I'm going out there for the kill and that's all I'm thinking right now. I'm going forward and executing and I'm killing motherf*ckers, anybody who's in front of me, and that's the gameplan."
Comments
comments