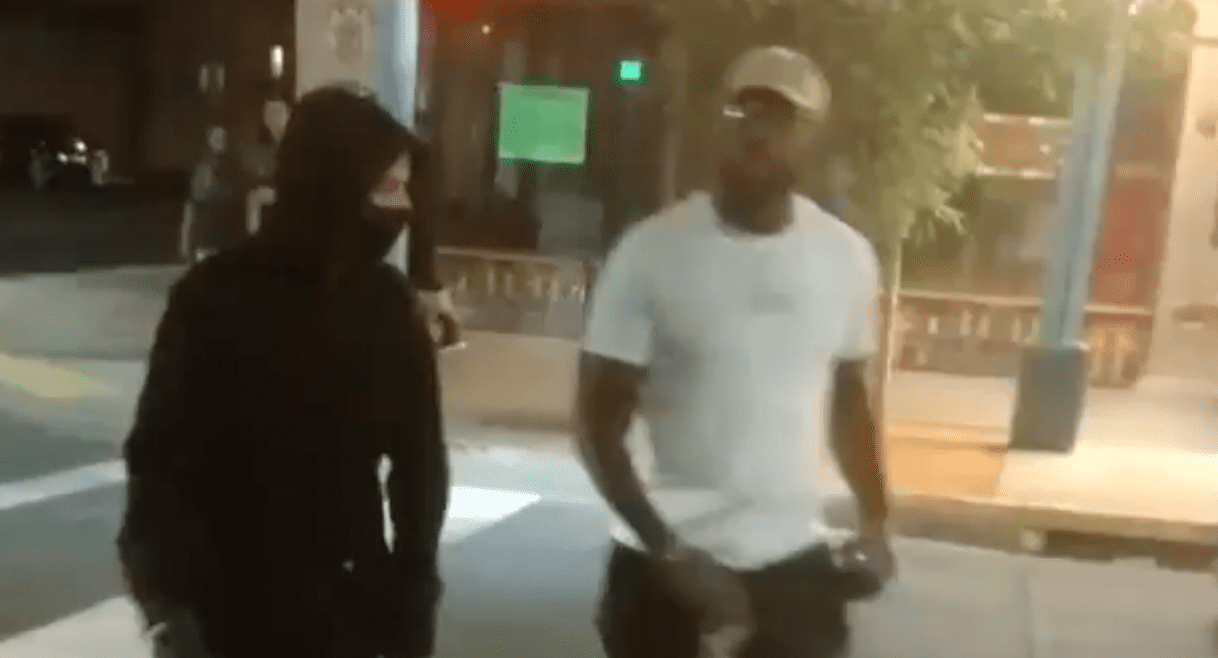 It's been quite a few days for Jon Jones.
Hours after he announced that he was vacating his UFC light heavyweight title due to an ongoing pay dispute with Dana White centred around Jones' desire to receive a bump in pay for a move to heavyweight to fight Francis Ngannou, Jones was captured on camera confronting rioters in Albuquerque, New Mexico and demanding that they hand over spray cans which they were holding.
This comes as dozens of major cities in the United States are in a state of unrest as protests grow in the wake of the death of George Floyd, the unarmed African-American man who died in police custody last month sparking waves of protests across the country.
It is worth noting that many of the protestors are peaceful and not engaging in rioting but the situation appears to have been seized upon by a minority determined to cause damage and destruction — and these were apparently the people Jones confronted.
"Is this sh*t even about George Floyd anymore?!?" Jones wrote in the accompanying text. "Why the f*ck are you punk a** teenagers destroying our city!??
"As a young black man trust me I'm frustrated as well. But this is not the way, we are starting to make a bad situation worse. If you really got love for the 505 [New Mexico], protect your sh*t. All you old heads need to speak up, call your family members and tell them to come home tonight."
The ongoing scenes in cities like Minneapolis, Chicago and Washington DC have seen protestors involved in several skirmishes with police, many of whom have been captured on camera using what some are deeming as unnecessary force against them.
Several prominent sports figures from across the globe, including Michael Jordan, Lewis Hamilton and others, have come out in recent hours in support of the movement.
Comments
comments