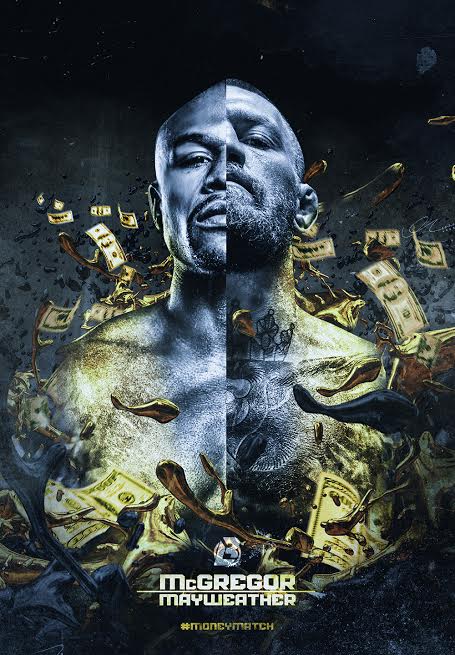 Conor McGregor and Floyd Mayweather will meet each other in the middle of the ring on August 26 and box in one of the most high profile events ever to be held in combat sports.
Currently Mayweather's bout against Manny Pacquiao holds the title as the most financially successful fights in boxing history, attaining 4.4 million pay-per-view buys, and grossing over $400 million at the box office. Until recently, it seemed a record that would never be challenged, let alone broken, but with today's announcement of McGregor and Mayweather officially agreeing to meet, it appears that previous achievement could be in jeopardy.
And according to UFC president Dana White, Mayweather Promotion CEO Leonard Ellerbe and Showtime executive vice president Stephen Espinoza — who joined each other to speak on a conference call following the official announcement — all signs are pointing to a record breaking event in Autumn.
"There is not one place that I go to, that Floyd goes to that anybody affiliated or associated with Floyd Mayweather that [people don't] ask the question: 'Floyd, are you going to fight Conor McGregor?'," Ellerbe said. "This is a very, very hot fight. This is the fight that the fans want. It's going to be a tremendous event."
"We're not only drawing fans from the universe from boxing fans, and the universe of MMA fans, we've actually tapped into the audience that really doesn't follow either sport," Espinoza added. "This is such an unprecedented event, such a spectacle, that all of a sudden people who have never really been interested in MMA or boxing are interested in this event due to the nature of the competition and the nature of the personalities.
"That's an untapped part of the market that not even Mayweather/Pacquiao touched."
While there is a confidentiality agreement in place in regards to finances, it's been widely predicted that both McGregor and Mayweather will make over $100 million, and both sides have predicted that the fight could easily break the half a billion mark in revenue.
"This has a different kind of feel," Ellerbe said. "Only because Conor McGregor [is not] a boxer. This is more of a mainstream, global event. Because, again, this is something the fans want to see. You know? [Conor's] done a tremendous job promoting himself, Dana's done a tremendous job with promoting him, and like I said, he's the biggest star in their sport."
Espinoza agrees.
"To tell you the truth the sky is the limit," he said. "We have what is truly an unprecedented event, and when you have that really there is no precedent, there is nothing to compare it against. We've never seen this kind of competition in the ring, we've never seen these types of personalities get together in promotion, and we've never seen a combat sports event — or really a sporting event — of this magnitude.
"The sky's the limit."
Comments
comments