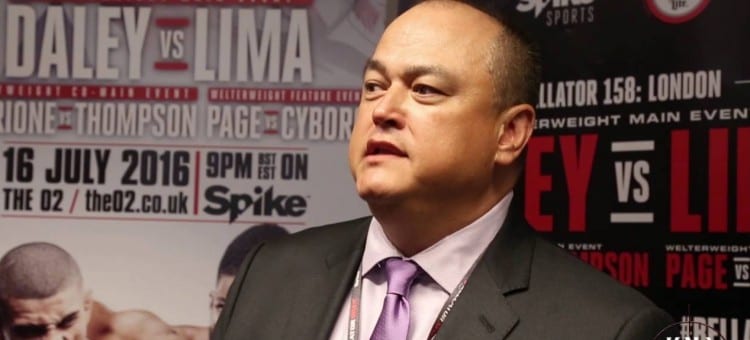 Bellator president Scott Coker has urged the UFC to be cautious ahead of their upcoming event in Florida on May 9, saying that any negative impact from the event may affect mixed martial arts as a whole.
Dana White has been steadfast in his desire to maintain a UFC schedule in light of the current Covid-19 pandemic sweeping the globe, and has outlined plans for an event early next month which, White says, will be the first of several fight cards to roll out from the beginning of the summer.
Coker, though, has announced the postponement of all Bellator cards for the foreseeable future and says that if there are any negative headlines associated with the event it won't just impact the UFC but all mixed martial arts promotions as a whole.
"That's pretty ambitious," Coker said of the May 9 event to MMA Junkie. "I don't know what's their protocol. That's the one thing I would say: Let's all be sensible because at the end of the day, if you don't figure it out and you don't have all the answers, there could be something bad that happens. And then everybody is backtracking, everybody is going to be in a defensive position, and it's going to affect everybody. Not just them, but us as well."
The May 9 card, which will take place in Florida amid statewide relaxations on what type of events constitute 'essential businesses' comes after White was forced to cancel the previous iteration of UFC 249 days before the events was intended to take place due to pressure from ESPN and Disney executives.
White and the UFC have said that every possible safety measure will be taken and Coker says that he hopes that this stance is as stringent as it needs to be.
"If it was a situation where the communication was – if I was talking to (UFC vice president of regulatory affairs) Marc Ratner, I would just say, 'Hey, Marc. Be careful, man, because this is a very serious situation. Make sure everything gets done properly because we don't want to have something bad happen in this sport," he said.
Comments
comments