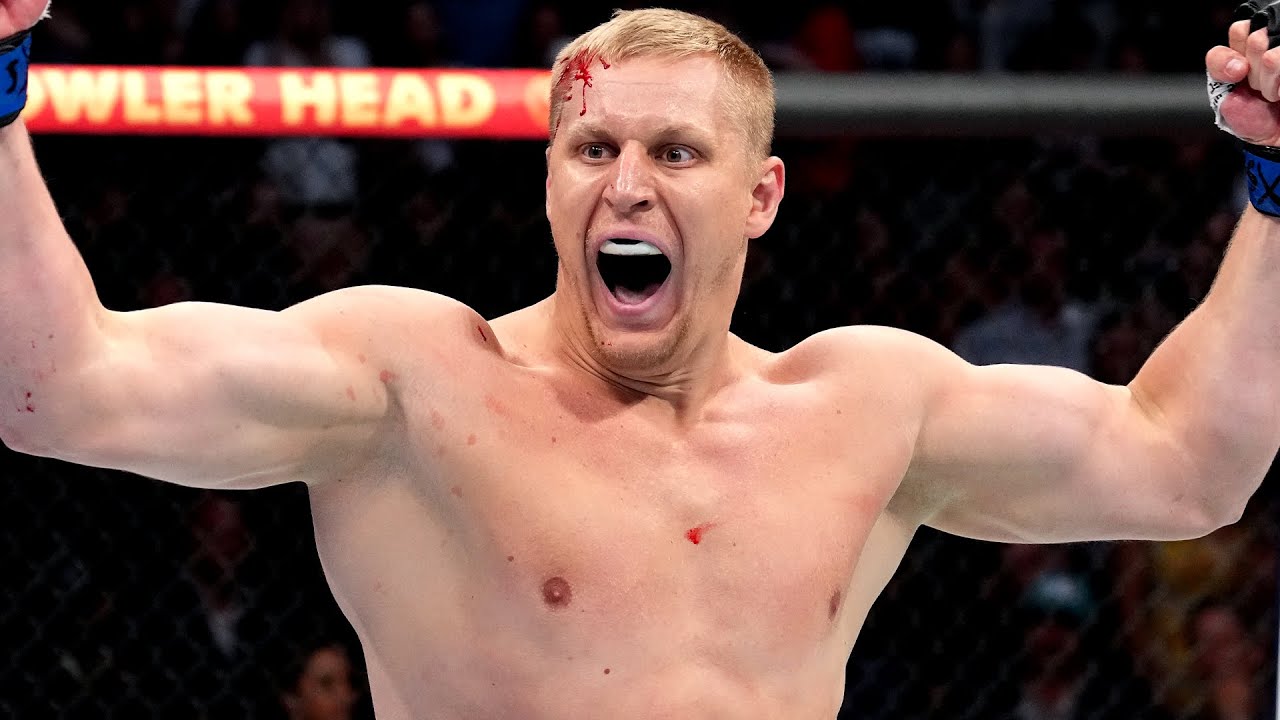 This was always going to be a quick one. 
The battle between two of the UFC's most fearsome early finishers went pretty much to type on Saturday night in Madison Square Garden but it was England's Tom Aspinall who was quicker on the draw as he landed the fight-ending sequence just after the one-minute mark of the opening frame, with the referee pulling him away from a prone Pavlovich just 69 seconds into the contest.
Even in defeat, the fight extends Pavlovich's incredible streak of only getting outside of the first round three times in his nine-year, 20-fight career. Speaking afterwards, Aspinall said that, given their respective ages in their early thirties, both men will likely throw down at least one more time in their careers and in a message to social media Pavlovich said that his goal of winning a UFC title remains as strong as ever.
View this post on Instagram
"I didn't suffer any damage to my health, I'm fine," Pavlovich wrote on Telegram after translation, via MMA Junkie. "Tom turned out to be faster, I was unlucky to hit him right away, but he turned out to be more accurate. Decided to take one hit.
"I'll be back in the cage soon, I want to be active and perform so I can have a chance to fight for the belt again. This is my goal and we will get there! I see your support, thank you all!"
In a separate message o Instagram, Pavlovich also vowed to his supporters that he will "come back stronger."
Comments
comments