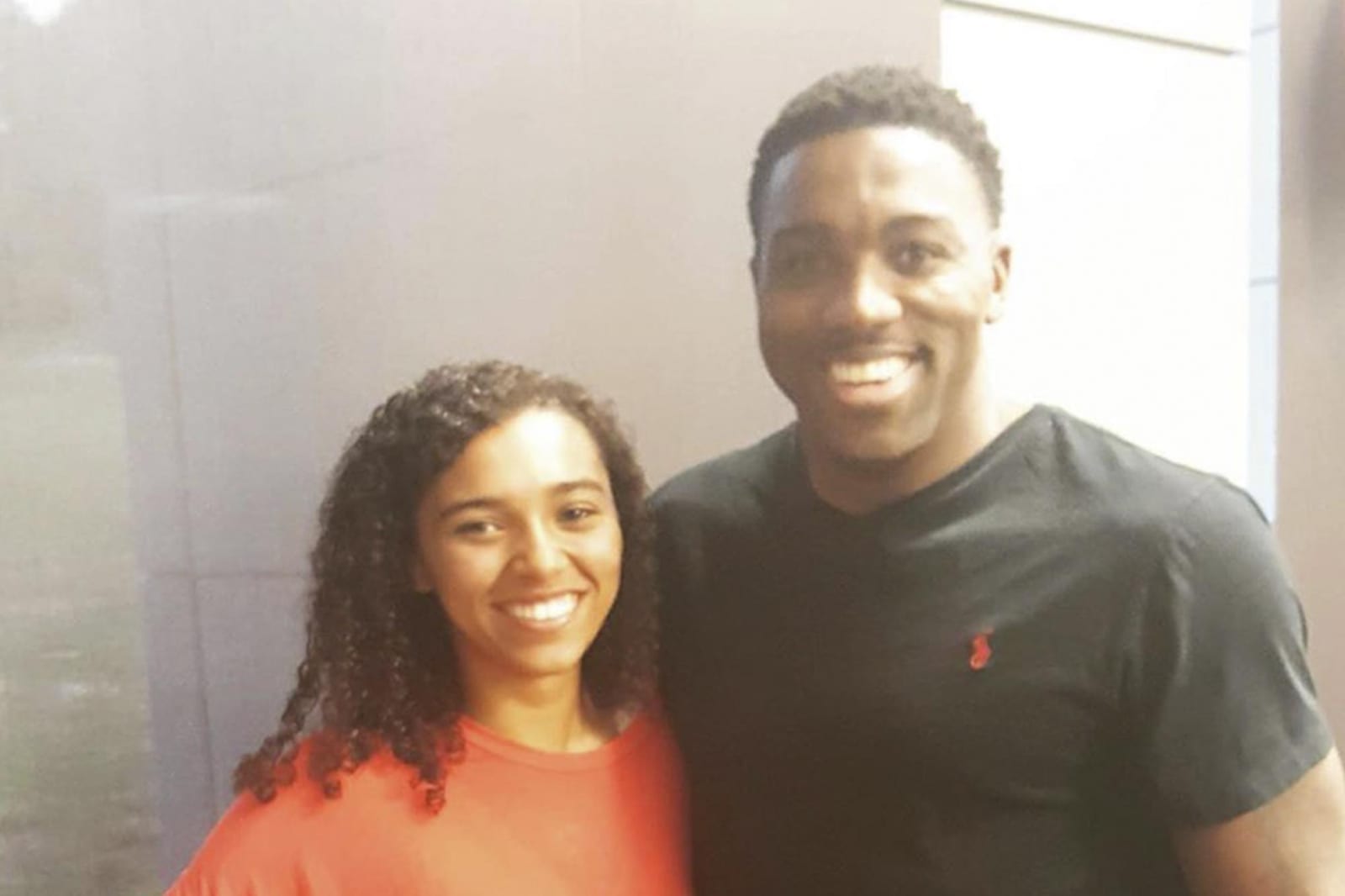 A second suspect was arrested last weekend related to the disappearance of Aniah Blanchard, stepdaughter of UFC heavyweight Walt Harris.
The 19-year-old has been missing since October 23. Ibraheem Yazeed was previously arrested in connection to her disappearance and Auburn, Alabama, Police Department and the US Marshals Task Force added a second arrest to the missing person investigation when they detained 35-year-old Antwain Shamar Fisher of Montgomery, Alabama, on a charge of first degree kidnapping.
He is currently being held in Lee County Jail, authorities announced. Yazeed, meanwhile, was ordered by prosecutors to submit a DNA sample on Wednesday. Further information hasn't been released due to a gag order issued in relation to the case earlier this month.
View this post on Instagram
Blanchard's car was discovered on October 25 more than 50 miles from where she was last spotted. The vehicle was damaged and there was evidence which suggests a struggle took place. Police have since indicated that they think she was harmed.
Several figures in mixed martial arts, including Dana White and Conor McGregor, have appealed for information related to Blanchard's disappearance. The reward for information currently stands at $105,000.
An unnamed witness testified last week that they saw Blanchard being abducted outside a convenience store in Auburn, according to reports from US media.
Harris recently appeared on an episode of the popular television series Dr. Phil to once again make a plea to viewers for information. He recently withdrew from a scheduled December main event bout opposite Alistair Overeem in what would have been the most high profile fight of his career.
He is currently listed at number 8 in the UFC heavyweight rankings and is undefeated in his last four fights, including a 12-second knockout win against Aleksei Oleinik in July.
Comments
comments