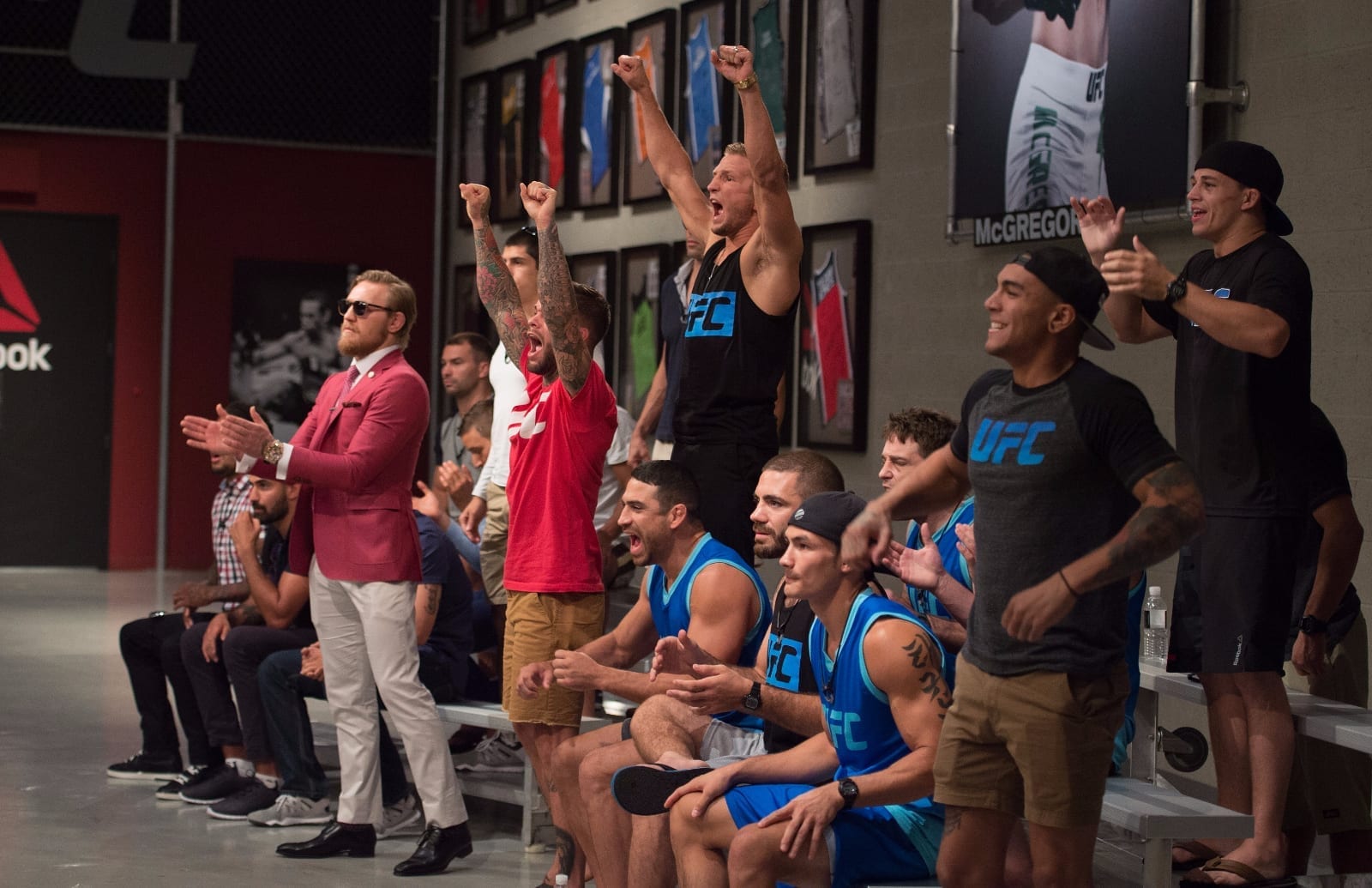 The UFC's flagship reality television show is showing no signs of slowing down.
With its 26th season, in which the first ever women's flyweight champion will be crowned, soon to be reaching its conclusion, a casting call has been sent out for fighters to participate in next season's iteration of The Ultimate Fighter.
The 27th season will be called The Ultimate Fighter: Battle of the Undefeated and, as you may have guessed, professional fighters who have an 'L' on their record need not apply.
Open tryouts for the show will take place  on Dec. 12 at 8 a.m. PT at the Palace Station Hotel in Las Vegas, Nevada. Currently the UFC is seeking fighters capable of competing in the featherweight, lightweight and welterweight divisions. To qualify for the show, entrants must be aged between 21 and 34 and have three or more bouts on their professional record.
No coaches have yet been announced for the show but filming is expected to begin in January with the series to debut on Fox Sports 1 later in the year.
Since its debut in early 2005, The Ultimate Fighter has introduced several well-known fighters to the UFC audience. Champions Forrest Griffin and Rashad Evans came into the UFC via TUF, while Matt Serra won the the 'comeback' season of the show which earned him the title shot opposite Georges St-Pierre.
Current UFC interim champions Tony Ferguson and Robert Whittaker also debuted with the UFC via The Ultimate Fighter.
There has been several Irish representatives on TUF throughout the years, including Paddy Holohan, Cathal Pendred, Chris Fields, Joe Duffy and Artem Lobov. Conor McGregor was the coach of the 22nd season of the show when his team competed against that of Urijah Faber.
Comments
comments