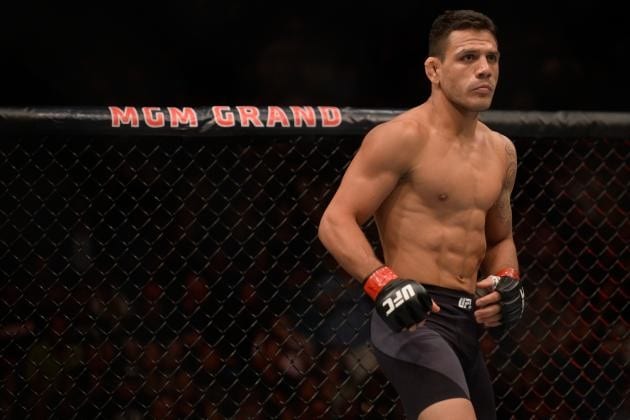 More often than not the conversations that occur between UFC matchmakers Sean Shelby and Mick Maynard are kept out of public view but in an interesting swing from that particular tradition, the two admitted that former lightweight champion Rafael Dos Anjos would have received a shot at Tyron Woodley's 170-pound title at UFC 214 had Demian Maia been hesitant to accept the bout.
"What's interesting about this, is that we obviously had a fight with Tyron Woodley and Demian Maia," Shelby said in the UFC 215 Watch List YouTube video which you can see below.
"Dana made it public that Tyron is fighting on this card. Maia wasn't initially sure if he was going to do it, and the guy waiting there for that fight was RDA. He had already accepted the fight against Tyron, had Maia not been able to do it.
"So he's been ready to go. He's been chomping at the bit, and he wants to fight every week. I said, 'hey, it didn't work out, but I'll try to get you back in something fun as soon as possible."
As it turned out, Woodley defeated Maia by decision in their welterweight title fight — a clash that was criticised by Dana White for a lack of action.
Dos Anjos' position as being a contender at 170-pounds, at least in the eyes of the UFC, makes his next bout with Neil Magny an interesting one. RDA is clearly well thought of by the UFC brass and despite just one win at welterweight so far, he could be among the names contending for a title shot before long.
.
Comments
comments