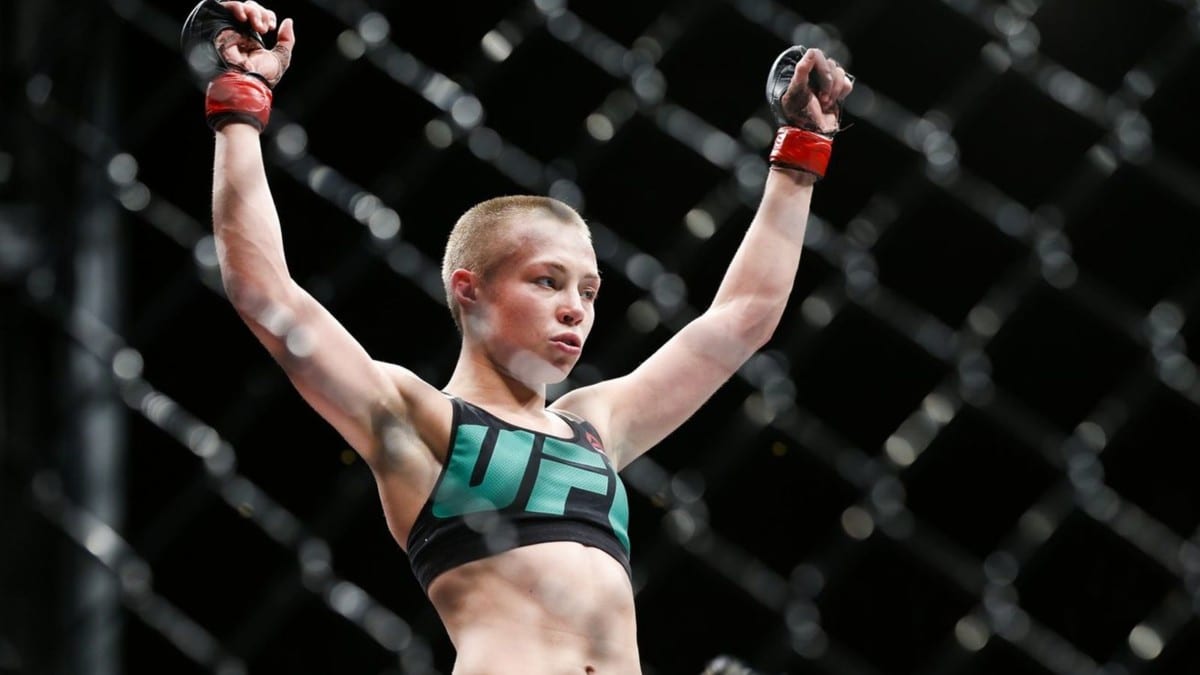 "Thug" Rose by name, thug Rose by nature.
The young UFC strawweight is coming off a high profile win over Michelle Waterson last month, and will be in attendance in Dallas on Saturday night to watch Joanna Jedrzejczyk facing off with Jessica Andrade to fight for the 115-pound title. And, while a year or so ago Namajunas might have been too tentative to declare herself a contender, she's making no bones about it now. She wants the belt, and she thinks she's the one to fight for it.
"I guess who else is there, really?" Namajunas said, speaking in a media scrum Thursday. "You got Claudia [Gadelha] and Karolina [Kowalkiewicz], but they already fought the champ once before — and Claudia twice — so I don't know. It just seems fitting."
It won't actually be Namajunas' first shot at the title. Both she and former champion Carla Esparza fought for the then-vacant UFC women's strawweight belt following season 20 of The Ultimate Fighter. Esparza came away winner that night with a dominating performance, and questions were asked of Namajunas, and if she was truly mentally ready to perform on the big stage.
For Namajunas herself, she believes those questions to be premature, and with the Esparza bout being just her fourth professional bout, she was actually performing at a level few others match at that stage of their career.
"When you think about my age, my experience level in just fighting, itself, those things combined.. I wasn't supposed to really be to the level at which I was at at that age," Namajunas said. "Not based on history in other fighters. If I would have won against Carla, I would have been the youngest champ in the UFC ever, beating Jon Jones, and he's young. I think that right now it means a lot to me to be experienced, not just as a fighter, but as a woman."
Now though? Even on her worst days, Namajunas feels she's able to beat anyone else she gets put against.
"Even with my zombie self sometimes, I'm a dangerous motherfucker, I tell you that," Namajunas said. "But just when I'm mentally right, there's no one that can beat me."
Comments
comments